Bell Tolls for Hyundai's Quirky but Feisty Veloster N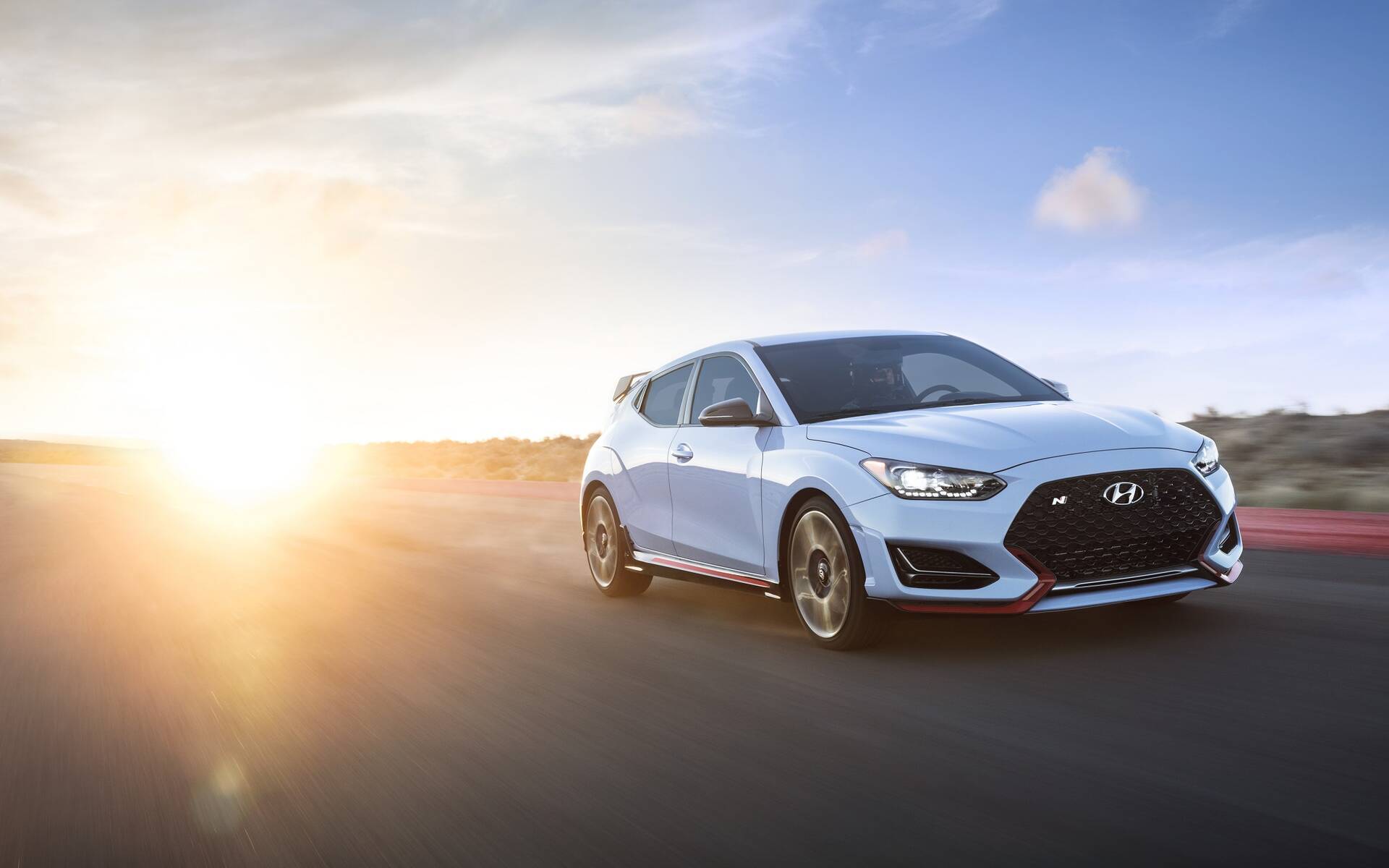 Along with the IONIQ sedan, whose production will end in July, another Hyundai car is on the way out.
The hot little Veloster N will also cease to exist next month after a career of more than 10 years.
The Veloster originally debuted for the 2012 model year as an indirect replacement for the Tiburon with quirky styling and a unique hatchback body style featuring a rear half-door on the passenger's side.
Its 1.6-litre four-cylinder engine, available in naturally aspirated and turbocharged variants, was eliminated for the 2021 model year. Hyundai chose to retain only the high-performance N model and its turbocharged 2.5-litre mill producing 275 horsepower and 260 pound-feet of torque.
Despite being quite fun to drive, sales of the Veloster N continue to drop while two new additions are bolstering Hyundai's performance lineup including the Elantra N and Kona N, which use a similar powertrain and components.
The Veloster N is built at the same plant as the Kona and removing it from the assembly line will allow Hyundai to make more units of the latter, whose second generation is slated to arrive next year as a 2024 model.
Share on Facebook