Hyundai IONIQ Production to End Next Month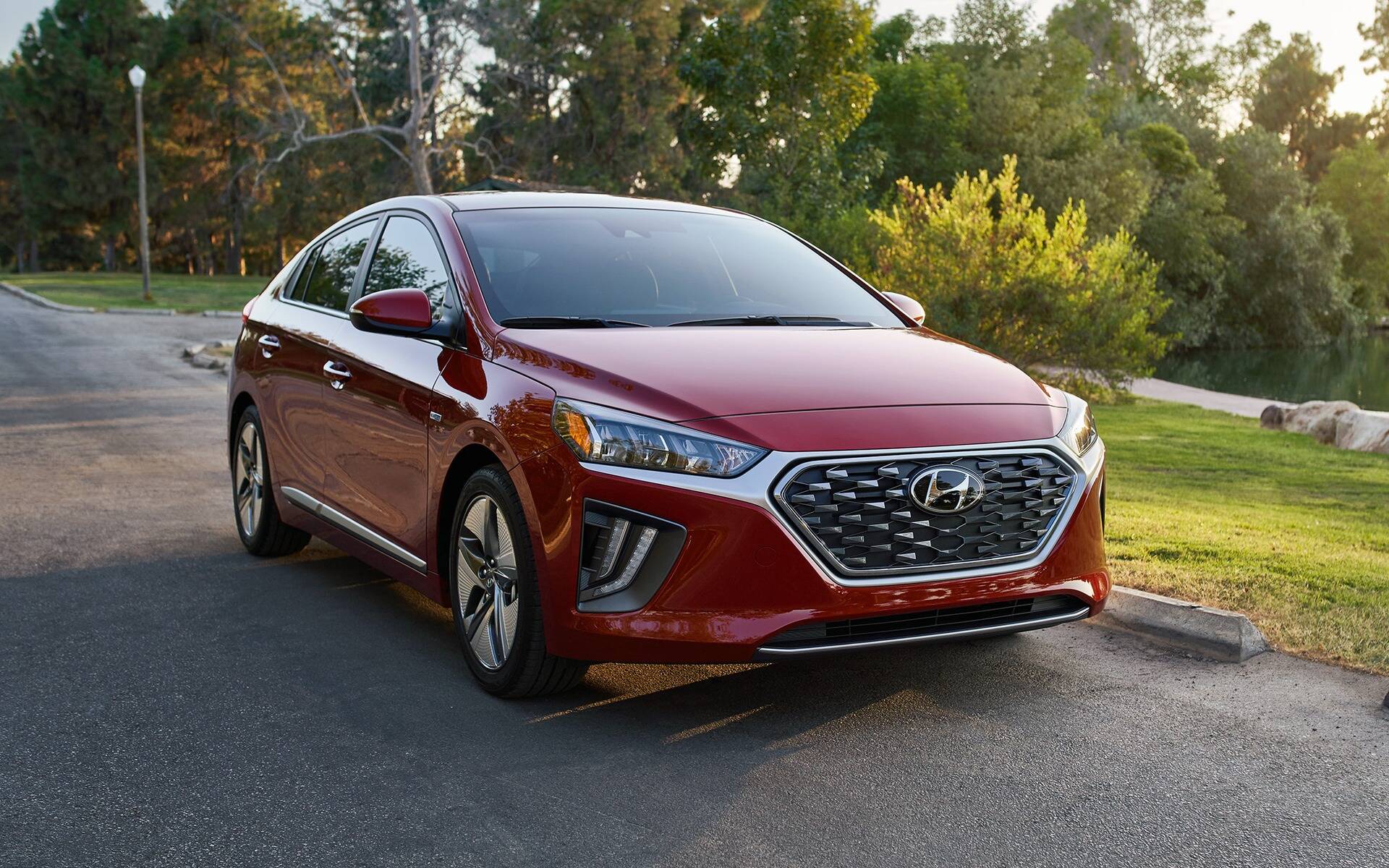 A small but key chapter in Hyundai's history is about to come to a close. The IONIQ sedan, which launched six years ago, will stop production in Ulsan, South Korea next month.
The fully electric variant was the first to bow out at the end of last year, making room for the brand new IONIQ 5. After suffering a sales drop of 18 percent in Canada, the hybrid and hybrid variants will soon follow suit.
The automaker is currently building the last few units, and customers in most parts of the globe—including North America—are no longer able to place an order. In fact, if you go to the Hyundai Canada website, you'll see that the IONIQ is no longer there.
The IONIQ became the world's first vehicle to be designed and built to accommodate three different electrified powertrains on a single architecture.
The regular hybrid still owned the title of Canada's most fuel-efficient non-hybrid vehicle with an official rating of 4 L/100 km. However, it lost some relevance when Hyundai added the Elantra Hybrid (4.4 L/100 km) two years ago.
Meanwhile, the plug-in hybrid variant stood out with up to 47 km of EV range—good on paper but not quite as much as the new Santa Fe PHEV (50 km) and Tucson PHEV (53 km). These two are blessed with an SUV body and prove more practical and attractive for families. They're also eligible to a more generous federal EV rebate (up from $2,500 to $5,000) that came into effect on April 25.
The Hyundai IONIQ's legacy is a sub-brand that the company is using to sell a range of vehicles built on its new e-GMP platform. You already know the IONIQ 5 a.k.a. the 2022 World Car of the Year, but it will be joined by the sleek IONIQ 6 sedan and IONIQ 7 three-row crossover in the near future.
Oh, and if you're looking for a good used hybrid car to purchase, make sure you read this: Toyota Prius or Hyundai IONIQ?
Watch: 2022 Hyundai IONIQ 5 Marks a New Beginning
Share on Facebook