Pre-Owned Subaru Impreza : How Much Should You Pay?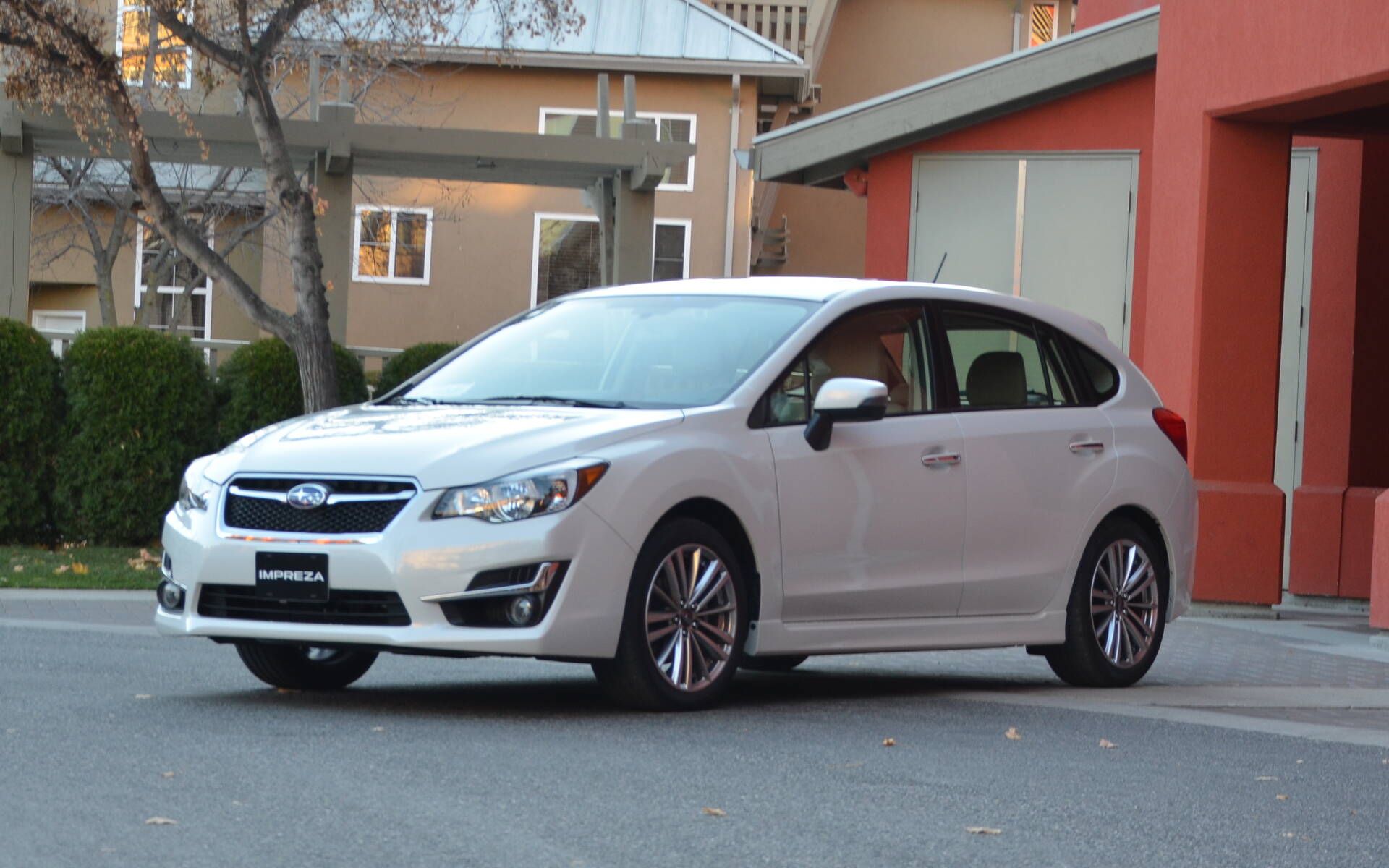 The Subaru Impreza is an outstanding compact car that attracts many Quebec drivers thanks to its standard all-wheel drive. Even though the Crosstrek, which uses the same platform, is much more popular, the Impreza remains an attractive car that's almost as convenient, especially in hatchback format.
How much should you pay for a pre-owned Impreza? Before we start, remember that Subaru's entry-level model has been under the psychological barrier of $20,000 (freight and delivery not included) for quite a while. But this barrier was finally crossed for model year 2022, to reflect the current inflation.
However, in today's context of shrinking dealer inventories, the value of pre-owned Imprezas is now higher than ever.
A Popular Vehicle  
When doing a search on Otogo.ca, you'll find close to 150 Impreza examples for sale, covering model years 2008 to 2021 and spanning over three different generations. If we only focus on the basic Impreza and forget about the WRX and WRX STI sports trims, price range between $4,000 and $32,000 approximately, which is a pretty wide price bracket.
Now, if you look closer, you'll see that an Impreza under $20,000 generally has more than 60,000 kilometres on the meter, at least three years of use, and is a Base, Touring or Sport version.
Conversely, the most expensive examples are better-equipped trims—like the Sport-tech—that have been driven less than 40,000 kilometres and only have one or two years of age. The presence of the EyeSight driver assist system also makes the prices go up.
2012 to 2016
The previous generation (2012-2016) also deserves consideration. Its design does not deviate from the current iteration all that much (except the grille and headlights), and the same goes for the engine which, besides consuming a fair amount of oil, is quite reliable.
One of the best offers we have found is a 2015 Impreza Sport hatchback, with less than 150,000 kilometres, for just under $11,000. The equipment includes heated front seats, a leather steering wheel and a sunroof. If an inspection does not reveal any bad surprises, this is a tough and convenient compact car that could serve you well for many years.
We should also mention that the manual transmission makes for an engaging driving experience, but Subaru's automatic continuously variable transmission (CVT) is not bad at all either, and will significantly lower your fuel consumption.
Happy shopping!
Share on Facebook