Subaru Shows New Pics of Upcoming Solterra Electric SUV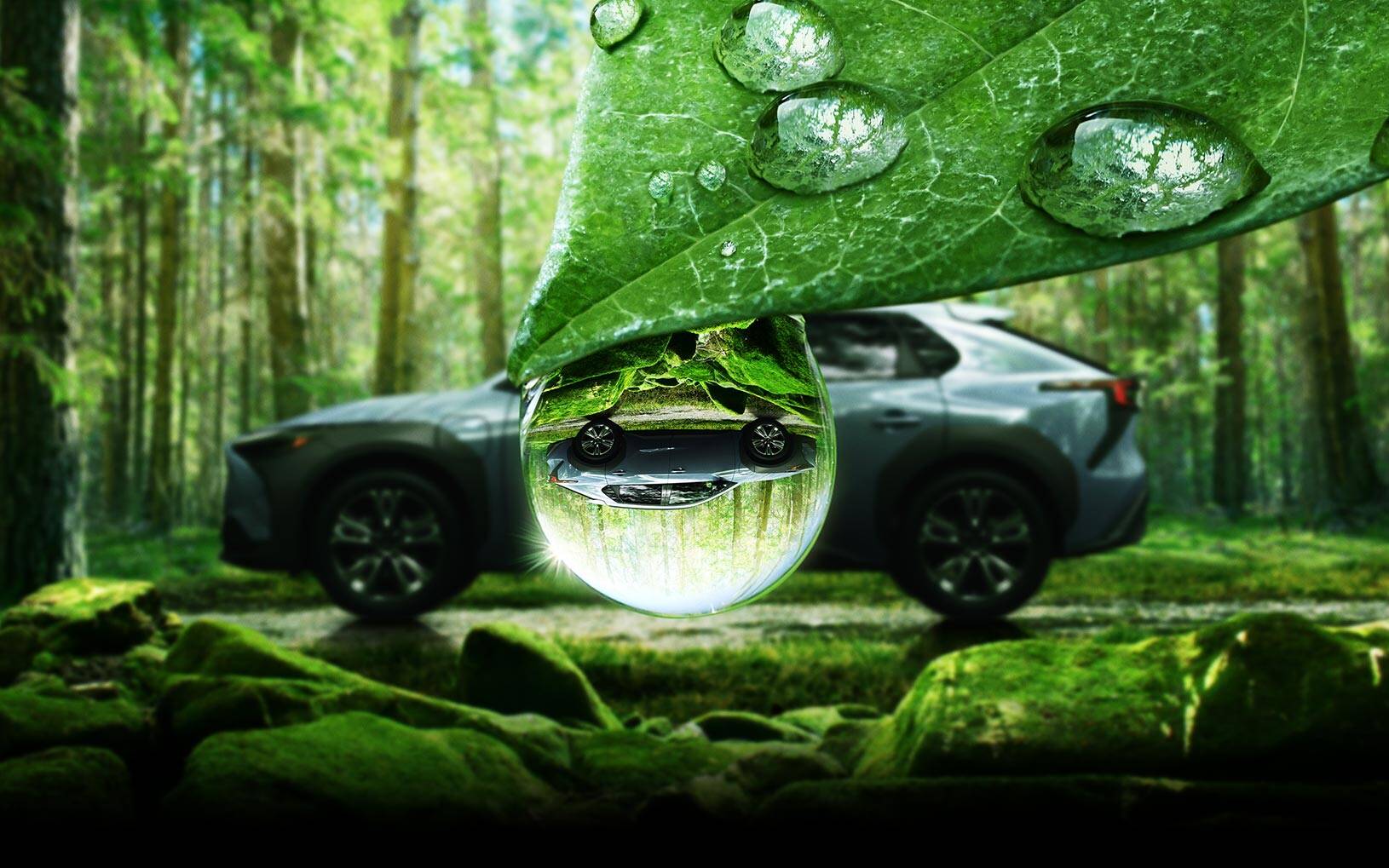 Following an initial announcement and mysterious teaser in May, Subaru today released several new pictures of its upcoming electric SUV, the 2023 Subaru Solterra, which is slated to go on sale in mid-2022. 
This compact model shares a dedicated EV platform with Toyota's own electric SUV, previewed by the bZ4X concept shown at Auto Shanghai 2021. In fact, the similarities between the two are striking.
The aggressive-looking front fascia is set off by sharp LED headlights, while the sides feature muscular fenders with body cladding. In the rear, the tailgate has a dramatically angled window, a spoiler at the top and new-look taillights left and right. A panoramic roof can also be seen on the pictures.
The Solterra's generous ground clearance hints at a capable all-terrain SUV. Of course, Subaru's acclaimed symmetrical AWD system will be part of the mix.
Inside, the digital instrument panel is positioned near the base of the windshield and far away from the steering wheel. In the middle of the dashboard is an ultra-wide touchscreen with two rows of controls underneath, and the entire interface flows into the console where a rotary selector sits along with drive mode buttons.
According to Subaru, the Solterra will be its most technologically advanced vehicle yet and offer "ample back-seat and cargo room." Safety will be at the forefront, too, including an even more sophisticated version of the EyeSight system.
An official introduction is likely to come later this year. Keep following The Car Guide for more details about the 2023 Subaru Solterra.
Share on Facebook