World's Only Ferrari-powered Boat Now for Sale at $15M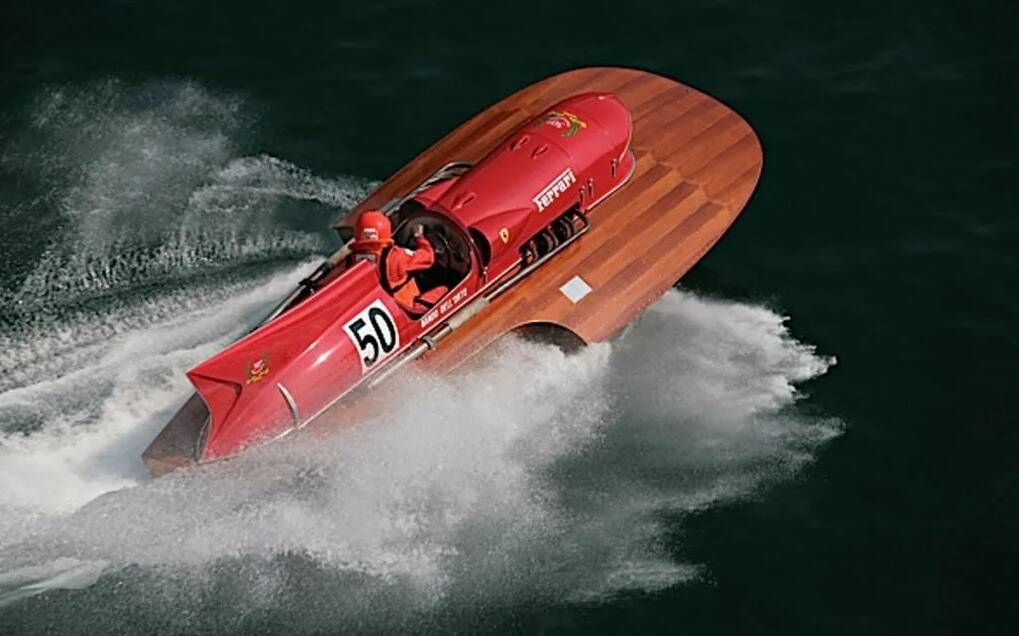 Have you ever heard about the Timossi Ferrari Arno XI? This unique speedboat equipped with a Ferrari engine was designed in the early 1950s by Achille Castoldi with Enzo Ferrari's blessing.
Currently stored in Bons-en-Chablais, France, it is now listed for sale on the James Edition website at a whopping $12 million USD, or the equivalent of $14.6 million CAD at today's exchange rate.
The hydroplane-type Arno XI expressed Ferrari DNA with its unmistakable red paintwork but particularly with its 4.5-litre V12 engine that produced around 600 horsepower. The latter was sourced from the Ferrari 375 F1 car that won the 1951 British Grand Prix. 
Castoldi's intention was to set a new world speed record on water, which he did in 1953 by achieving 241.708 km/h on Lake Iseo—a record that is yet to be beaten for the 800-kg class.
After a successful racing career spanning more than a decade, the Arno XI went on to enjoy a long retirement before it was sold and fully restored in Maranello back in 1990, getting a boost to 700 horsepower in the process.  
Since then, it has spent time at the Ferrari Museum and traded owners on a few occasions including at an RM Sotheby's auction in 2012 and via a private sale through duPont Registry last year.  
If you want a more affordable copy, Ferrari's online store has a 1:8 scale model available for a modest $8,550.
Share on Facebook