Lo-Res Car Might Be the Strangest Car for Sale Right Now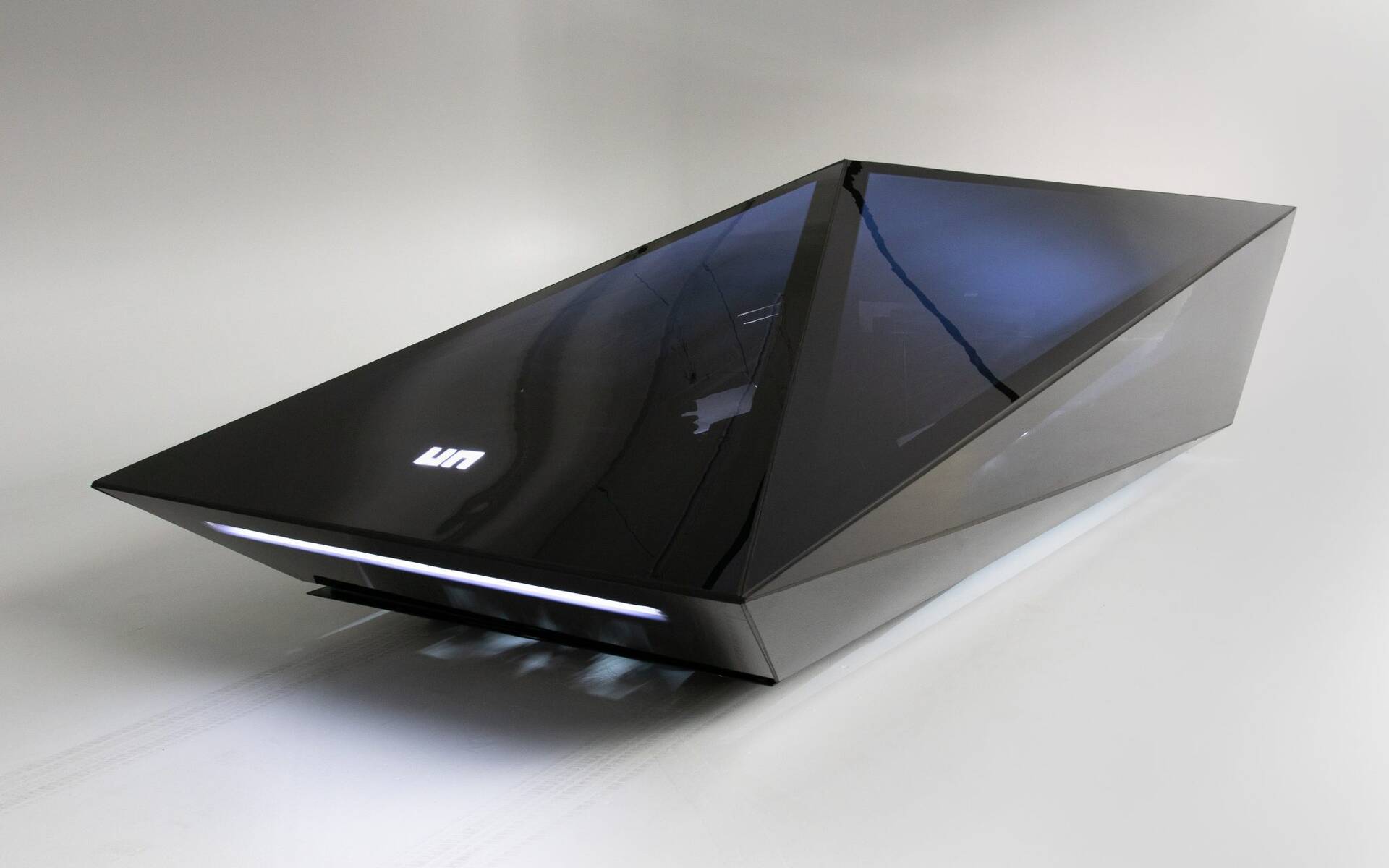 Car enthusiasts who have always dreamed of getting their hands on a fancy concept to add to their collection have a unique opportunity to seize this week.
Listed on auction website Bring a Trailer, the Lo-Res Car is an extremely futuristic-looking vehicle that wasn't actually designed by an automaker (even though the wedge shape reminds us a lot of Tesla's Cybertruck), but rather by a company called United Nude that specializes in footwear. Seriously.
Founder Rem D. Koolhaas drew inspiration from an abstract, low-resolution version of the famous Lamborghini Countach. Four prototypes of the Lo-Res Car were built for promotional purposes, including appearances in music videos.
As this particular model shows, 12 tinted clear polycarbonate panels wrap a steel tube-frame chassis with black-painted metal covers enclosing all four wheels. The exterior features rectangular light bars and illuminated United Nude logos on the front and rear.
The interior (if you can call it that) is accessed via the remote control-actuated clamshell bodywork and features fixed tandem seats. Two rows of light bars are found on either side, and a control panel to the driver's right features an ignition switch, battery charge level indicator and toggle switches for vehicle functions. Finally, a chrome hexagonal steering wheel sits ahead of a polished instrument panel containing two small digital displays, one of which is a metric speedometer.
Does the Lo-Res Car actually work? The answer is yes. A tiny 5-kW electric motor sends power to the rear wheels. Since it can't achieve high speeds, braking power is provided by front discs only.
It doesn't really matter, anyway, because the vehicle is not titled or registered for street use. It was acquired by the Petersen Automotive Museum around three years ago and is now being offered at no reserve in Los Angeles, California. The highest bid at the time of writing was $50,000 USD ($61,900 CAD).
The online sale ends on October 15. How much would you be willing to spend?
Share on Facebook