Toyota May Bolster Its Lineup With "Grand Highlander"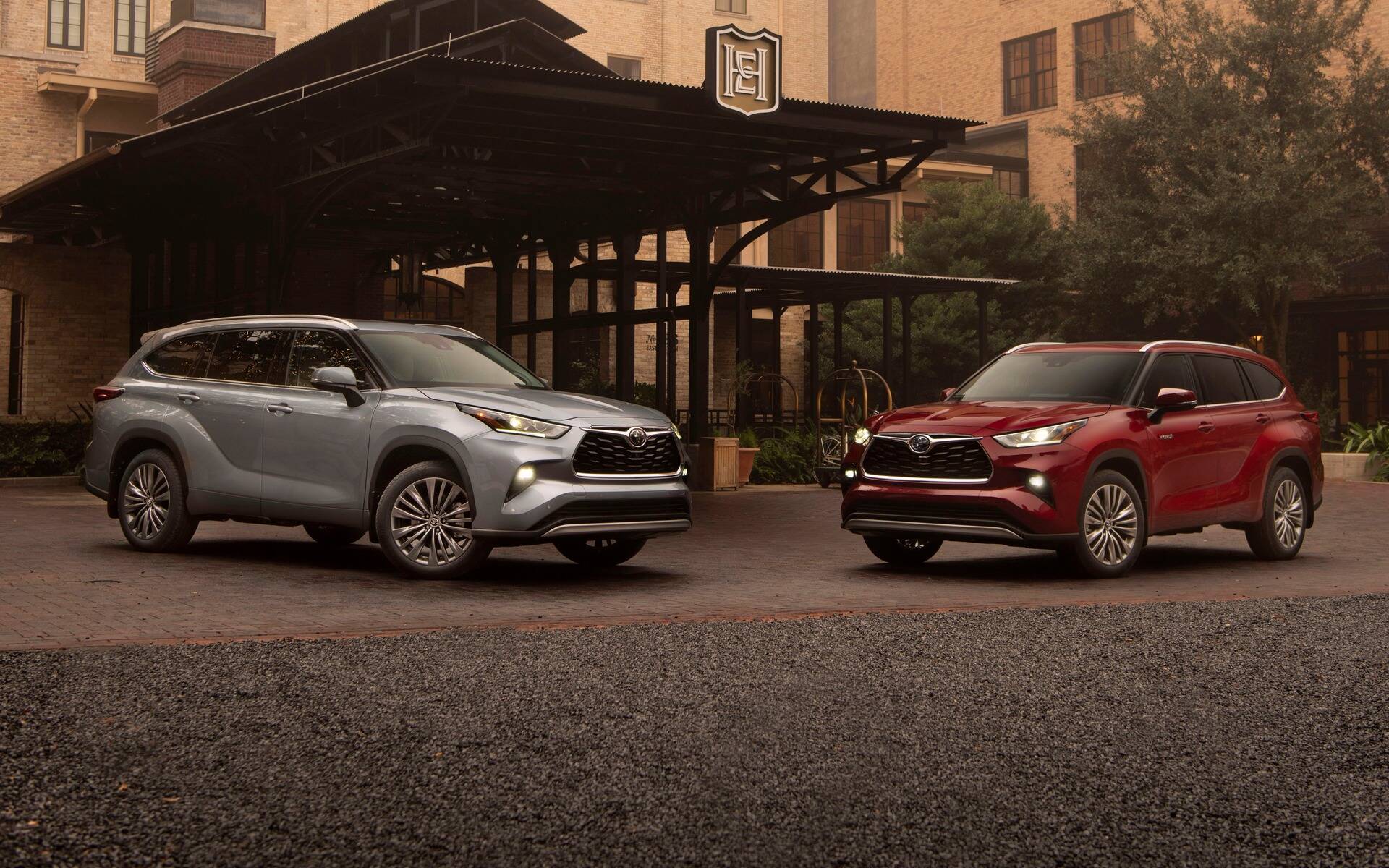 While the new Toyota Highlander impresses with an extremely fuel-efficient hybrid variant, it continues to disappoint with limited space in the third row and cargo area. So why not make it larger?
Apparently, the company is thinking about it, having recently filed to trademark the "Grand Highlander" name in both the U.S. and Canada.
Now, before you get too carried away, keep in mind that automakers file patents and trademarks all the time, mainly to protect ideas that may or may not end up on the road. For example, Toyota worked to secure the TJ Cruiser moniker in 2017, and we're still waiting for that model.
There's also the possibility that Toyota is trademarking the name for an upcoming concept. However, because "Grand Highlander" is closely related to Highlander, we assume the Japanese automaker has plans to enter production with that name.
R.I.P. Sequoia?
Toyota, which already has two midsize SUVs including the Highlander and 4Runner, is reportedly set to unveil a new generation of the latter—along with a redesigned Sequoia and Tundra—within a year.
Should we anticipate the Sequoia to adopt a new name? Possibly. This full-size SUV, initially launched in 2000 and with a current generation that dates back to 2008, is nowhere near the level achieved by its American rivals as the sales numbers can attest.
The Highlander is a much more popular product in North America, so would a Grand Highlander enjoy more success than the Sequoia? It's also worth mentioning that the venerable Land Cruiser, Toyota's flagship SUV in the U.S. (not sold in Canada), is rumoured to be on the way out.
Keep following The Car Guide to stay up-to-date on Toyota's plans and unveilings.
Share on Facebook