1970 Ford F-100 Ranger Restored With a Mustang V8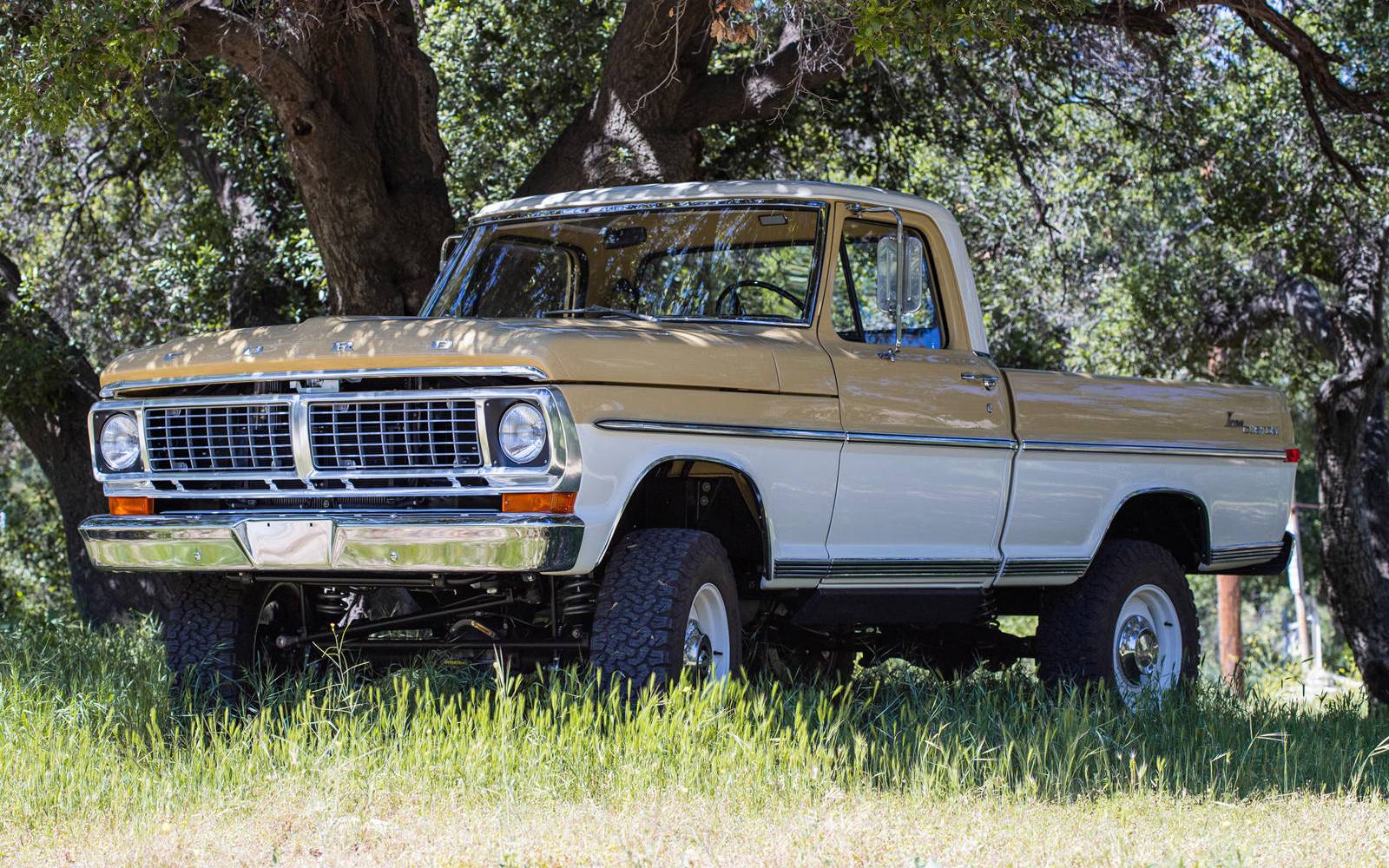 Many fans of the new Ford Ranger are urging the company to bring a Raptor variant in North America, not only to have more fun off the beaten paths but also to have more power on tap.
The current 2.3-litre four-cylinder EcoBoost generates 270 horsepower and 310 pound-feet of torque, so imagine if you had a bigger, mightier engine under the hood.
That's sort of what ICON did… with an old 1970 F-100 Ranger!
The California-based tuning company, which specializes in the restoration of vintage cars and trucks, particularly off-road vehicles like the Ford Bronco, agreed to the request of a customer who wanted to give his venerable pickup a new lease on life.
They replaced the original engine with a Mustang-derived 5.0-litre V8 producing 426 horsepower. Power goes through a four-speed automatic transmission and a twin-stick Advance Adapters Atlas II transfer case.
The suspension received a lot of love, too, including a four-link rear setup, Eibach coil springs and Fox shocks, to go along with Dynatrac ProRock axles and PSC power steering. ICON also designed a new hydro-boosted sport brake system with help from Brembo.
As for the cabin, there's a new Vintage Air A/C system that is controlled via bespoke chrome aluminum knobs, plus Dakota digital gauges on the dashboard. However, the customer insisted to keep the manual windows to maintain some of the old-time fun.
"What we're doing is rewriting history to a certain extent by creating a bespoke truck that can serve as a daily driver with timeless style, modern engineering, and none of the sacrifices commonly associated with conventional restorations," said ICON founder and lead designer Jonathan Ward.
Do you like it?
Share on Facebook