2020 Ford Ranger: Bigger and Pricier Than you Remember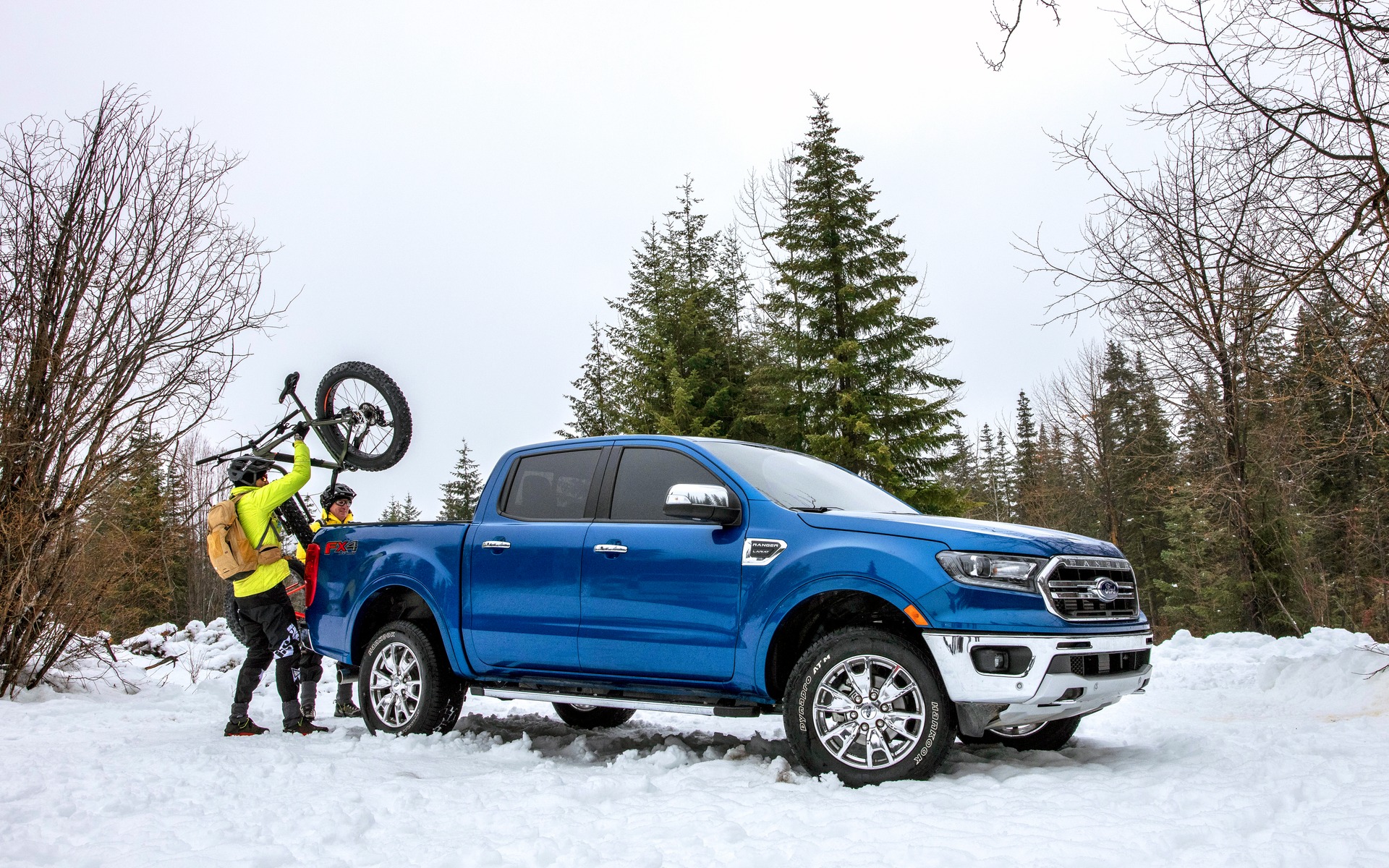 Strong points

Comfortable front seats
Attractive FX4 package
Practical size

Weak points

Firm ride
Limited rear-seat room
Powertrain components lack harmony
Full report
Everybody knows that pickups are immensely popular, but the numbers are still mind-boggling. Consider Ford's F-Series, the No. 1 best-selling vehicle in North America. Last year alone, it found a home in over one million driveways, including nearly 146,000 in Canada.
Completing the podium are the Ram and Chevrolet Silverado pickups, in that order, each with more than 500,000 units sold across the continent.
For some, however, these models are just too big. In fact, one out of ten pickup buyers in Canada prefer midsize variants like the Ford Ranger, which the Blue Oval company brought back to market a year ago in hope of dethroning the Toyota Tacoma.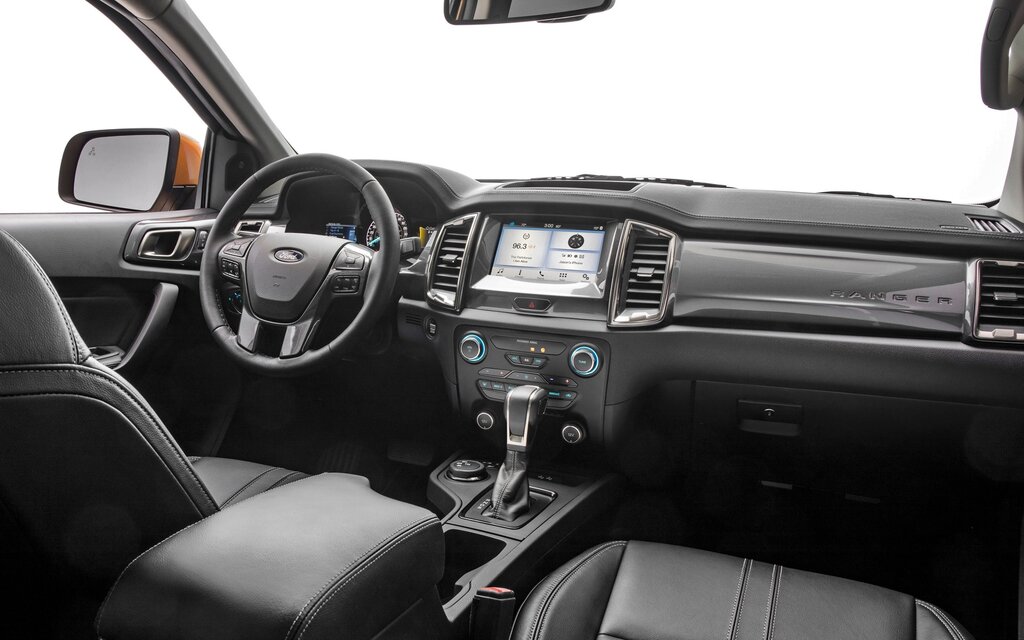 In case you forgot, Ford dropped the Ranger in North America after the 2011 model year. At the time, you could get one for as low as $13,999—exactly the same price as a Focus compact sedan. Now, a base 2020 Ranger will cost you a bit more than $32,000!
It's also much bigger. Whether in SuperCab or SuperCrew configuration, the Ranger is longer (5,355 mm) than a regular-cab F-150 with a 6.5-foot bed (5,316 mm), though height (-101 mm) and width (-168 mm) fail to match the venerable Ford truck.
Simplified Lineup
Built in Wayne, Michigan, at the same assembly plant that will manufacture the 2021 Bronco, the Ford Ranger is available in three trim levels: XL, XLT and Lariat. The standard SuperCab with rear suicide doors and a six-foot bed can only be had in XL or XLT trim, while the much roomier SuperCrew with four normal doors and a five-foot bed offers XLT and Lariat models.
The lone engine choice is a turbocharged 2.3-litre four-cylinder EcoBoost shared with the Explorer, Mustang, Lincoln Corsair and eventually the Bronco. In the midsize pickup, it generates 270 horsepower and 310 pound-feet of torque via a 10-speed automatic transmission and four-wheel drive system exclusively. That's right: no 4x2 model is available in Canada.
The engine proves flexible and allows 0-100 km/h acceleration in eight seconds. You would think it's good on gas, too, but Natural Resources Canada rates the Ranger at 10.9 L/100 km in combined city-highway driving. It posted a similar figure after one full week of testing.
Incredibly, a 3.0-litre diesel V6-powered Ford F-150 4x4 is more fuel-efficient than that at 10.0 L/100 km. On the plus side, the Ranger drinks less fuel than the 2.8-litre turbo-diesel variant of the Chevrolet Colorado and GMC Canyon 4x4 (10.6 L/100 km).
Maximum towing capacity is 3,400 kilograms when equipped with the Towing Package at $600, which is better than the Tacoma (2,948 kg), Nissan Frontier (3,044 kg) and naturally aspirated Colorado (up to 3,175 kg). Only the Duramax-equipped Colorado (3,493 kg) can pull heavier loads.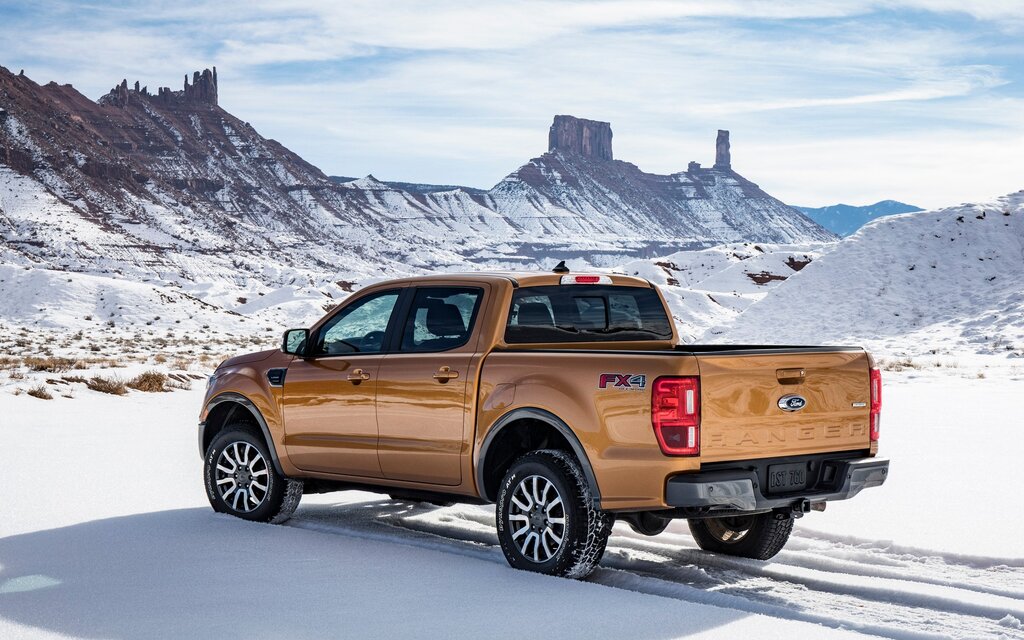 Ford's strategy with the smaller Ranger is to target outdoor sport enthusiasts and other "lifestyle" customers, while the larger F-150 is designed for work, family duties and everything in-between.
This puts a high-end, off-road ready model like the Ranger Lariat FX4 in an odd position. In addition to heated leather seats, dual-zone climate control, an available 675-watt Band & Olufsen stereo and more, you get off-road tires and shocks, front tow hooks, skid plates, a rear locking differential, a traction management system and a few other bits for an extra $1,400.
Expensive Adventurer
The old Ranger had a reputation for being a solid, competent and most importantly cheap little truck, but the new generation—as great as it is—seems to be priced beyond reason.
If you go to the Ford Canada website right now, you'll see a 2020 Ford Ranger starting at $31,159 next to a 2020 Ford F-150 at $29,339. The latter is a Regular Cab 4x2 model which very few people will ever buy, mind you.
Let's do a real comparison. An F-150 XL SuperCab 4x4 starts at $38,469, which represents a sizable difference of $6,310 versus an entry-level Ranger. A similar gap separates other versions of the two trucks.
The point is that the Ford Ranger is not a miniature F-150. It's a unique product that must be compared with the various midsize pickups listed above in terms of pricing, equipment, performance and capability.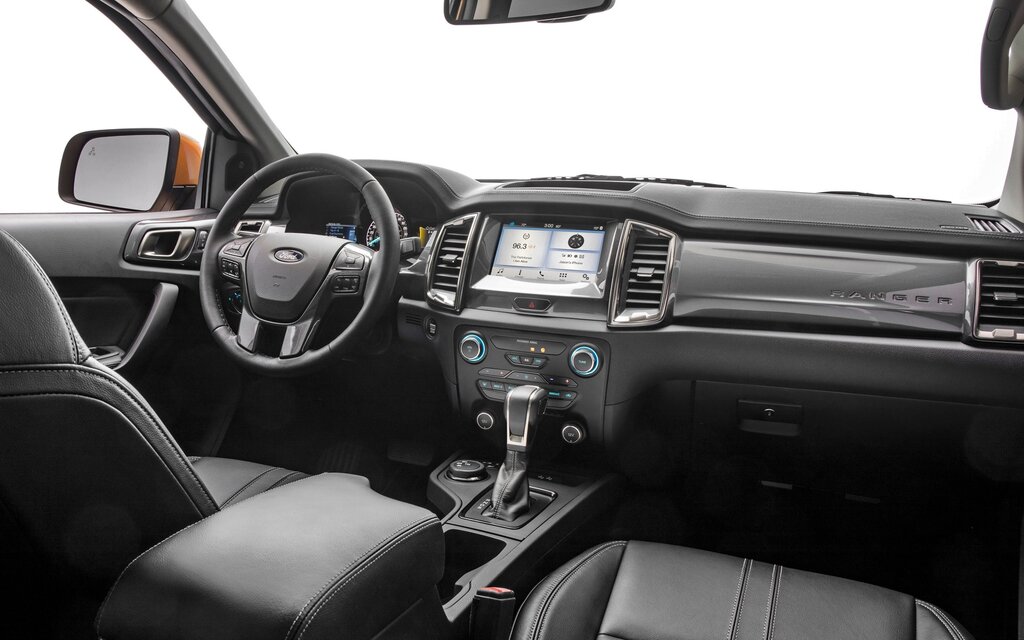 Share on Facebook