Behold the 2021 Aston Martin Vantage Roadster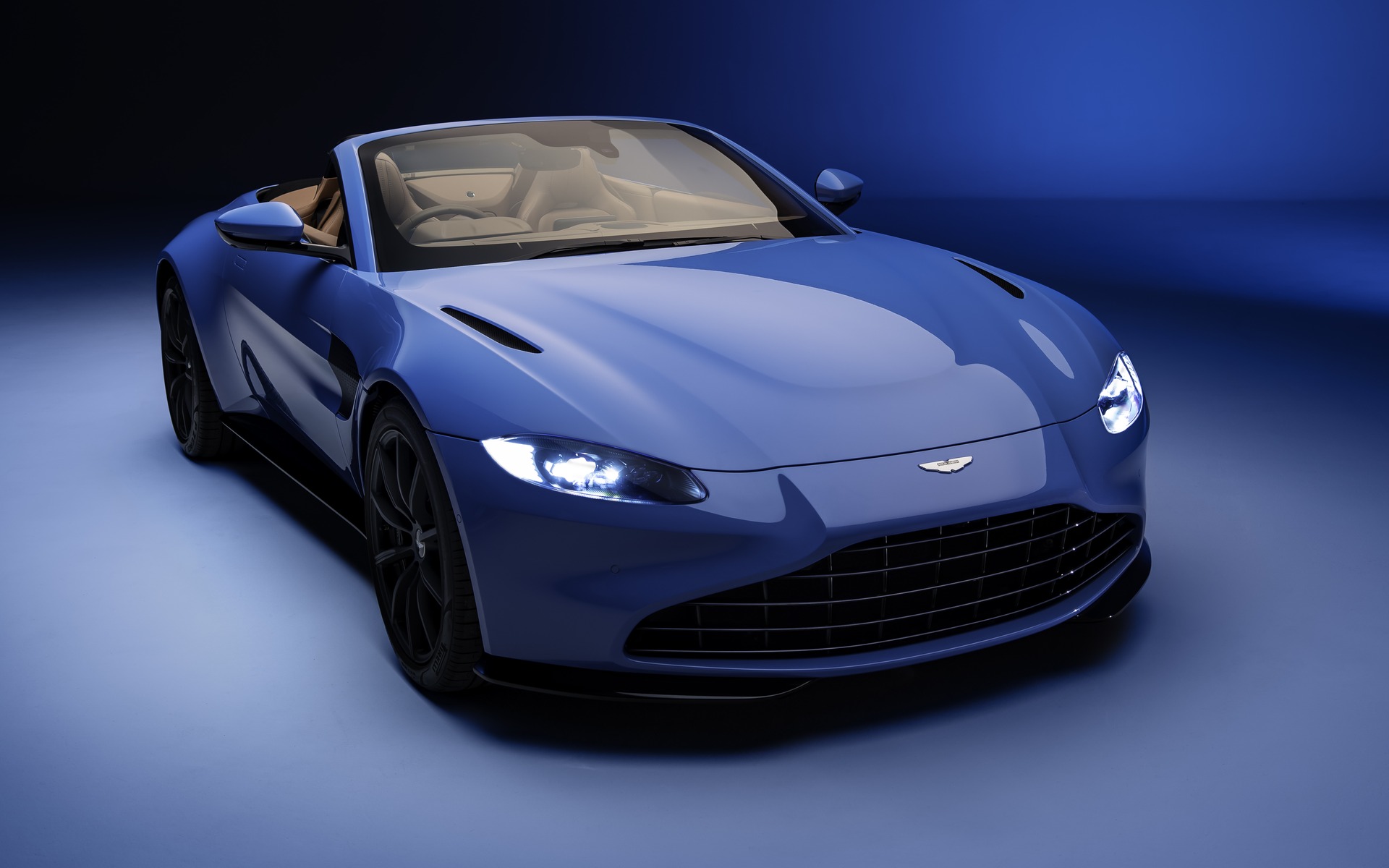 As you surely know, the Aston Martin Vantage was redesigned for 2019, but those who prefer the convertible variant were told to wait a few more years.
Great news: the company today unveiled the 2021 Vantage Roadster!
Naturally, it's motivated by the same twin-turbocharged 4.0-litre V8 engine that produces 503 horsepower at 6,000 rpm and 505 pound-feet of torque from 2,000-5,000 rpm. The transmission is an eight-speed ZF automatic. Alas, the seven-speed manual Aston Martin has just added to the coupe is not available here.
The new Vantage Roadster impresses with its speed, whether you're talking about 0-100 km/h acceleration (3.8 seconds), maximum speed (306 km/h) or the time it takes to open or close the soft top (lowered in 6.7 or raised in 6.8 seconds). It's the fastest full operating cycle of any automatic automotive convertible system.
Incidentally, weight increases by just 60 kilograms compared with the coupe thanks to a new, lighter Z-fold roof mechanism and optimised exterior and chassis revisions. With the top down, you're left with 200 litres of trunk space—enough to stow a full-sized golf bag and accessories, Aston Martin claims.
Sharing the same Adaptive Damping, Dynamic Stability Control, Dynamic Torque Vectoring and Electronic Rear Differential as the coupe, the Vantage Roadster benefits from specific refinements. These include custom tuning for the rear dampers, Adaptive Damping System software and ESP calibration. The Sport, Sport + and Track chassis modes are also tuned specifically for the Roadster.
As for styling, Aston Martin celebrates the 70th anniversary of the Vantage nameplate by introducing the company's iconic 'vane' grille as an optional alternative to the track-inspired 'hunter' grille featured on the coupe since its redesign two years ago. Furthermore, there is a new range of optional alloy wheel designs in a choice of finishes.
Priced from $161,000 in the U.S. (Canadian pricing has yet to be disclosed), the 2021 Aston Martin Vantage Roadster is expected to land here in mid-2020 as a new threat to the Audi R8 Spyder, BMW M850i Convertible, Porsche 911 Turbo Cabriolet, Jaguar F-TYPE SVR Convertible and Mercedes-AMG SL 63.
Share on Facebook