2020 Aston Martin DB11: The Sleek British GT From Germany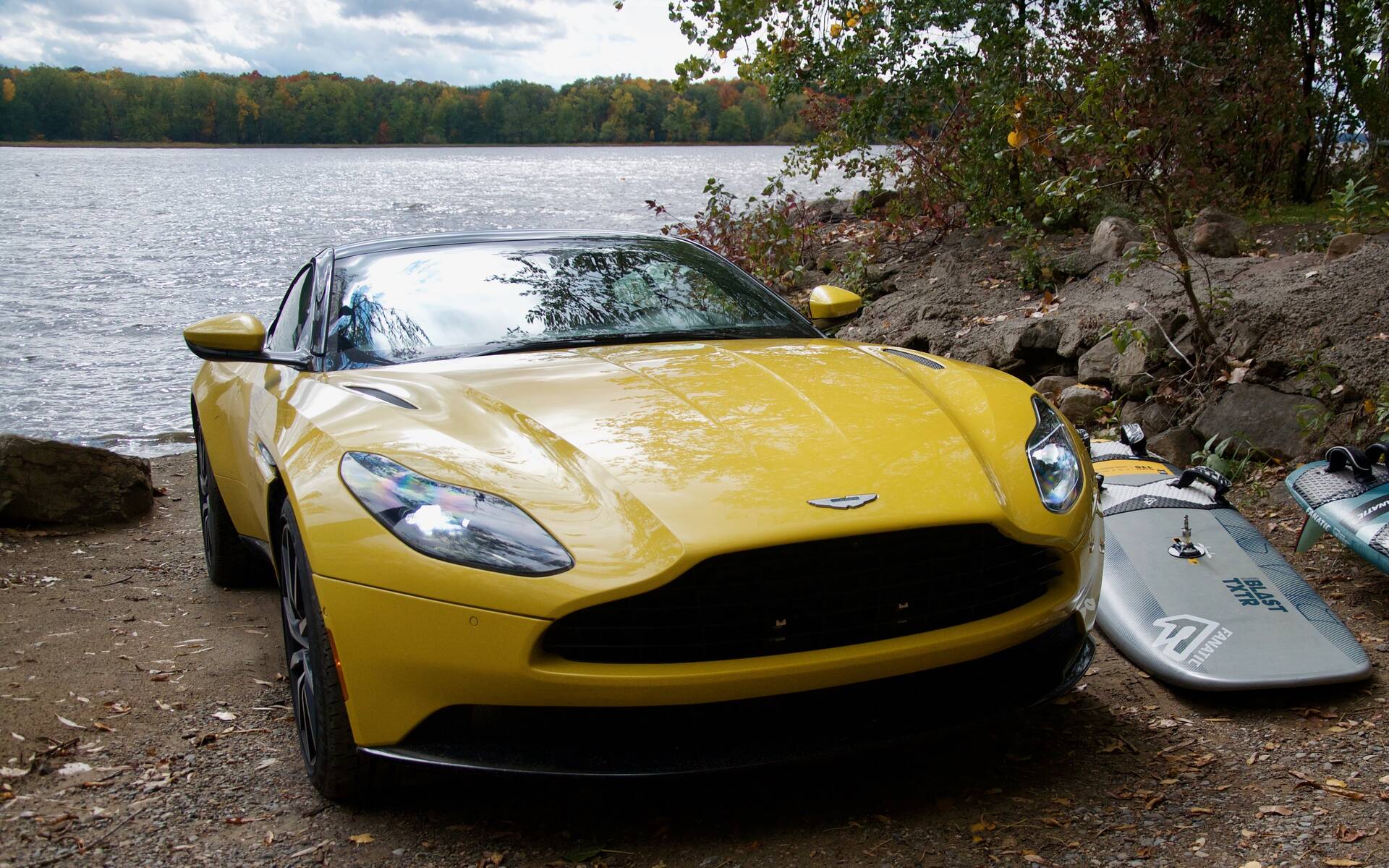 Strong points

Sexy looks
Explosive and expressive engine
Superb ride and handling
Highly exclusive car

Weak points

Ridiculous price
Expensive options
Obsolete infotainment system
Super-tight rear seats
Disappointing resale value
Full report
The 2020 Aston Martin DB11 is one sexy Brit—although with the available twin-turbocharged AMG V8 engine it has a lot of German muscle. They say beauty is in the eye of the beholder; well, in our humble opinion, this car is drop dead gorgeous… even in Sunburst Yellow.
Yeah, that garish body colour definitely wouldn't be our first pick, but the DB11's proportions are those of a classic grand touring coupe with a cat-like silhouette comprised of a long hood, fastback-style roofline and short rear deck. Add a massive front lip spoiler and fender sculpting that makes the car look fast even at a standstill, and you get a real work of art.
There's a dimension of haute couture in the DB11's design that is just so elegant and appealing we wanted to put our hands on it every time we could. Look closer and you'll spot some magnificent details, as well, like the "S007" marking on the Bridgestone Potenza tires—an obvious nod to James Bond and his love affair with Aston Martin cars.
AMG Magic
While the DB11 AMR boasts a twin-turbocharged 5.2-litre V12 engine producing 630 horsepower, the standard DB11 and DB11 Volante rely on the aforementioned twin-turbo V8. This 4.0-litre unit rated at 503 horsepower comes from Mercedes-AMG following Daimler's purchase of a stake in Aston Martin back in 2013.
It's a high-performing German engine that isn't shy to let its sweet voice be heard. In fact, there's not that big a gap between the AMG V8 and Aston Martin's own V12. The former also shaves 115 kilograms off the DB11's weight, which is considerable.
Since the engine is mounted a tiny bit behind the front axle, weight distribution is optimized. As a result, cornering performance is improved, the lighter DB11 displaying far less understeer than the V12 model. Quick throttle response is just icing on the cake.
Mercedes-AMG fans will be quite at home behind the wheel of this GT from Aston Martin, at least mechanically speaking. The biggest difference is the eight-speed automatic transmission instead of a seven- or nine-speed dual-clutch unit.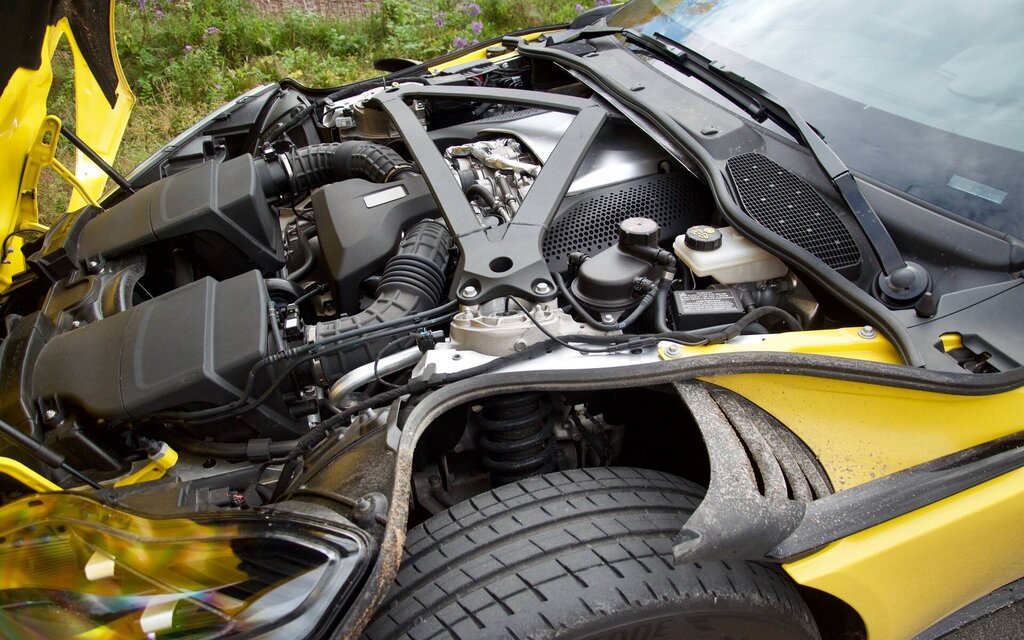 More GT Than Sports Car
In terms of driving dynamics, the 2020 Aston Martin DB11 clearly behaves more like a GT than a true sports car. The suspension is tuned to deliver a smooth ride and it deals with rough pavement surprisingly well.
A button on the left spoke of the steering wheel allows drivers to adjust the suspension to one of two firmer settings. Another button on the right spoke similarly makes the engine more responsive. We also liked the paddle shifters, which are nicely designed and a joy to use.
Obsolete Infotainment System
The seats in the DB11 are particularly attractive and comfortable. Overall, the leather-appointed cabin is full of British elegance and we were quickly enamoured with it.
Amazingly, the centre armrest slides backward electrically instead of manually to reveal a storage compartment where you can put your smartphone. On the flip side, the infotainment system is totally outdated and doesn't even offer Apple CarPlay compatibility, which is unacceptable in a car starting at $236,440.
Another complaint is the flagrant lack of space for rear occupants, plus the 270 litres of trunk capacity that forces you to pack light.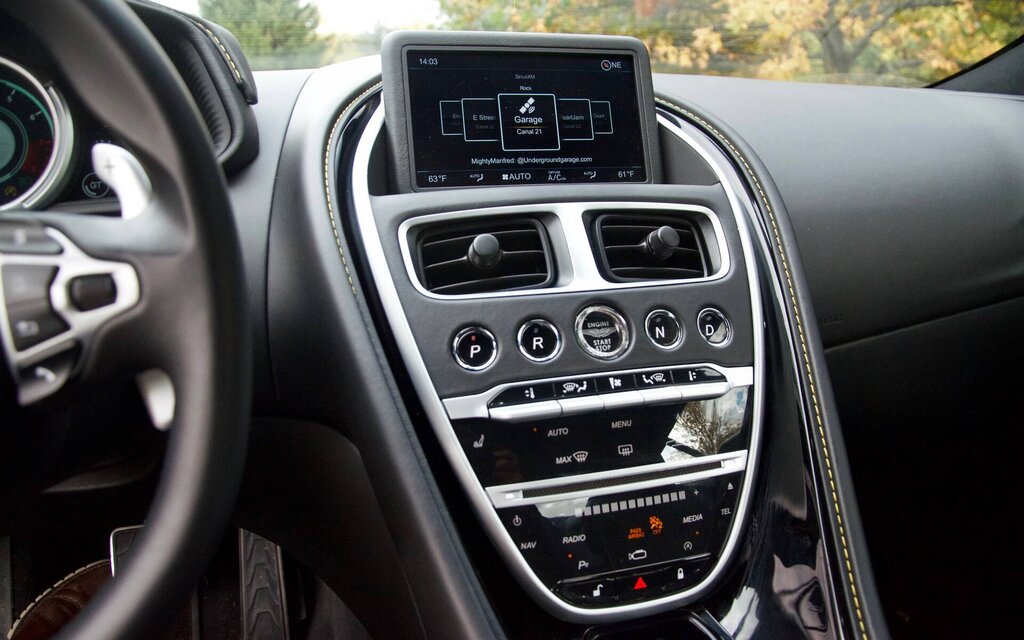 Final Verdict
In the end, the 2020 Aston Martin DB11 impresses with high-class looks, a very civilized ride and a twin-turbocharged V8 engine that's equally explosive and expressive. Our tester came with all sorts of pricey options that bumped the price to $276,310, well above some of its direct rivals that manage to deliver similar performance along with a modern infotainment system. And let's not forget Aston Martin's subpar resale value, which kind of puts a big dent in the DB11's aura of exclusivity and desirability.
Share on Facebook