Kia Futuron Concept is a Coupe-like SUV with Electric AWD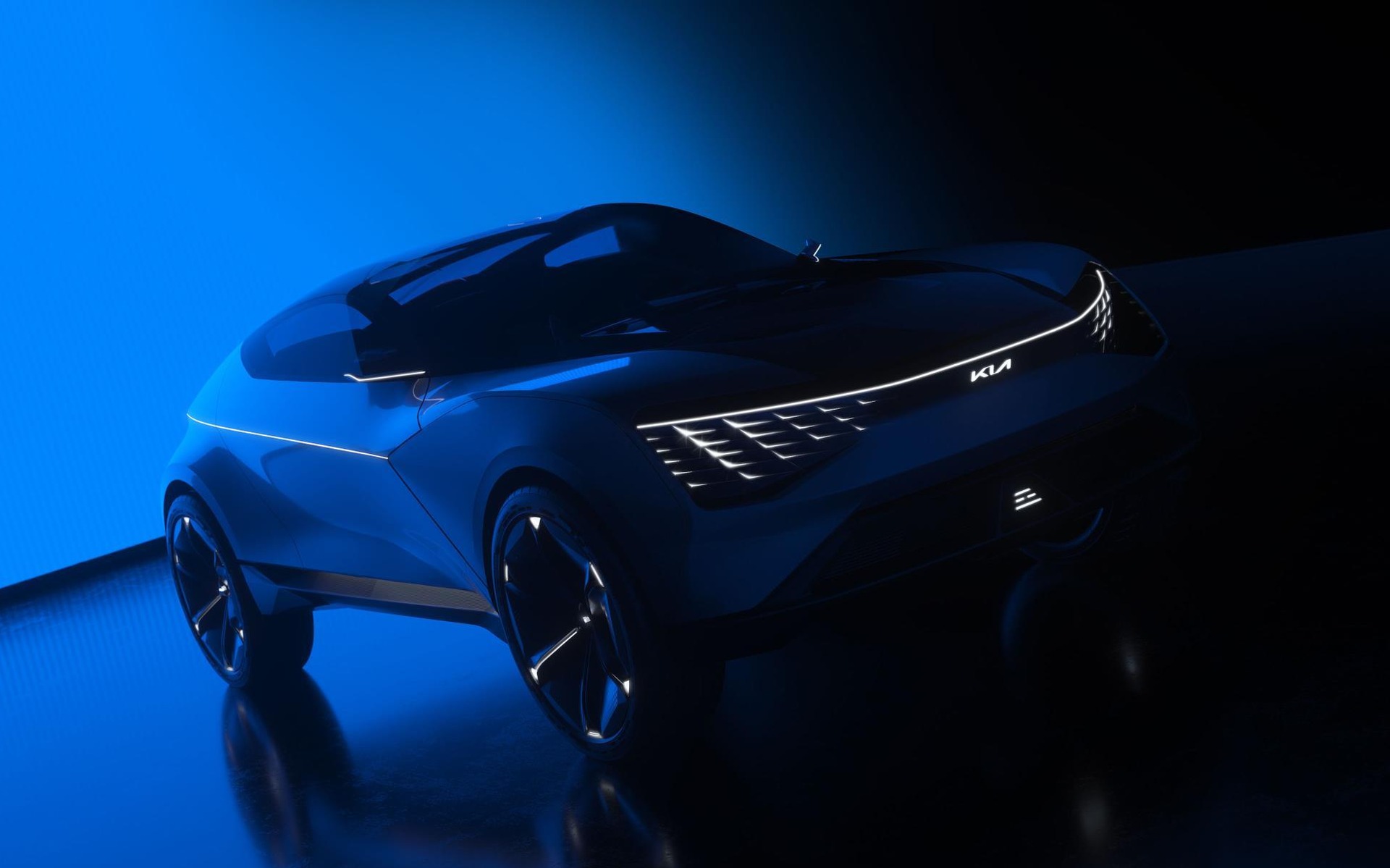 Not all the attention is turned to the SEMA Show in Las Vegas this week. At the 2019 China International Import Expo (CIIE) in Shanghai, Kia unveiled the Futuron Concept, a coupe-style SUV which proposes new designs for future electric vehicles much like the Imagine by Kia Concept revealed in March.
In fact, the company describes it as a sports car on an SUV platform.
The Futuron is 4,850 mm long with a 3,000 mm-long wheelbase, but just 1,550 mm tall. Its low, lightweight body is notable for its smooth and streamlined shape devoid of ornament, creating an aero-efficient profile. This, combined with an elevated ground clearance, makes for a very athletic and aggressive stance, which the broader 'tiger nose' grille up front only emphasizes.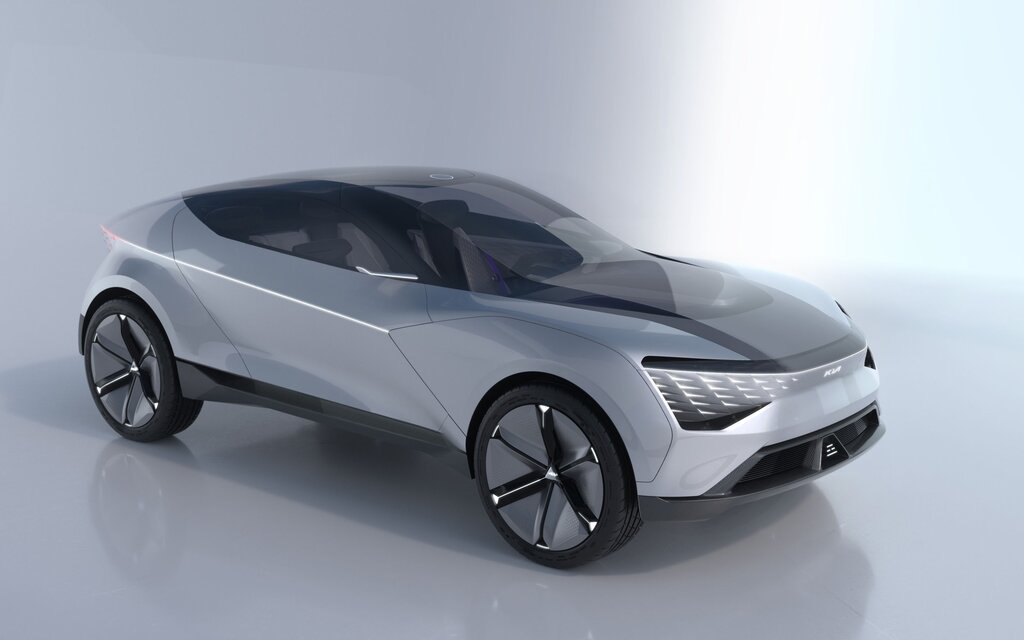 Of course, the Futuron's fully electric powertrain makes this design possible. A high-capacity battery is mounted low in the vehicle's body, beneath the cabin floor, providing energy to four powerful in-wheel motors. The resulting electric AWD system delivers lightning-fast responses to driver inputs.
LiDAR sensors enable Level-4 autonomous driving, meaning you can take your hands and eyes off the road in most conditions. That's why the front seats are created out of flexible materials and can offer an upright 'driving' position or a reclined 'rest' position, the latter helping reduce fatigue on long journeys.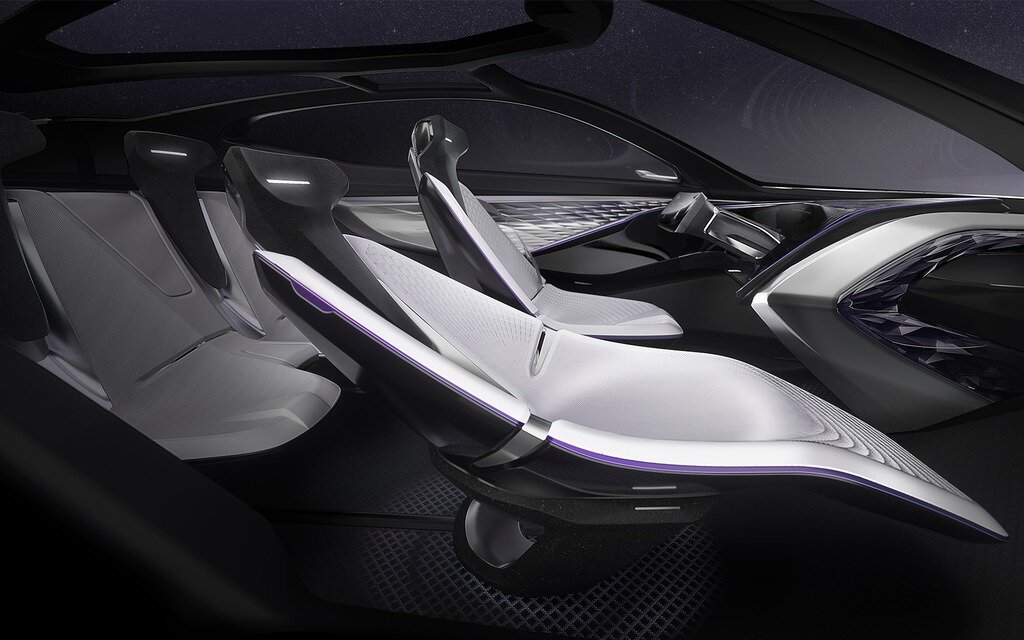 At the same time, the unique dashboard is like an extension of the hood, increasing the connection between the driver and the road ahead. The roof is a diamond-shaped panoramic glasshouse that mimics UFOs, according to Kia. It not only floods the cabin with natural light, but also provides an unparalleled view.
The doors feature the same Star Cloud lighting and scaled Dragon Skin motif found on the outside of the car, creating a glittering interactive ambient lighting system. The ventilation system is also housed behind Dragon Skin scales, which open and close to allow fresh air to circulate throughout the cabin.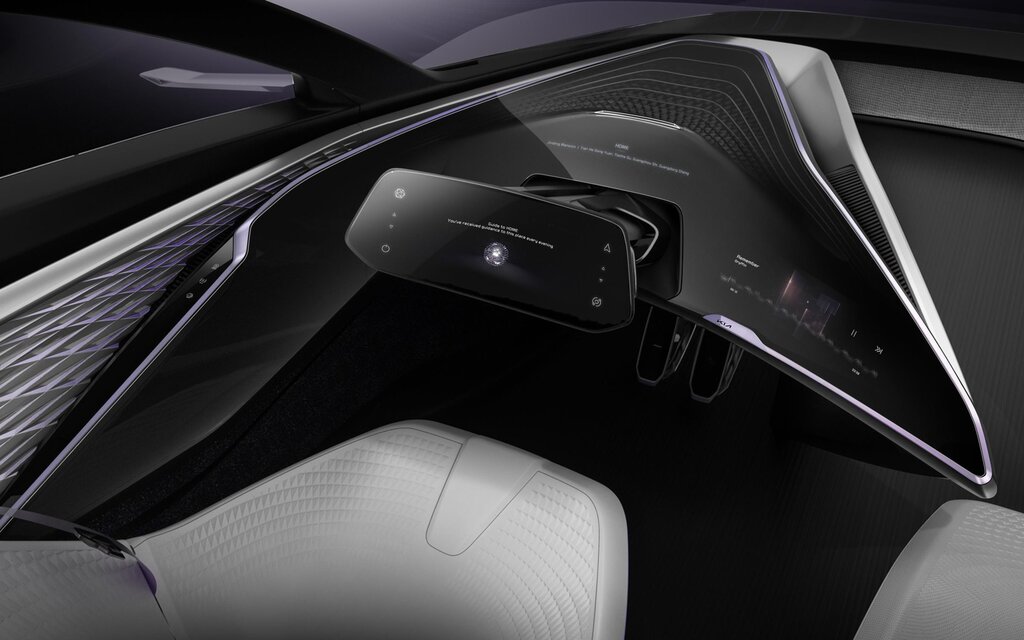 One of the most prominent features of the cabin is the 'cockpit' area surrounding the driver. The graphical user interface of the cockpit flows out of the driver-side door and wraps around the steering wheel in a seamless arc. This merges the instrument cluster directly with the audio-visual display at the centre of the dashboard and is linked to the display integrated within the surface of the steering wheel itself. The interface is operated by artificial intelligence technologies, displaying useful information about the car various autonomous driving, powertrain and navigation features.
The future looks mighty cool, doesn't it?
Share on Facebook