Ford Announces Over-the-air Updates, Larger Screen than Model 3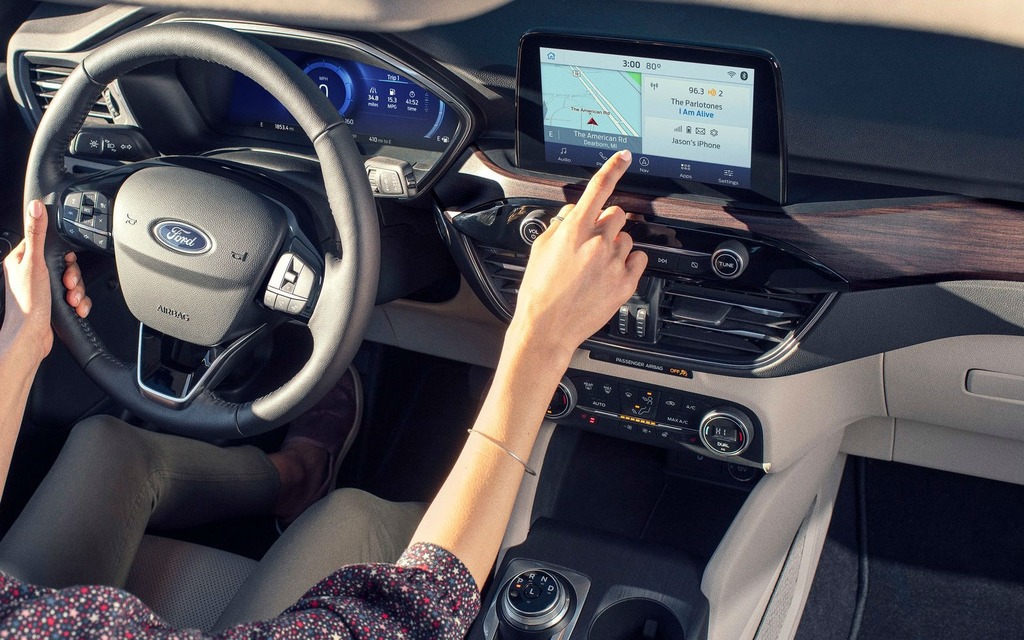 Ford has just made two big announcements—literally—that will make drivers very happy.
First, the company will begin equipping most redesigned vehicles with advanced over-the-air update (OTA) technology, making it easy to wirelessly upgrade vehicles with quality, capability and convenience updates that can help improve vehicles over time and reduce dealer trips.
Ford expects to deliver its first updates about six months after launching the first vehicles with the capability in 2020.
Some updates will be virtually invisible to customers, enabled by an innovative platform that installs much of the new software in the background. Others could add new features, like when Ford added Apple CarPlay and Android Auto compatibility to SYNC 3 through USB and WiFi updates several years ago.
The other announcement made by Ford is the fourth generation of SYNC infotainment. After a shaky start, the technology is now widely considered among the most intuitive in the industry and we're really looking forward to the new capabilities of SYNC 4.
The system will come alive on new touchscreens ranging from 8-15.5 inches in size, trumping the Ram 1500's 12-inch display and the Tesla Model 3's 15-incher.
On the 12-inch screens, which will be laid horizontally, multi-tasking will be enabled by splitting the screen into larger and smaller windows. Meanwhile, on the vertical 15.5-inch screens, instead of having to navigate menus every time you want to launch an app, recently used or popular features will be listed underneath the main portion of the screen in individual dash cards.
SYNC 4 also includes conversational voice recognition and cloud-based connectivity through FordPass Connect with a 4G LTE Wi-Fi hotspot, while offering wireless compatibility with Apple CarPlay, Android Auto and SYNC AppLink (similar to iDrive in BMW cars). Wireless charging will be available, too.
The new SYNC 4 system will make its debut on select Ford vehicles starting in 2020, but we don't know which ones. The freshly redesigned Explorer and Escape are obvious candidates.
Finally, it should be noted that a big part of the development for this technology comes from Ottawa, Waterloo and Oakville in Ontario.
Share on Facebook