2021 Chevrolet Colorado ZR2 Gets a Facelift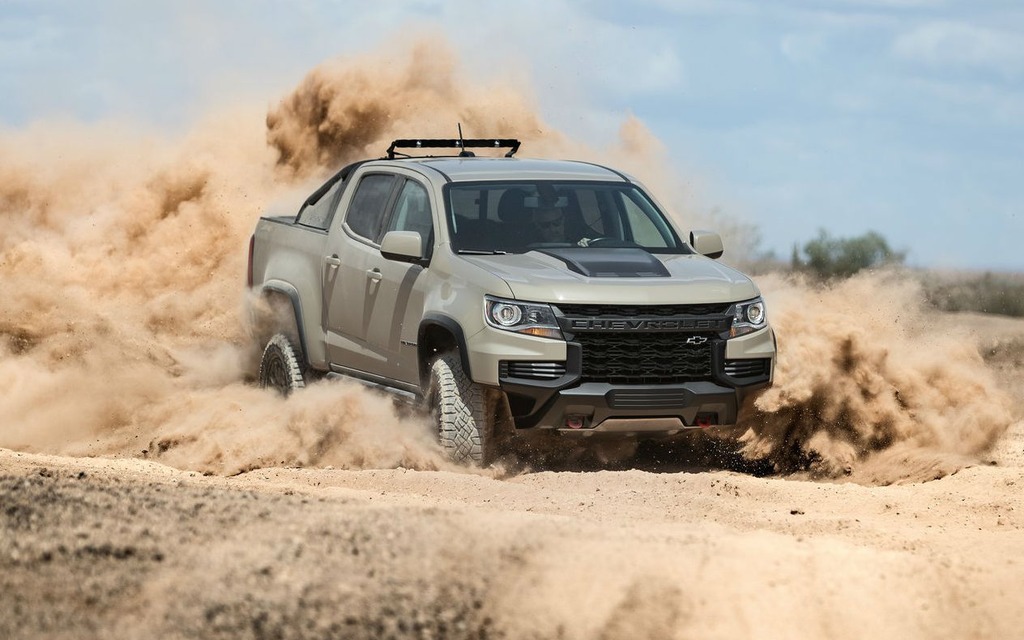 The Chevrolet Colorado ZR2 has always been known for its ruggedly extravagant looks. With a facelift for the 2021 model year, the off-road truck cranks things up a notch.
Judging by the first few pictures released by Chevrolet, it's immediately clear that designers made no compromises.
The front grille is reminiscent of the one featured on the latest Chevrolet Silverado HD with a high-mounted crossbar. Another highlight is the new body colour that suits the Colorado ZR2 extremely well.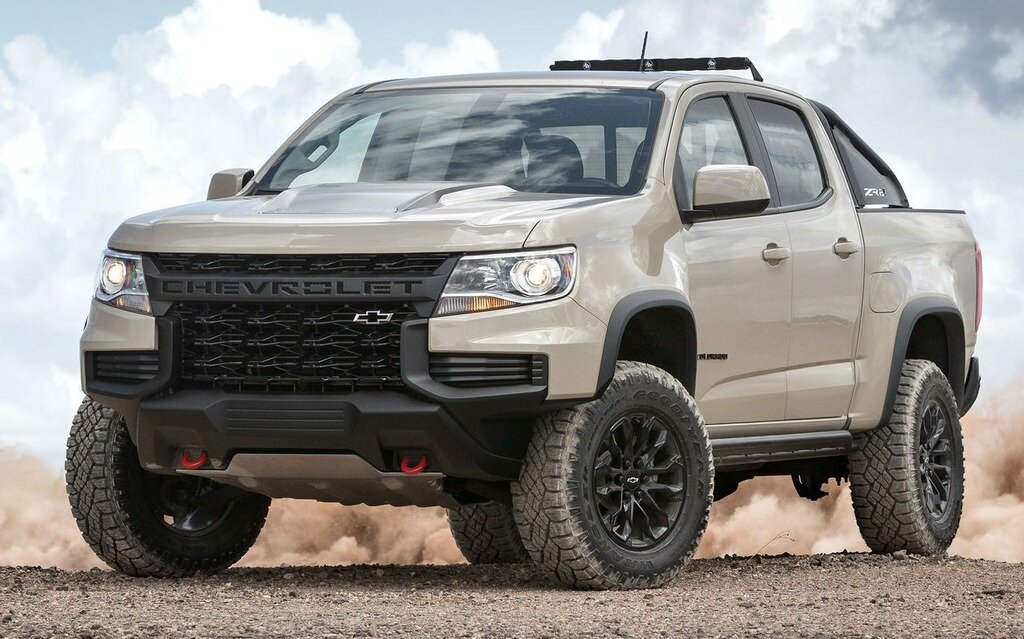 The rest is pretty familiar including Multimac shocks, skid plates, electronic locking differentials, a two-inch lift kit and a 3.5-inch wider body.
In addition to the ZR2, the 2021 Chevrolet Colorado will continue to offer WT, LT and Z71 models. Powertrain details have yet to be announced, but look for the same trio of engines. This is just a mid-cycle update, after all, not a completely new generation.
The refreshed 2021 Colorado lineup will go on sale across Canada in the fall of 2020. There must be some off-road enthusiasts who just can't wait.
Share on Facebook