Nissan TITAN to Drop Diesel Engine, Too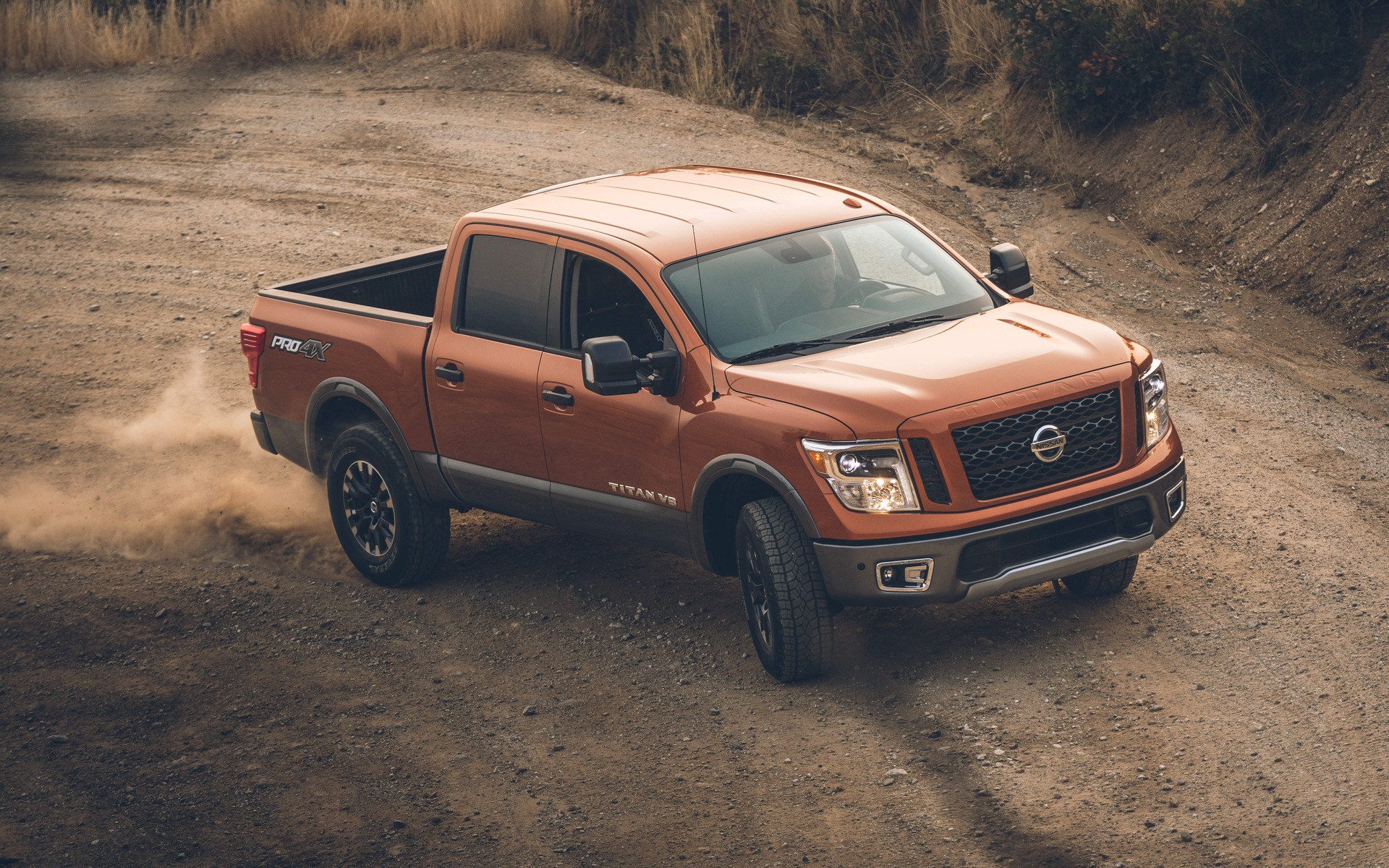 In case you haven't heard, Nissan is having a rough year, what with the legal troubles of former CEO Carlos Ghosn, the role it supposedly played in the failed merger with FCA, the massive layoffs that were announced recently and of course slumping sales for most of the models in the lineup.
In the pickup segment, the midsize Frontier is staying pretty much even despite getting extremely long in the tooth, but the disappointment comes from the full-size TITAN, which continues to be by far the lowest-selling truck in its class (5,445 units in Canada last year and just 1,737 during the first six months of 2019).
There were (relatively) high hopes for this vehicle following its second-generation redesign in 2016, especially with the addition of the larger and more capable TITAN XD variant, but customers haven't jumped on the bandwagon.
A refresh is on the way for 2020, but it will feel more like a shakeup as Nissan has just confirmed it will cease production of TITAN XD pickups equipped with the available 5.0-litre Cummins diesel V8 in Canton, Mississippi by December 2019.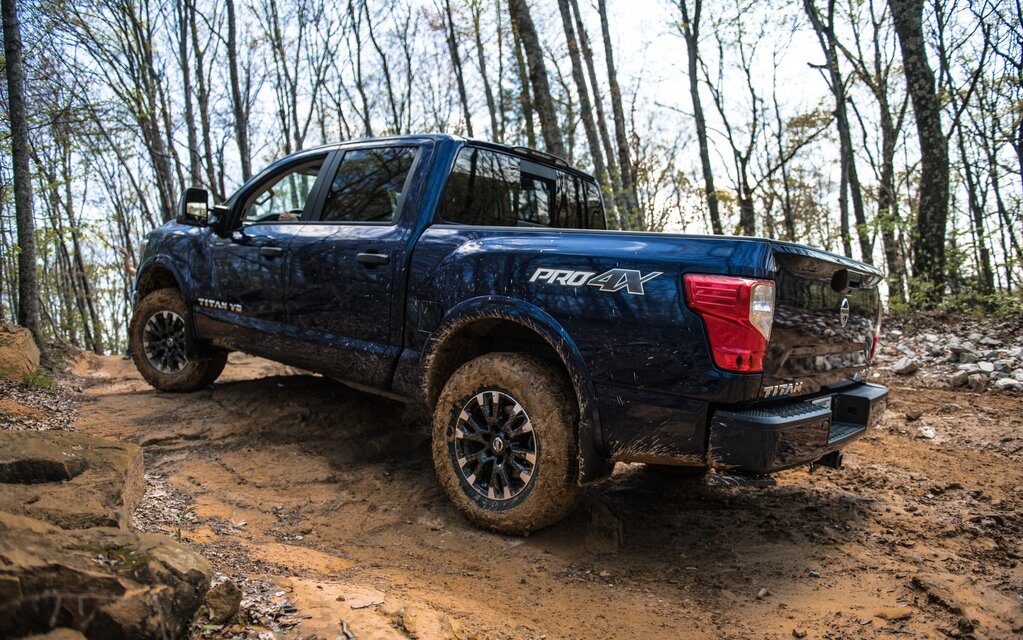 "This will help better position Nissan in the long term as we prepare for the launch of the new, dramatically refreshed 2020 TITAN and TITAN XD Gas later this year," a Nissan spokesperson told The Drive.
The Cummins diesel, which produces 310 horsepower and 555 pound-feet of torque, is currently offered in S, SV, Pro-4X and Platinum versions of the TITAN XD with a base price of $57,498. That's $8,000 more than a comparable 5.6-litre gasoline unit rated at 390 horsepower and 394 pound-feet.
It has a lower payload capacity (1,920 lbs vs. 2,425 lbs.), but naturally has the edge in terms of towing capacity (11,960 lbs vs. 10,950 lbs).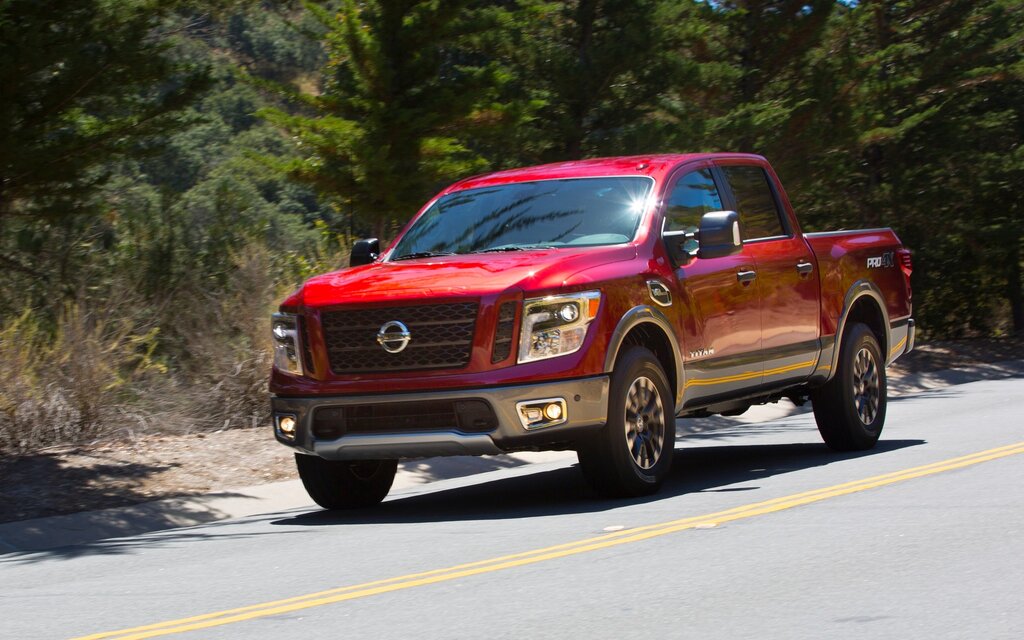 With the Cummins gone, the TITAN and TITAN XD will be left with a gasoline V8 that only manages 13.4 L/100 km in combined city-highway driving. Unless Nissan has a surprise in store for us, there is no lower-priced, more fuel-efficient V6 option in the lineup (probably a reason why the Frontier outsells its big brothers by a wide margin).
In comparison, the Ford F-150 offers not one, not two, not three, but four V6 engines.
Furthermore, the regular-cab models will be dropped in the U.S. This change doesn't affect us since only Crew Cab configurations are available in Canada.
Share on Facebook