First look at Mid-engine Chevrolet Corvette Convertible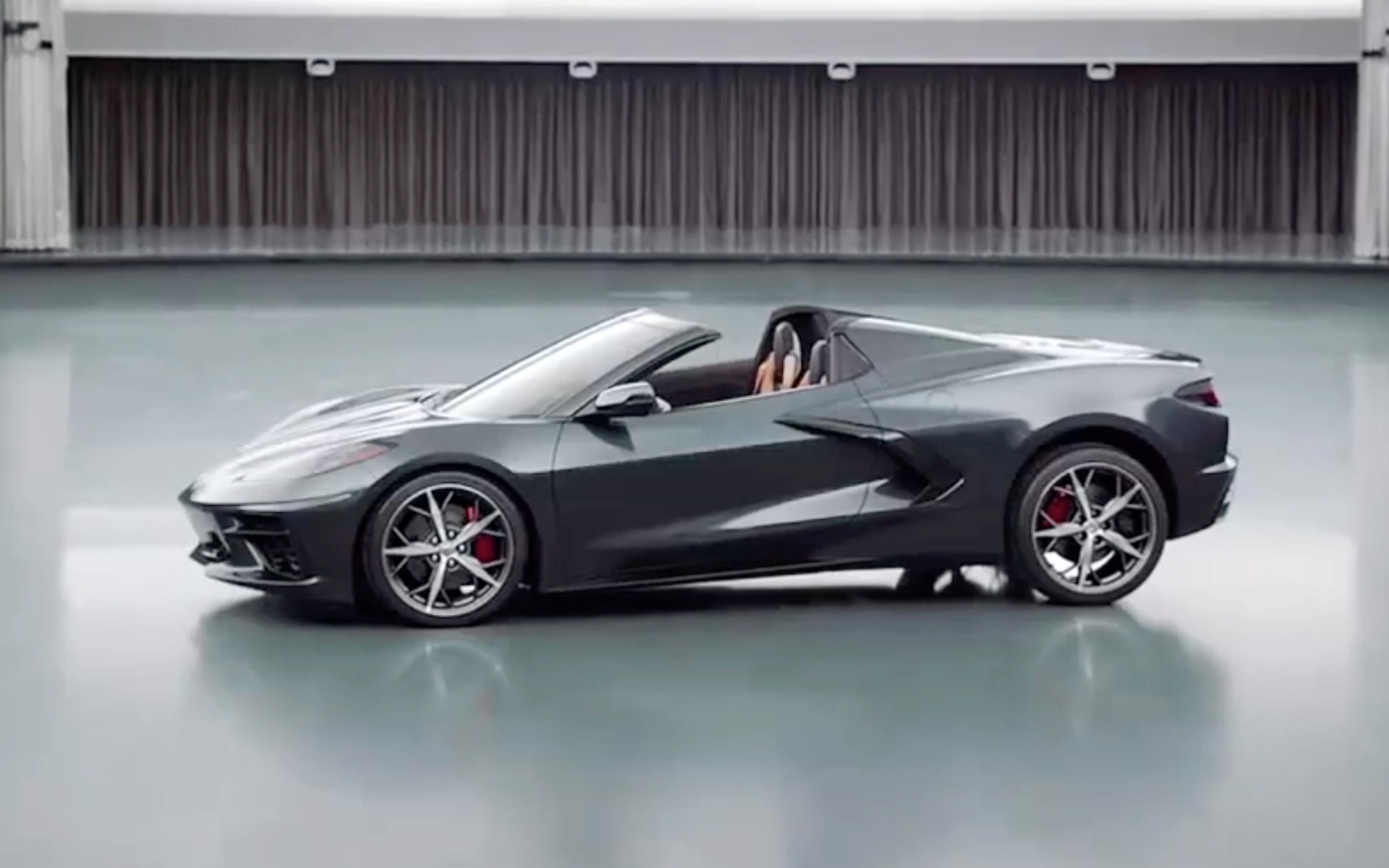 Unless you've been living under a rock for a few months, you know that the all-new 2020 Chevrolet Corvette with a mid-engine made its global debut last week. We were live at the reveal and we hope you enjoyed our coverage, which also included a look back at the previous seven generations and a comparison of Corvette specifications.
Of course, this being convertible season, many wondered about the launch of the drop-top variant. Only the coupe was in attendance, but we managed to get a sneak peek at the new Corvette Convertible in pre-production form through photos on the screen at the end of Chevrolet's presentation.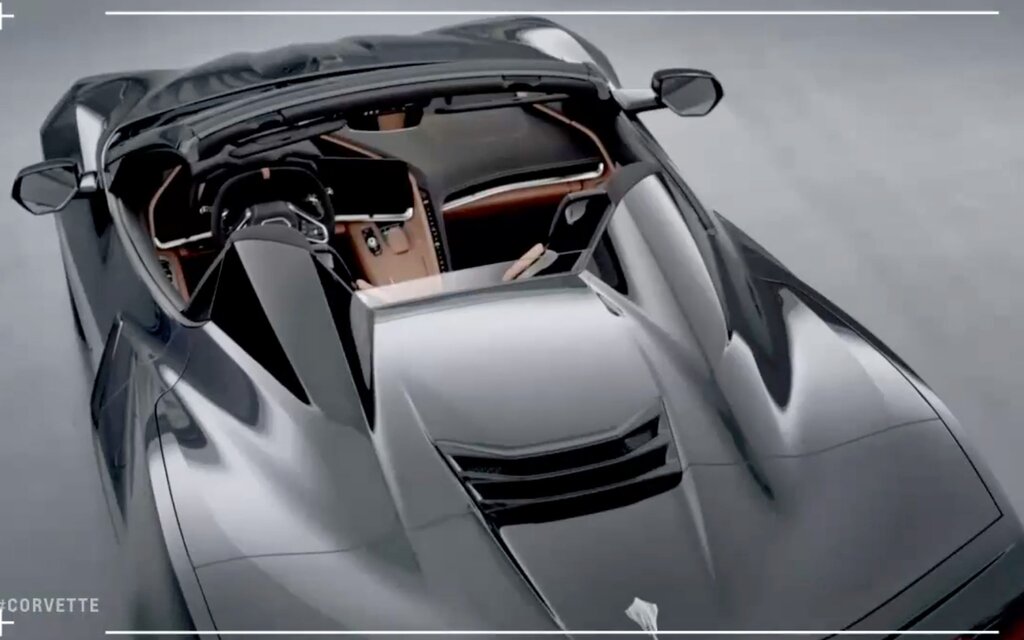 From what we can see, the roof appears to fold underneath a redesigned engine cover, which isn't made of glass like on the regular Corvette but still gives the car a unique silhouette. We imagine space is extremely limited in that area, so designers have pulled off quite a feat.
Under that cover, look for the same naturally aspirated 6.2-litre LT2 V8 that produces up to 495 horsepower via an eight-speed dual-clutch transmission. Sadly, the manual gearbox will no longer be available.
The new Chevrolet Corvette Convertible isn't expected to go on sale before the 2021 model year as the automaker continues to build anticipation. We know the coupe will start at $69,998 (excluding freight and delivery), so prepare to pay around $75,000 for a topless model.
Share on Facebook