GM Increases Production; More Trucks are Coming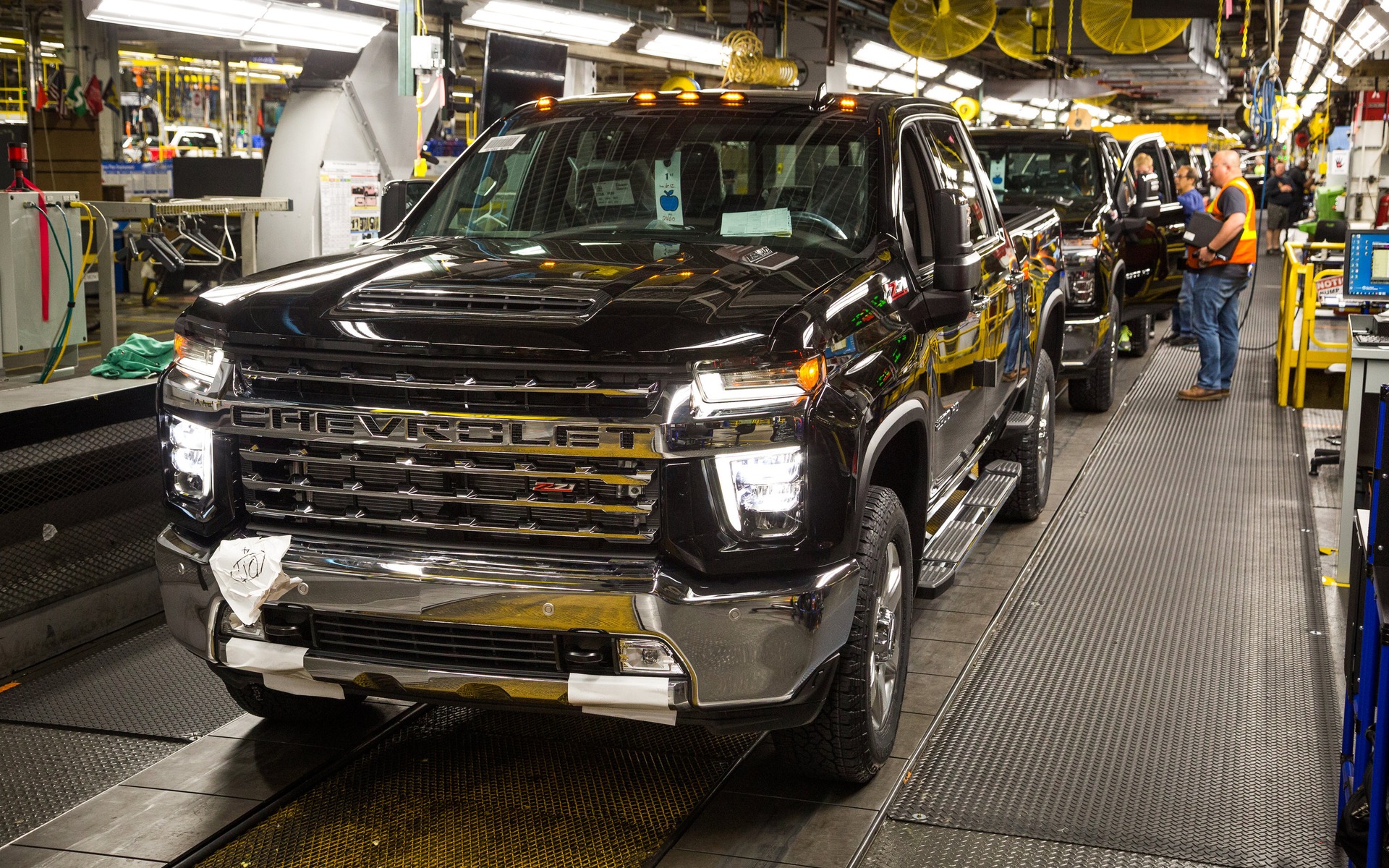 Demand for pickup trucks is showing no signs of fading. And even though General Motors' Flint Assembly plant in Michigan currently operates three shifts, the automaker yesterday announced a $200 million CAD to increase production of the all-new Chevrolet Silverado HD and GMC Sierra HD heavy-duty pickups, which begin shipping to dealers this week.
Remember, GM also announced last month an expansion of light-duty, full-size pickup production capacity in Fort Wayne, Indiana, home of the Silverado 1500 and Sierra 1500.
Since 2009, GM has invested more than $30 billion in its U.S. manufacturing base, including over $2.1 billion in the Flint Assembly since 2013, enabling an increase in the truck plant's production capacity of the all-new Chevrolet and GMC HD pickups by about 40,000 vehicles annually, including more crew cab models and diesels.
Additionally, 1,000 new jobs were created this year, bringing employment at the plant to more than 5,000. The latest investment will enhance the facility's conveyors and other tooling to increase production capacity. The work will be completed in the first half of 2020.
"We have tremendous opportunities to grow our heavy-duty pickup business, because we've invested in capability, performance, innovation and capacity," said Mark Reuss, GM president. "Our all-new Chevrolet and GMC HD pickups are the toughest, strongest, most capable heavy-duty pickups we've ever brought to market, and our Flint team is up to the challenge to build world-class quality products to drive the growth."
Oh, and in case you forgot, GM will also build an all-electric full-size pickup sometime in the next few years.
Share on Facebook