Will Chinese Automobile Brand NeuWai Soon Land in Canada?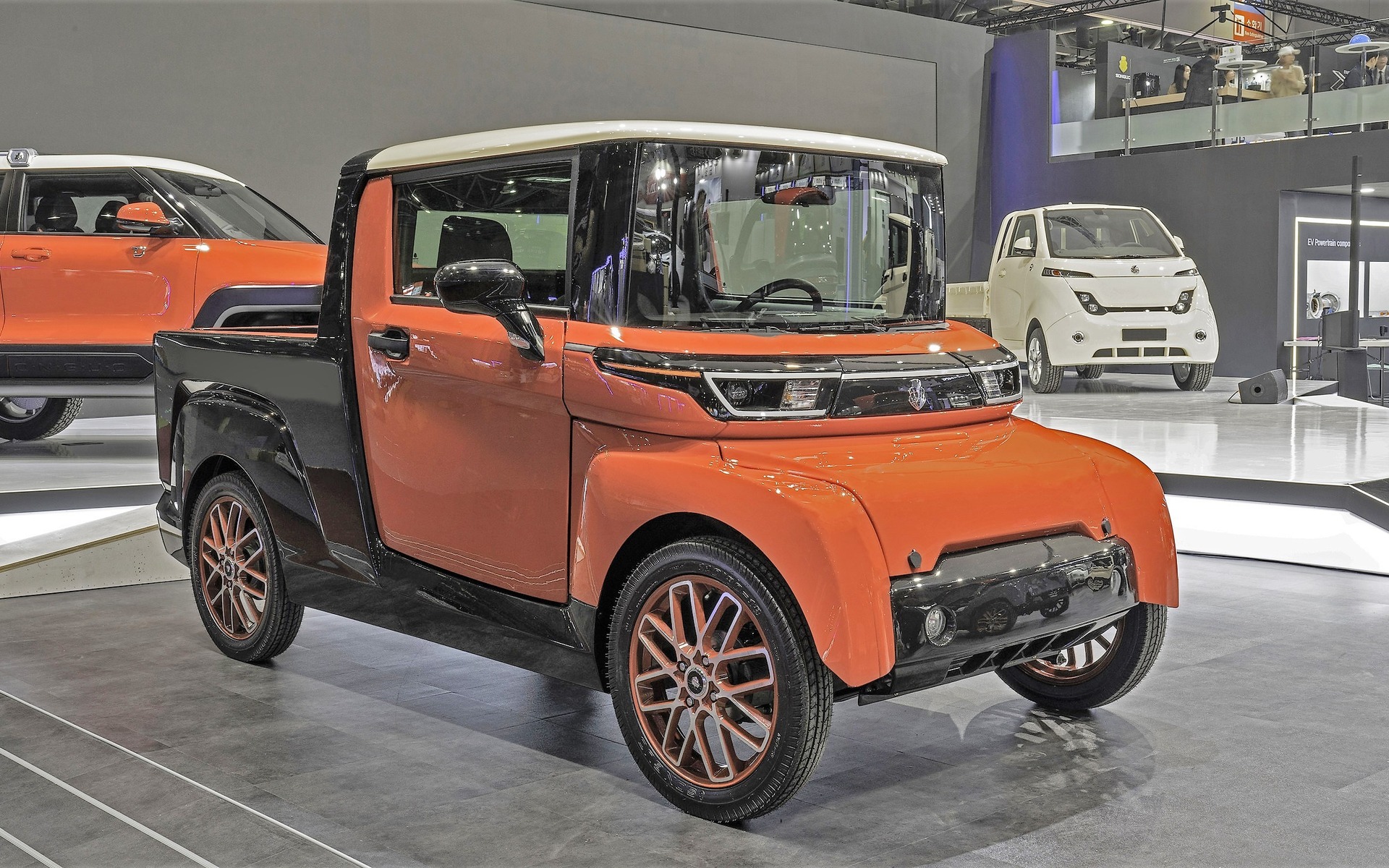 At the Seoul Motor Show, manufacturer Songuo Motors presented its new brand NeuWai that will consist of vehicles "with advanced technology, ground-breaking materials, electric and alternative-fuel drivetrains and sustainable construction."
At the show, no less than 12 vehicles were on display, including cars, trucks, motorcycles and scooters. Production of all these—and more—should start within 18 months, meaning sales would begin as early as 2020. In addition, company leaders that do business in 30 countries over five continents gathered today to establish a distribution agreement.
The Car Guide contacted Songuo Motors' U.S.-based public relations representative regarding an eventual arrival on the Canadian market, but we're still waiting for an answer. However, according to the manufacturer's website, a North-American distribution agreement is confirmed, which covers Canada, the United States and Mexico.
The automaker is flaunting a new assembly technique relying on composite body panels that are moulded in colour with a glossy finish. It promises a durable material that doesn't require paint and that is recyclable. Door dings and minor fender-bender damage will be a thing of the past, says the company's press release.
The main components will be built in China. The final assembly of the vehicles can be performed in the distributors' own countries, at low cost, creating local jobs.
NeuWai models should be equipped with electric motors, or gasoline or propane engines, according to the targeted market. Aside from two electric motorcycles and two electric scooters, the brand would offer a small two-passenger car, a small four-passenger sedan, a four-seat compact SUV, a pickup as well as a unique, modular vehicle—a cross between a car and a pickup truck.
A story we'll definitely follow.
Share on Facebook