2019 Ford Fusion Energi: Soon to Be Unplugged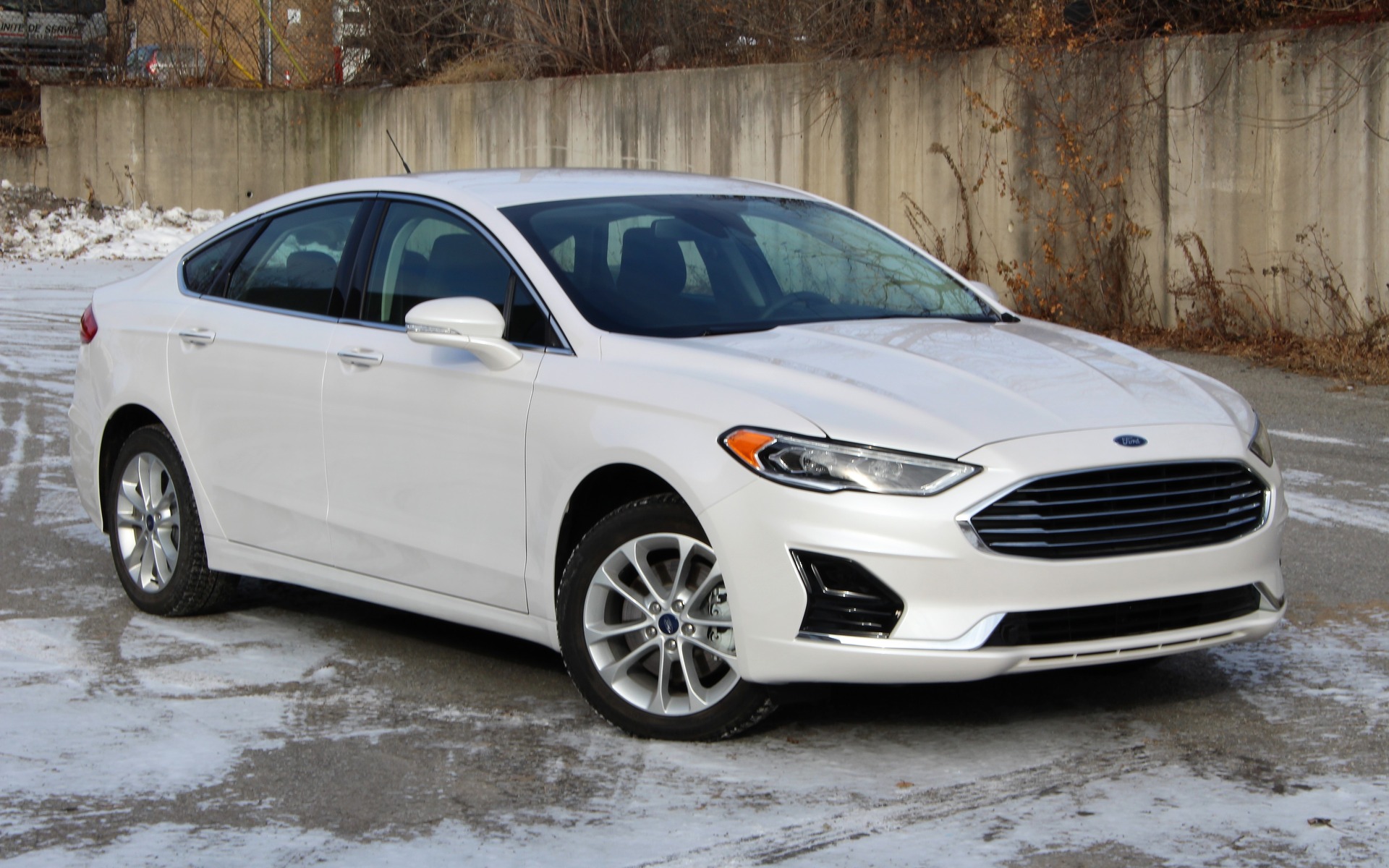 Strong points

Improved EV range for 2019
Comfortable interior
User-friendly SYNC 3 infotainment system

Weak points

Very small trunk
Rear bench seat tight for three across
Unexciting powertrain
Full report
It's sad to see more and more cars leave the market, but customer demand obviously dictates what manufacturers will sell. Ford probably figures that development of a new-generation midsize sedan for America won't be profitable.
The 2019 model year should be the last one for the Fusion, and will be joined by the Fiesta and the Taurus in Ford's North-American passenger-car history books. As consumers are shifting towards crossover vehicles—hence the category name—the company will concentrate its marketing efforts on the Escape, the Edge and the Explorer.
It's a shame, because midsize sedans still serve a purpose as comfortable and fuel-efficient family haulers, which the Fusion does very well. It may not be the most spacious car in its category, but it does offer above-average legroom and shoulder room.
The 2019 Ford Fusion's trunk is also pretty big at 453 litres, but that's for the regular, non-hybrid version. Due to the battery pack, the Fusion Hybrid's cargo capacity drops to 340 litres, while the Fusion Energi's trunk shrinks to a smallish 232 litres. In comparison, the Hyundai Sonata PHEV and Kia Optima PHEV boast a trunk volume of 280 litres, so they're barely more accommodating, but the Honda Clarity Plug-in Hybrid trumps them all big time with its 439-litre trunk.
The Energi's hybrid powertrain consists of an Atkinson-cycle, 2.0-litre four-cylinder engine, an electric motor, a 9-kWh battery pack and a continuously variable automatic transmission, for a combined output of 188 horsepower. While the gas engine's 129 pound-feet of torque is a little thin, the electric motor's 177 pound-feet helps move the sedan along swiftly, even though the general package lacks driving excitement.
The Fusion Energi can run on electric power alone for short trips, and the estimated EV driving range has increased for the 2019 model year, climbing from 35 to 42 kilometres. A notable improvement, yet still a few kilometres short of what its Korean rivals can achieve, and way off from the Clarity's 77-km range. It takes 2.6 hours to fully charge the Fusion Energi on a 240-volt outlet, or 7 hours with a household 120-volt plug. In addition, the car's SmartGauge with EcoGuide display acts as a coach to help the driver improve his or her eco-driving skills and maximize EV efficiency.
When the battery pack reaches its minimum charge level, the 2019 Ford Fusion Energi consumes fuel at combined city/highway rate of 5.6 L/100 km, same as in the Honda and a few tenths better than in the Hyundai and the Kia. During our early winter test, we averaged 5.7 L/100 km.
As is the case in all Ford products, the SYNC 3 infotainment system offers a clear and legible interface, with fairly big button zones that are easy to poke while driving. In addition, the voice recognition software works wonders for summoning a particular song on our phone or USB key. And if we're inclined to use Apple CarPlay or Android Auto instead, both are available.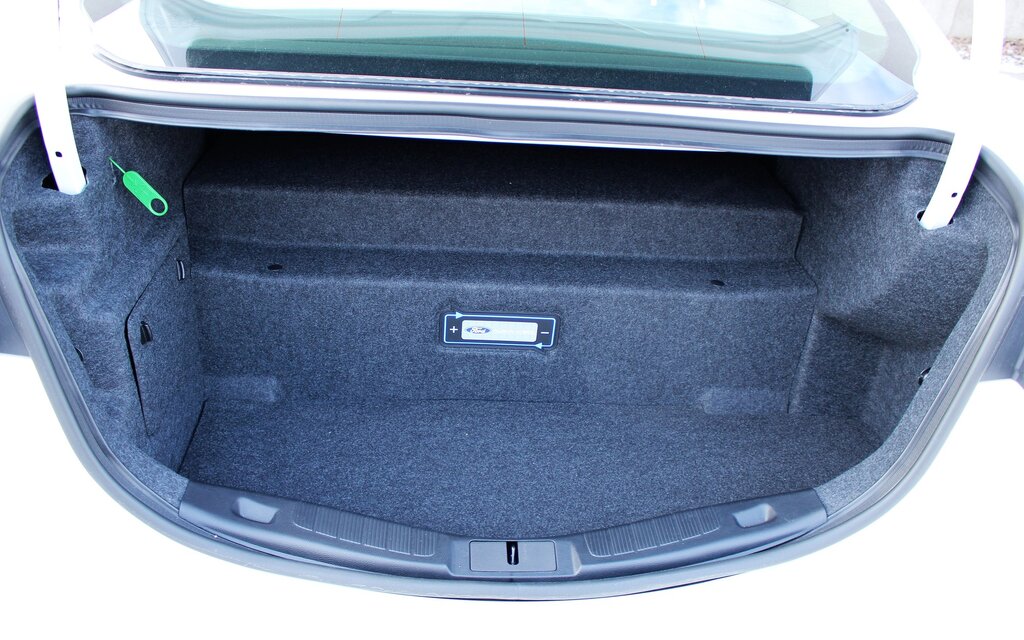 Fit and finish is pretty good, considering the Fusion's age and the newer products it has to measure up against. The Energi SEL trim level is equipped with cloth upholstery, heated front seats, dual-zone climate control and adaptive cruise control, among other nice-to-have features. This means a base price of $36,590 before freight and delivery charges. Last year, the Titanium was the entry-level plug-in hybrid variant, which cost a little more.
More importantly, it undercuts the Clarity ($40K and up), the Sonata PHEV (loaded at $45K) and Optima PHEV ($43K and up). And in certain provinces, buyers can receive a government electrified-vehicle purchase or lease rebate—up to $2,500 before taxes in British Columbia, up to $4,000 after taxes in Quebec. In those areas, it makes the plug-in hybrid Fusions more interesting than the regular, non-pluggable hybrid versions.
As production of the 2019 Ford Fusion is winding down, the automaker is wrapping up the career of its midsize sedan that spawned two generations in our market, as it was launched for the 2006 model year, refreshed for 2010 and redesigned for 2013. While it may not be a bargain, the Fusion Energi is priced to move out, allowing Canadian consumers to save money at the pump and enjoy a more spacious, more comfortable car than other PHEVs on the market, such as the Toyota Prius Prime and the Hyundai IONIQ electric plus. Not to mention a more attractive car than the Clarity.
Share on Facebook