Subaru VIZIV Adrenaline Concept Takes Styling to a New Level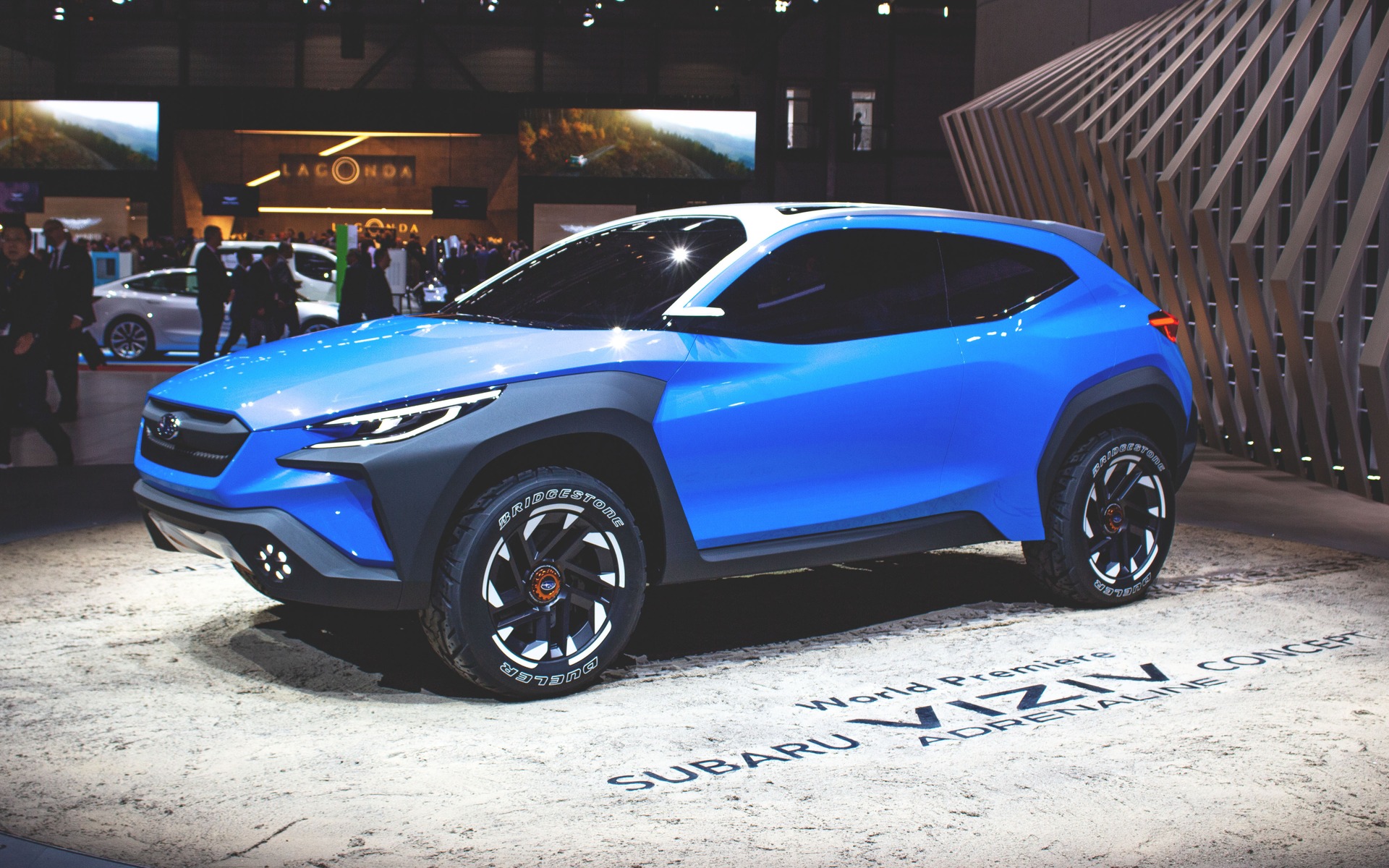 Yet another concept being unveiled at the 2019 Geneva Auto Show. The Subaru VIZIV Adrenaline Concept is notable for the fact that it represents a bolder and more aggressive expression of the Japanese automaker's "Dynamic x Solid" design language, which was first introduced in 2014 and will now be simply and aptly named "BOLDER."
The goal from this point on is to explore new horizons, define the characteristics of Subaru vehicles more prominently and create more fun for everyone on board.
So the first embodiment of "BOLDER" is the Subaru VIZIV Adrenaline Concept. The name, if you recall, is a contraction of the phrase "Vision for Innovation." As you can see on the pictures, the vehicle sports a more athletic and more rugged silhouette than what we've seen so far, with a contrasting roof design that reinforces the body structure, as well as unique protectors around the wheels, bumpers and rocker panels. The white accents on the wheels and the aggressive tread pattern on the tires further contribute to the tough look of the VIZIV Adrenaline Concept.
Unfortunately, this is nothing more than a design study, as Subaru didn't provide any details about the powertrain or other technical aspects (VIZIV concepts in the past generally used a hybrid system). The company merely promised to combine "utility that supports active lifestyles with off-road driving capability that delivers enjoyment to go anywhere."
And while the VIZIV Adrenaline Concept is somewhat shaped like the current Subaru Crosstrek (redesigned for the 2018 model year), it does not preview any specific production model. Rather, some of its design elements will likely serve as inspiration for future Subaru vehicles.
Share on Facebook