2019 Subaru Forester: Diluting the Soul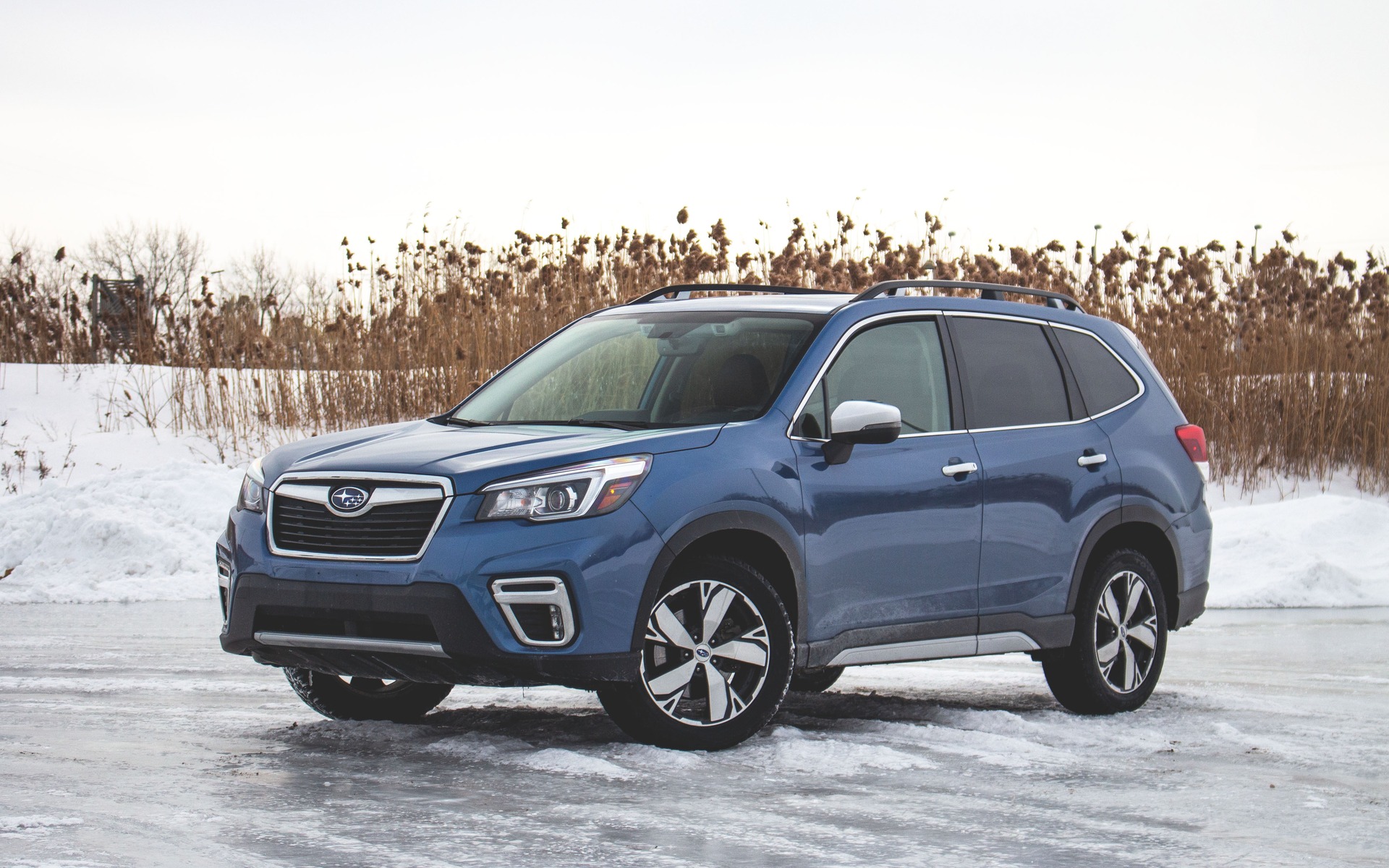 Strong points

Standard all-wheel drive
Well-put-together and spacious interior
Excellent infotainment system

Weak points

Only one engine choice
Usual CVT downsides
Inconsistent and intrusive driving aid technology
Full report
Any Subaru faithful will tell you that their cars have a soul, a definitive way of sounding, driving, handling and operating. And frankly, we agree. With its rumbling Boxer engine, low centre of gravity and witty all-wheel drive system, a Subaru is a different kind of car.
But lately, it seems even the carmaker itself has been dulling its own character. Once regarded as a rebellious, rally-stage conquering, out-of-the-box niche player, Fuji Heavy Industries' automotive division has now grown into a profit-making juggernaut, rivaling industry big boys Honda, Toyota, and Nissan. And good for them!
But all that success comes at a price: Subaru must now sell a lot more cars. Sensible, mass-market vehicles that do very little to excite their owners. The 2019 Forester is that car, a clear indication that Subaru isn't what it once was.
Simply Following a Trend
In all fairness, the entire automotive landscape isn't what it used to be. Who can blame Subaru for delivering what consumers want? The Forester is, and remains, a bread-and-butter vehicle for the brand, comfortably lodged within the highly popular compact SUV segment alongside other mass-selling people haulers such as the Toyota RAV4, Honda CR-V, Nissan Rogue, Mazda CX-5, Ford Escape, Chevrolet Equinox, Jeep Cherokee and Volkswagen Tiguan.
It's entirely new for 2019, running on Subaru's Global Platform (SGP) which first debuted in the Impreza. It's now significantly stiffer and more crash-resistant, says Subaru. Its wheelbase is longer, yet the entire vehicle is shorter by 15 mm. Overall curb weight goes down roughly 100 lbs., or 45 kg, and its appearance has mutated from simple boxy, to Japanese Gundam boxy.
Engine choices have been simplified by narrowing them down to a single unit across the board. It's essentially the same 2.5-litre Boxer four as last year, except it's now direct-injected. Gone is the punchy WRX-like turbocharged 2.0-litre, as well as the engaging manual gearbox. All Foresters now come with a soul-sucking continuously variable automatic transmission (CVT).
Power is rated at 182 horsepower and 176 lb.-ft. of torque. All-wheel drive is, of course, standard. Our test vehicle was a Premier, the most equipped trim level in the lineup, stickering for $39,495 before freight and destination charges.
The Right Amount of Utilitarian
What the Forester lacks in sportiness and engagement, it makes up for with a comfortable, spacious, and frankly solid interior. Contrasting leather surfaces, good quality materials and impeccable build quality stand out. The vehicle's box-like proportions make way for large windows all around, leading to immaculate visibility.
The Forester accomplishes its utilitarian mission rather well. With 2,008 litres of total cargo space with the rear bench folded flat, it ranks among segment leaders such as the Honda CR-V (2,146 litres) and the Nissan Rogue (1,982 litres). The upright seating position of the rear bench at least prevents the Forester from being a drag for tall passengers, and the adjustable seatback is a welcome touch.
We find the central knob that helps adjust the Forester's X-Mode all-terrain features to be quite pleasing, with its late-eighties, Sega Genesis-type interface, but the system does very little to convey actual alterations in driving dynamics.
Meanwhile, we continue to congratulate Subaru for fitting its cars with one of the simplest and most intuitive infotainment systems out there. While an all-new interface will be introduced in the next-generation Legacy, we appreciate the large icons and redundant physical controls of the current system. It can also integrate Android Auto and Apple CarPlay.
Subaru's SI-Drive driving mode device, trickled down from the WRX and WRX STI sports cars, is noticeable, significantly and positively altering the Forester's otherwise dull torque curve.
Tamed Locomotion
On the road, there's no denying the Forester's underpowered feel. Boxer engines provide the benefit of meaty low-end torque, an appreciable feature in the Forester, but acceleration is borderline lamentable when compared to even the small engines found under the hood of the competition.
That CVT gearbox definitely doesn't help, attenuating all possible eagerness this engine could dispose of. To Subaru's credit—and we've said it several times before—it's one of the best examples of this sort of transmission. It maintains revs where the engine is at its most potent, and the clever simulated step-gear system, with paddle shifters, diminishes the traditional elastic moan of such systems.
But we still think the Forester deserves a standard automatic given how good such systems have become. We're saying this, because while the Forester's 8.7 L/100 km fuel consumption average is competitive, it's not significantly better than rivals relying on automatic gearboxes.
Traction remains the Forester's tour de force. A lightweight construction and impeccable weight distribution lead to a vehicle that's agile on its feet, and faultlessly well grounded on any surface.
Most Foresters now come standard with Subaru's EyeSight system, comprised of automated emergency braking, adaptive cruise control, lane-keep assist and rear-collision mitigation. Our test model was also equipped with blind-spot and cross-traffic monitoring.
While innovative, we're still not convinced by EyeSight's inconsistent behavior in changing weather. Often, sensors get obstructed by rain or snow, cancelling the system's operation. Plus, Subaru's DriverFocus distraction mitigation system may be witty, but the constant beeping, reminding us to keep our eyes on the road is not just intrusive, but downright irritating.
If you're not into that kind of stuff, you'll be happy to know it's still all optional, and that Subaru has fitted an off switch to all these toys. Rest assured, underneath the fancy tech, there's still a Subaru hidden within the Forester. But if you're expecting to get that seat-of-the-pants involvement you've appreciated in past models, we regret to inform you that you'll need to turn to a WRX or a WRX STI to have it.
Share on Facebook