Porsche 718 Cayman GT4 Clubsport: Six Cylinders and 425 Horsepower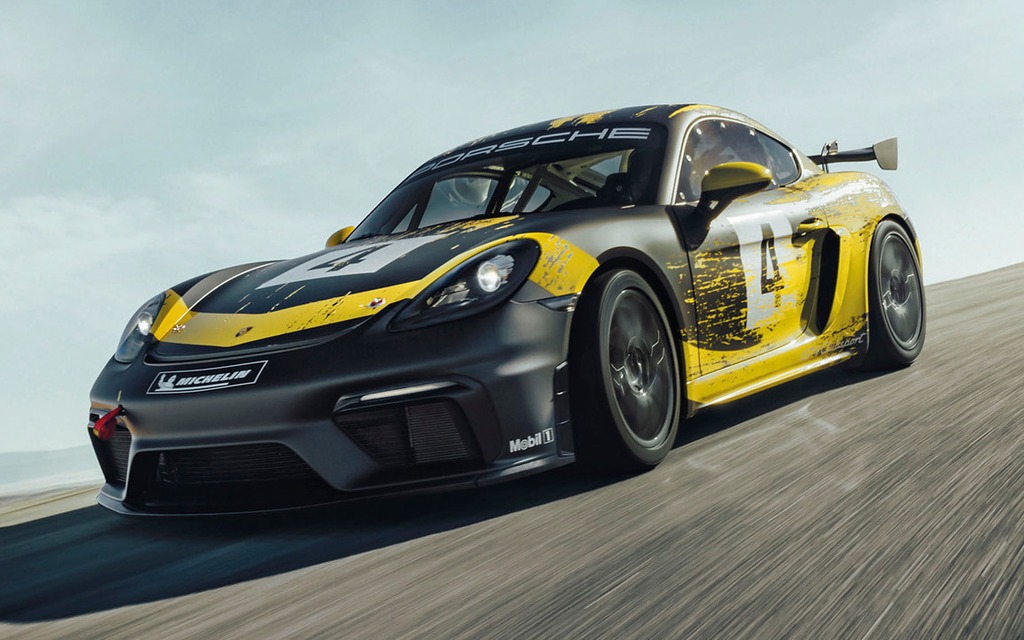 Back in 2016, Porsche released a special track version of its mid-engine sports car, the Cayman. It was called the GT4 Clubsport, and it sold fast. 425 people bought one.
Inevitably, its success forced Stuttgart to dish out a new variant of the thing. Except this one is even more intense than its predecessor.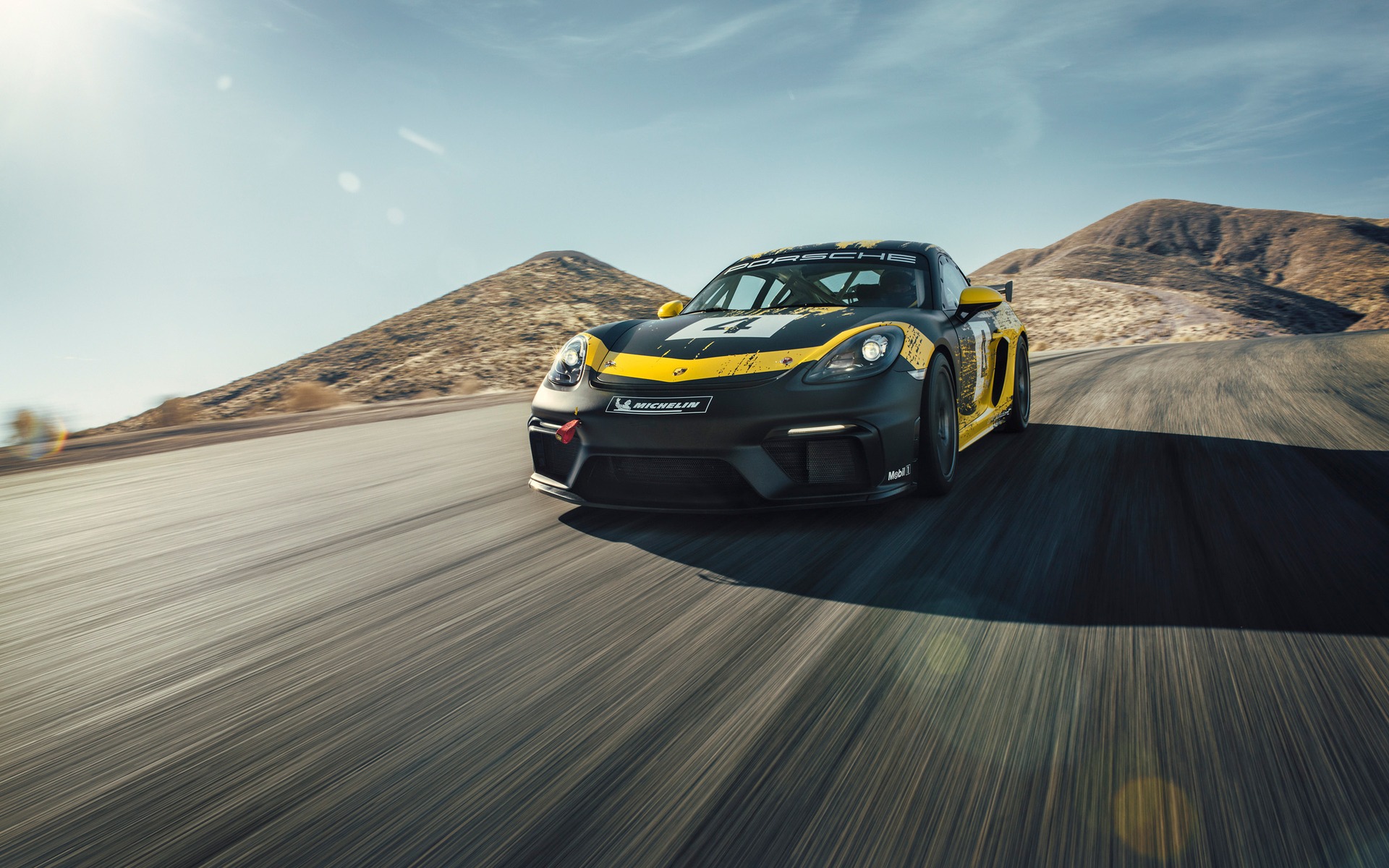 No Turbo
While Porsche is on a mission of boosting most of its engines with turbochargers, the 718 Cayman GT4 Clubsport remains faithful to the good old naturally aspirated formula. And contrary to the standard 718, which is powered by a four-cylinder engine, the Clubsport gets a good old 3.8-litre flat-six, an engine which used to sit in the 991.1, 911 Carrera GTS. It's good here for a lofty 425 horsepower, 40 more than in the old car.
All this furious might is sent straight to the rear wheels via a six-speed dual-clutch automatic gearbox or as Porsche likes to call it, PDK.
The GT4 Clubsport is aimed directly at the FIA's GT4 class of race cars. This is why its interior has been stripped of conventional commodities you'd typically find in a Porsche, or why it's been fitted with a roll cage and other race-oriented accessories, such as a gigantic natural fibre rear wing made out of flax.
Yes, flax! Porsche says such a material is significantly more sustainable than carbon fibre or fibreglass. Interesting…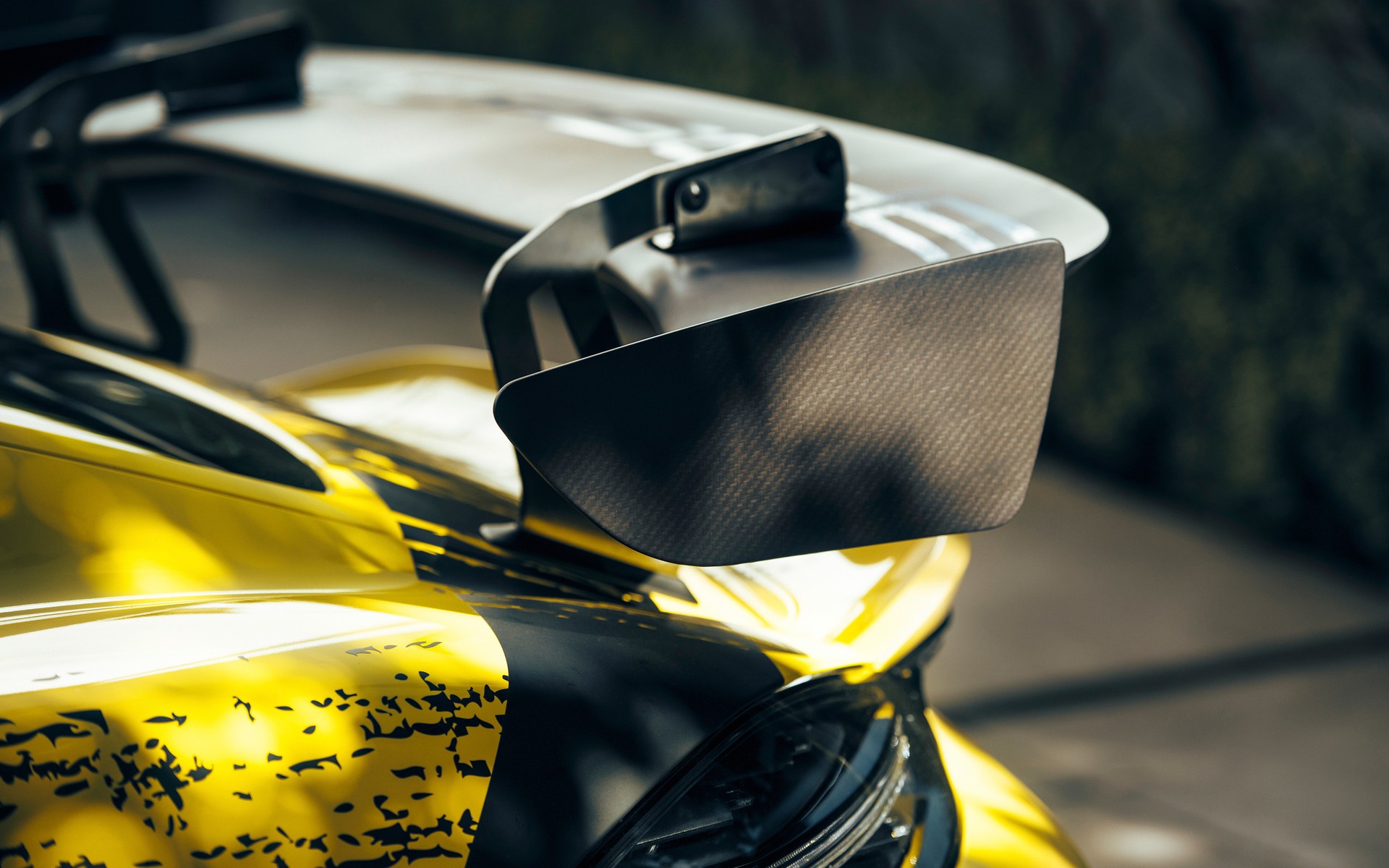 Two variations of the car will be offered, Competition and Trackday. The second is a more "toned down" version of the first, which keeps antilock brakes, an electronic stability control system as well as traction control—perfect for amateur drivers. The 718 Cayman GT4 Clubsport will run on 91 octane gas and can even be maintained at your local Porsche dealership.
As a matter of fact, the carmaker plans on using this platform for the development of a future road car of the same name. And that's very good news!
Share on Facebook