2017 Porsche 718 Cayman: We're Driving it This Week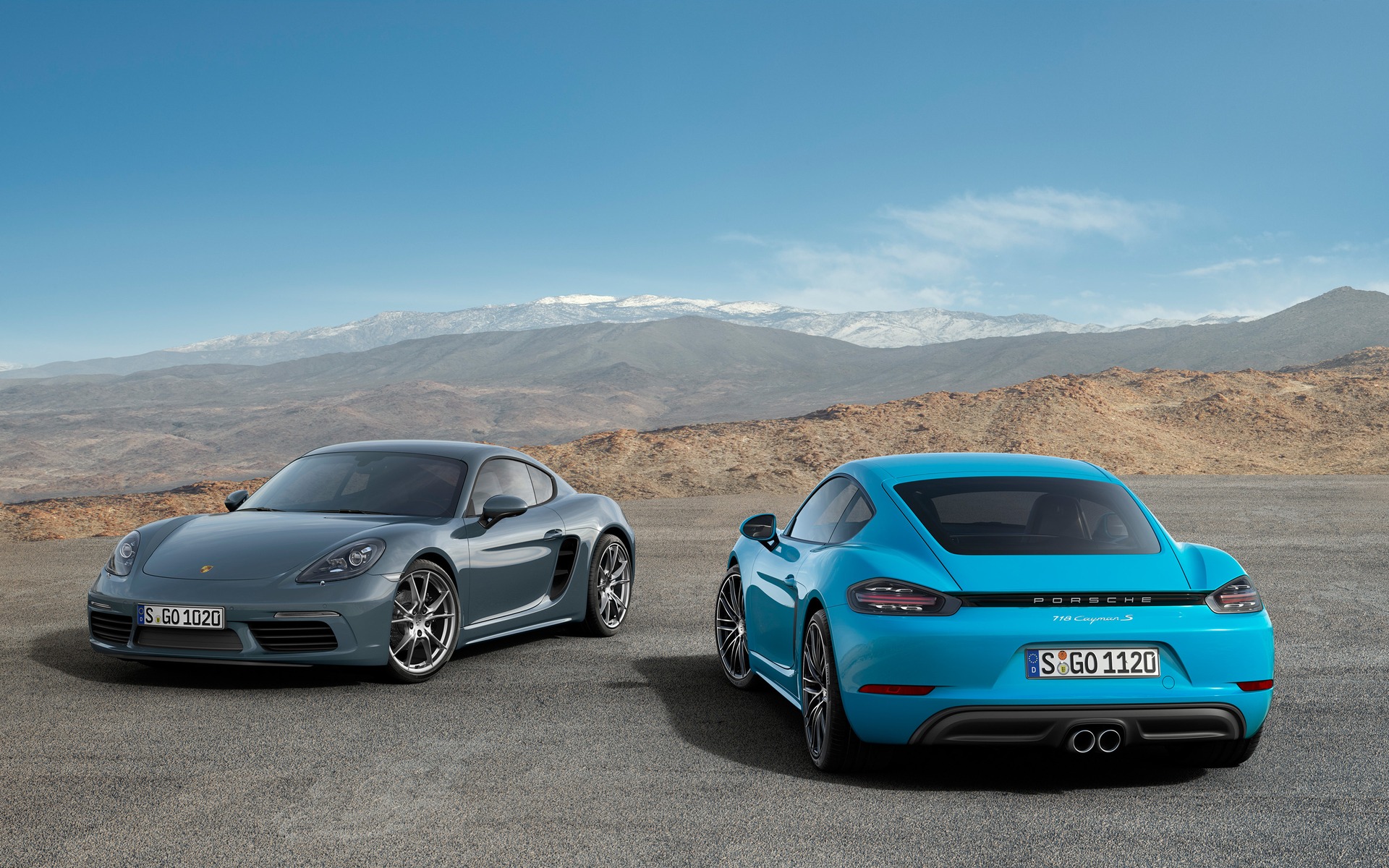 After letting us get our grubby hands on the Porsche 718 Boxster in Portugal last April, the German manufacturer is now shipping us to Sweden in order to sample its fixed-top sister. The 2017 Porsche 718 Cayman is newer than it looks, sharing only a couple of body panels with the previous-generation model, simply called the Cayman.
You probably know this by now, but the 718 Boxster and 718 Cayman introduce four-cylinder powerplants to the model range, replacing the sweet-sounding flat-sixes of yore. The base trim gets a turbo 2.0-litre mill that develops 300 horsepower, while the S variant is equipped with a 2.5-litre engine that belts out 350 hp.
The manufacturer improved the car's handling characteristics as well, which seems unreal given how balanced and agile the old Cayman was. Porsche claims "increased lateral force potential and greater cornering stability." The car's steering and braking system have been enhanced, too.
We'll also get treated to a technical briefing about the new 2017 Porsche Panamera. We'll know more about all the technology behind the second generation of the sports sedan.
Stay tuned for our complete report on the 2017 Porsche 718 Cayman as well as the down-low on the new Panamera.
Share on Facebook