2019 McLaren 720S Spider: Of Course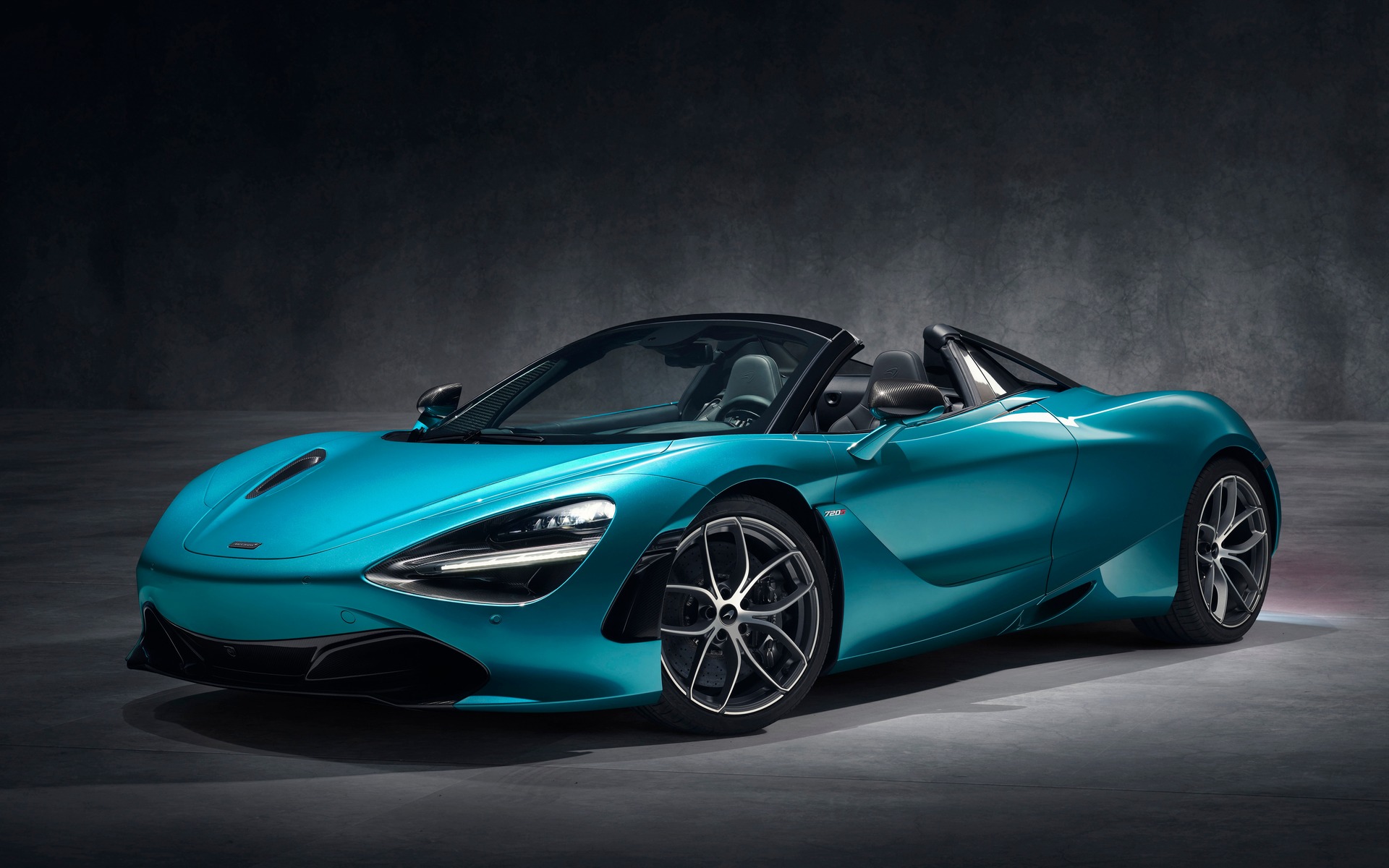 Two years after launching the 720S as part of its Super Series line, McLaren is following through with a Spider version of the supercar.
The brand claims the 720S Spider is its most accomplished convertible yet, "combining the thrill of open-air driving with unparalleled Super Series dynamic performance and sophistication." The twin-turbo, 4.0-litre V8 produces 720 metric horsepower (710 US hp) and 568 pound-feet of torque, good for 0-100 km/h blasts in 2.9 seconds—same as in the 720S coupe. Top speed is pegged at 341 km/h with the roof up, 325 with the roof lowered.
The retractable hard top and the changes it implies add only 49 kilograms (108 pounds) to the car, the Spider boasting a dry weight of 1332 kg (2936 lbs). The power top can be raised or lowered in 11 seconds, even while the car is moving at a speed of up to 50 km/h. As an option, a glazed roof panel with a carbon-fibre frame includes electrochromic glass that can be switched from transparent to tinted by the touch of a button. The droptop 720S uses a carbon-fibre structure called Monocage II-S, which differs from the coupe's by the lack of a central "spine" that stretches over the cockpit. However, the car needed no additional strengthening.
Base, Performance and Luxury variants are available with the Spider, as is the case with the coupe, and two new colours—Belize Blue and Aztec Gold—have been added as well. Deliveries of the 2019 McLaren 720S Spider will begin in March, and the car should retail from about $400,000 in Canada.
Share on Facebook