2018 McLaren 720S: Super Series Take Two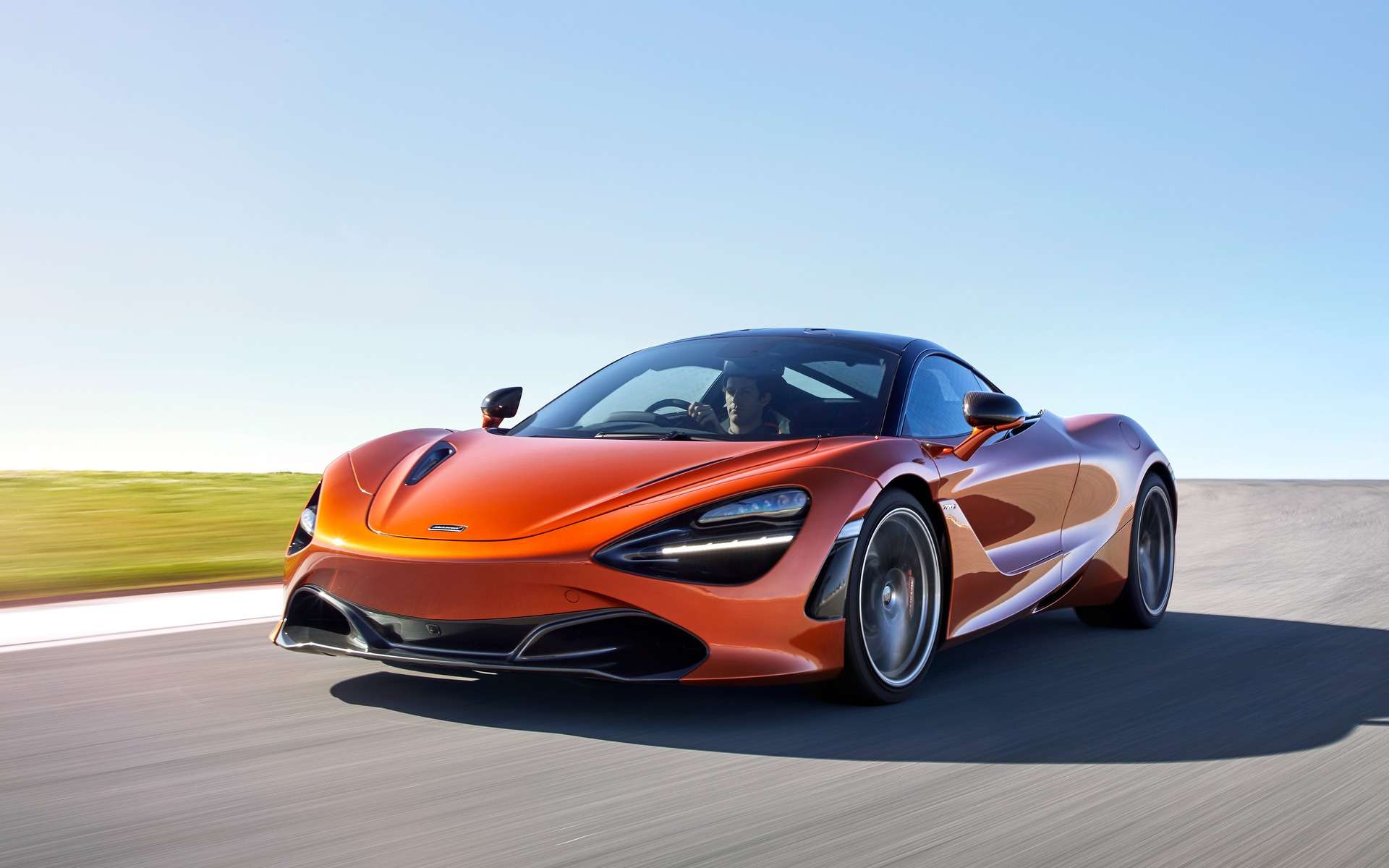 Unveiled at the Geneva Auto Show, the McLaren 720S will replace the 650S in the English manufacturer's product lineup. Introduced in 2014, the 650S was more or less an evolution of the MP4-12C launched back in 2011.
According to McLaren, the 720S heralds a new styling language, especially up front where boomerang-shaped LEDs are replaced by straight lines. The car boasts a narrow greenhouse wrapped in a black roof, while the rear end still bears a family resemblance to the other models in the brand's portfolio.
The 2018 McLaren 720S benefits from a new mid-mounted, twin-turbo, 4.0-litre V8 that develops 720 metric horsepower (710 U.S. hp) and 568 pound-feet of torque. It's connected to a seven-speed, dual-clutch transmission, and an evolution of the 650S' 3.8-litre engine, but with 41% new parts. According to the automaker, the car can accelerate from 0 to 100 km/h in 2.9 seconds, 0 to 200 km/h in 7.8, and top speed is pegged at 341 km/h. The rear-drive supercar gets a new suspension and a new generation of the Proactive Chassis Control dynamic setup.
Obviously, the 720S is said to be faster than the 650S, while handling is enhanced as well. It's also equipped with a more spacious cockpit and more modern technologies. As is the case with other McLaren models, carbon fibre and aluminum were used to build the car's structure. Inside, the leather upholstery and aluminum trim are also detailed by hand.
The 2018 McLaren 720S will be on sale in Canada this June, and its price will start at $312,500.
Share on Facebook