2019 Hyundai Veloster N: We're Driving it This Week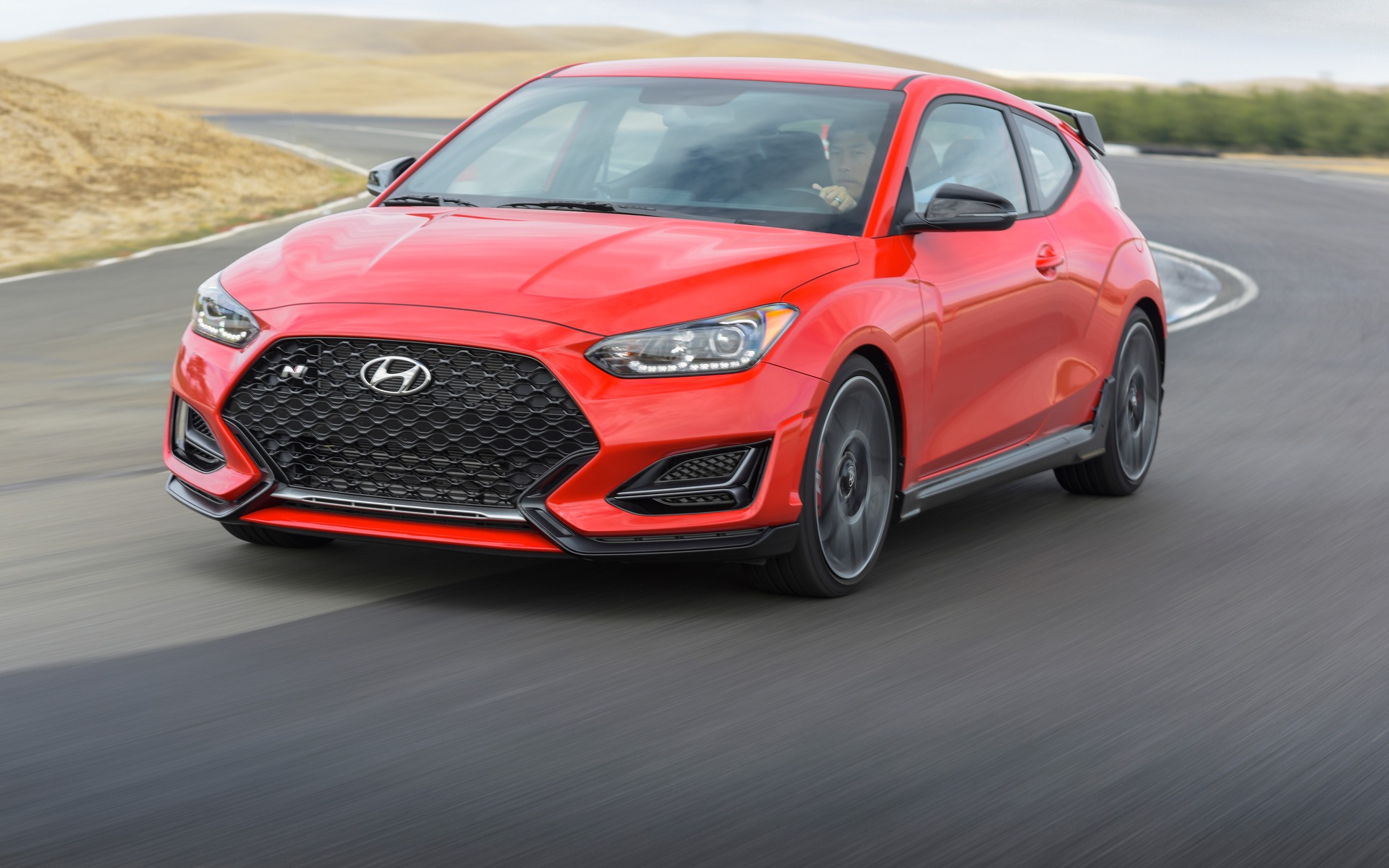 The Car Guide is heading to southern California in order to get our grubby hands on the Veloster N, Hyundai's first high-performance vehicle earmarked for North America.
The 2019 Hyundai Veloster N is equipped with a turbocharged, 2.0-litre four-cylinder engine that manages to spit out 250 horsepower and 260 pound-feet of torque, but a performance package raises the pony count to 275. All that muscle is sent to the pavement through a six-speed manual transmission and the car's two front wheels.
We're anxious to see what kind of beast the Veloster N will be, as such an output in a front-drive car is the perfect recipe for torque steer. The manufacturer says the N's "electronically controlled, torque-vectoring N Corner-Carving Limited-slip Differential" will save the day. Then again, we had the same apprehensions before driving the 306-hp Honda Civic Type R, and were pleasantly surprised.
The Veloster N will rival the Volkswagen Golf GTI and Golf R, the Subaru WRX and WRX STI as well as the aforementioned Civic. And while we're at it, the Subaru BRZ, the Toyota 86 and the Nissan 370Z, which all hover in the same price range.
The N variant sets itself apart from the base and Turbo versions of the Hyundai Veloster with a more aggressive looking front fascia, side skirts, exclusive 18-inch alloy wheels, a racier rear bumper diffuser and a bigger rear spoiler. The performance package adds 19-inch wheels and bigger brakes, among other goodies.
We'll get the opportunity to drive the hot-rod Veloster at Thunderhill Raceway, located in the Sacramento Valley. We're obviously looking forward to that too. Stay tuned!
Share on Facebook