Ferrari Unveils the Very Exclusive Monza SP1 and Monza SP2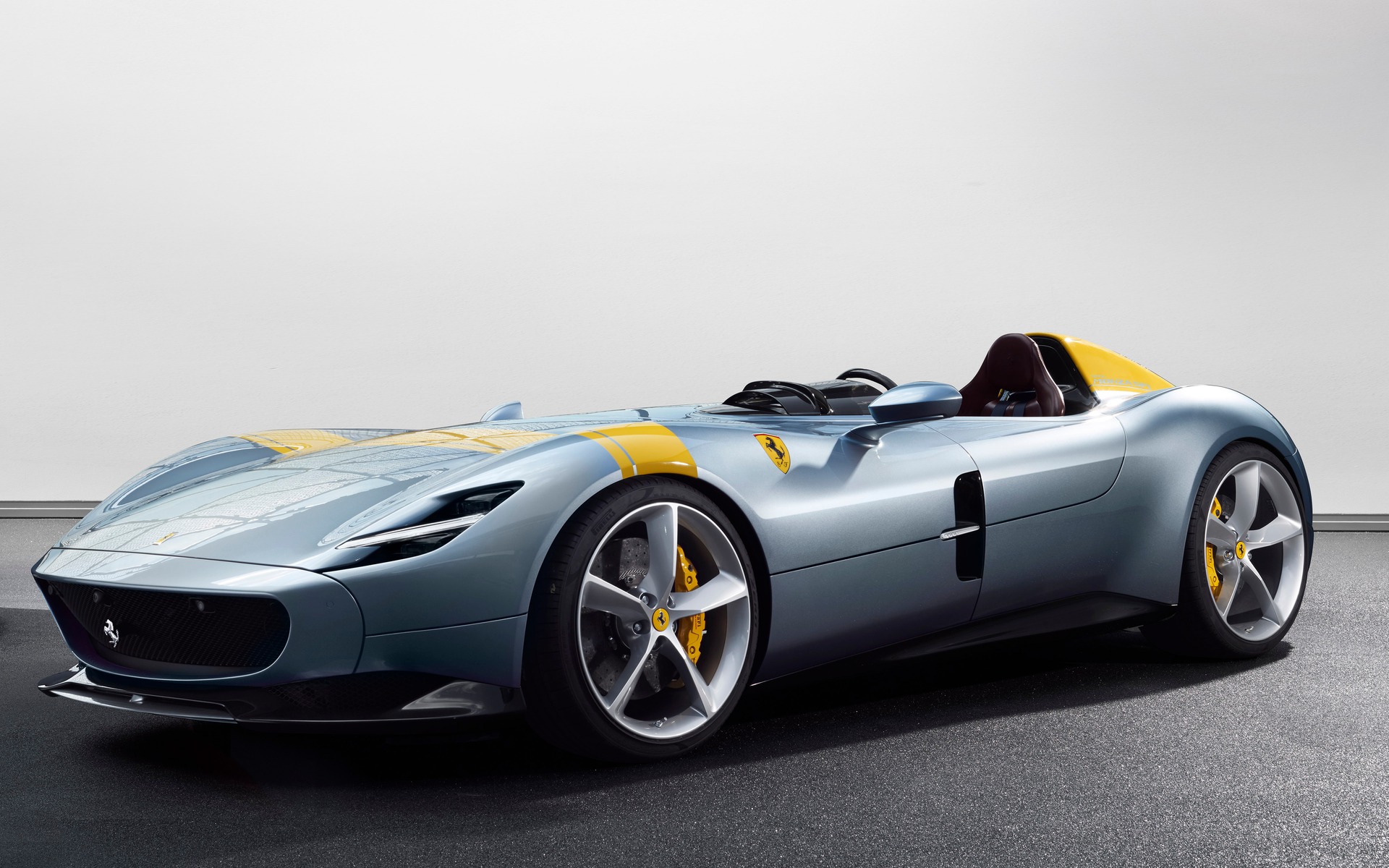 The famous Italian carmaker unveiled a new concept of vehicles that will not only pay tribute to past models, but that will also represent the ultimate collectable cars for loyal customers.
This new series of cars is called Icona, which obviously means icon, and the two first models of this series were presented this week in Maranello. They are named Monza SP1 and Monza SP2, and they're inspired by Ferrari's "barchetta" race cars of the 50s, notably the 1948 166 MM, the 1954 750 Monza and the 1956 850 Monza. By the way, barchetta or "little boat" is a term used by Italian automakers to define their small, two-seat sports cars with a convertible top, or no top at all.
The 166 MM was equipped with a 2.0-litre V12 engine, while the 750 and 860 boasted four-cylinder engines with respective displacements of 3.0 and 3.4 litres. In the case of the SP1 and SP2, Ferrari has chosen their naturally aspirated, 6.5-litre V12 that develops a mere 810 metric horsepower and 530 pound-feet of torque. Both cars are said to accelerate from 0 to 100 km/h in 2.9 seconds. Or if we prefer, 0 to 200 km/h in 7.9 seconds.
The SP1 is equipped with only one seat, while the SP2 has two. Ferrari promises a driving experience only an F1 race car can deliver. Both Icona models use carbon fibre in their construction to reduce weight—1500 kilograms for the SP1, 1520 kilograms for the SP2—and are devoid of a roof and a windshield.
With the collaboration of luxury brands Loro Piana and Berluti, Ferrari designed some accessories and apparel to match the two sports cars, including a racing suit, a helmet and gloves, a scarf, a jersey and racing shoes.
How much will the Ferrari Monza SP1 and Ferrari Monza SP2 cost? That's a detail the automaker hasn't talked about, but we're expecting a ridiculously high price, which should make rich car collectors particularly happy.
Share on Facebook