Ferrari SP3JC: The Brand's Most Recent Project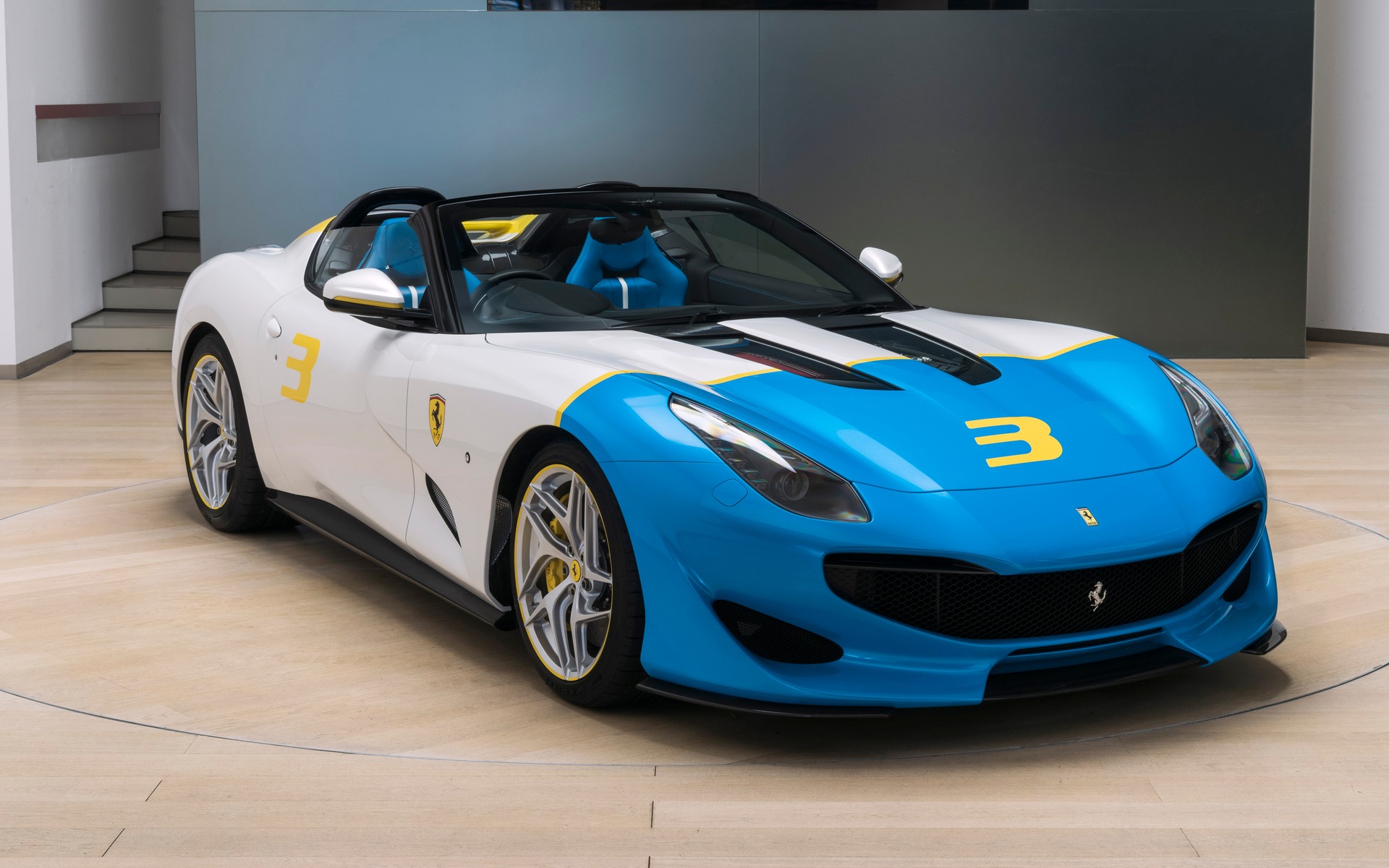 Last month, the Italian automaker published a few pictures of its latest creation, a one-off car commissioned by a loyal customer. The Ferrari SP3JC is said to represent "the maximum expression of open-air motoring, harking back to Ferrari's epic V12-engined spiders of the 1950s and '60s."
More than two years of work were necessary to conceive the SP3JC, along with the client's input. It uses the F12tdf's platform and powertrain, which includes a naturally aspirated, 6.3-litre V12 that develops 780 metric horsepower. The bodywork, though unmistakably Ferrari, is unique.
The car also boasts a look that reflects the customer's passion for Art Pop, with an Azzurro Met blue nose and Giallo Modena gold accenting over a Blanco Italia white paint job. There are also glass inserts incorporated in the hood to admire the engine.
The cockpit is equipped with seats covered in blue leather with white inserts, while blue leather and stitching highlight the rest of the interior furnishings.
Obviously, the Ferrari SP3JC doesn't have a price tag, as it's a one-off car. At least, we'll never know how much the happy owner paid for this bespoke sports car.
Share on Facebook