Alfa Romeo in 2019: Looks Matter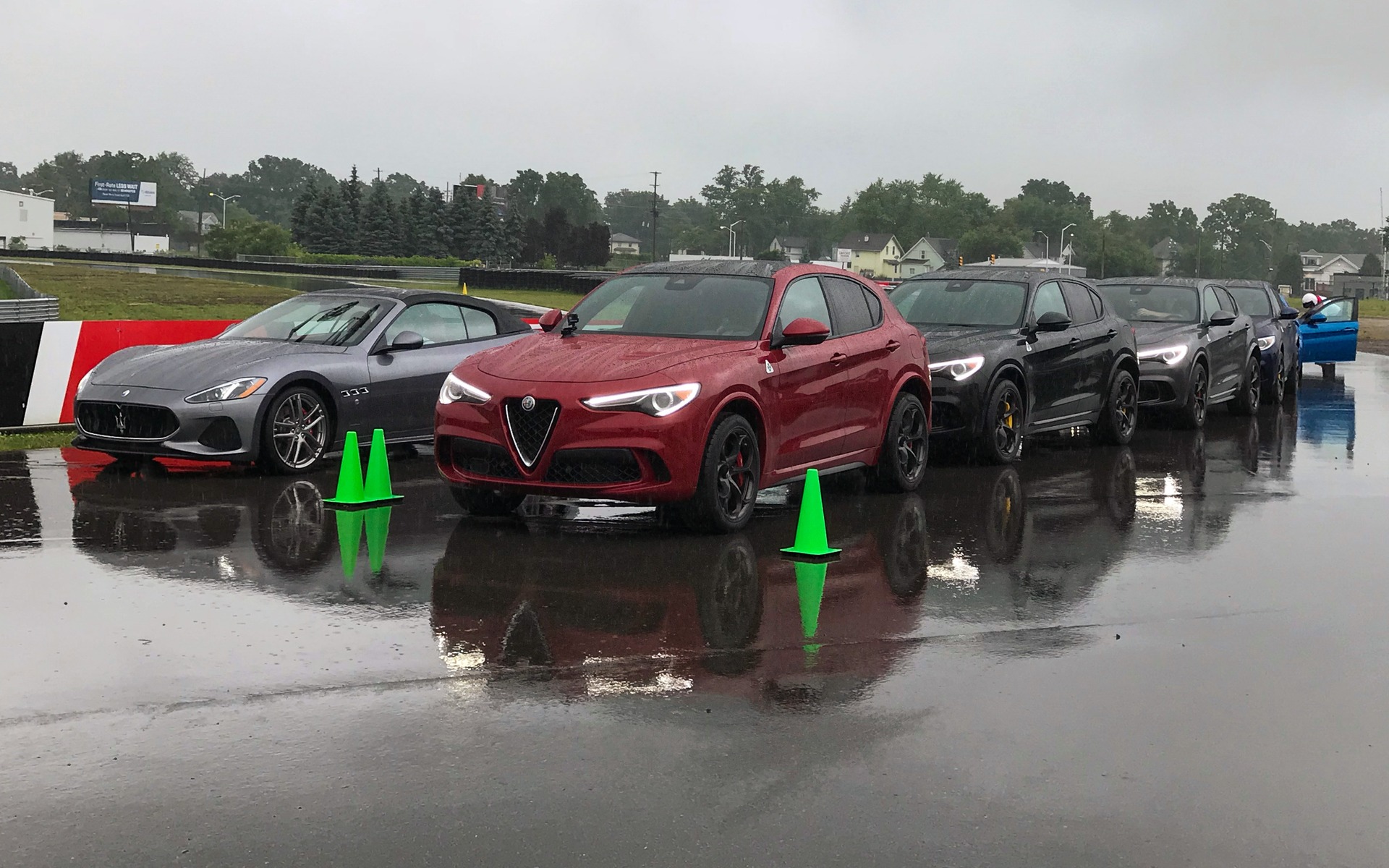 PONTIAC, Michigan – Fiat Chrysler Automobiles (FCA) invited more than 200 automobile columnists, bloggers and journalists to M1 Concourse, located 30 minutes northwest of Detroit, for a combined introduction to the new Alfa Romeo and Maserati products.
The choice of location makes perfect sense when you consider that Tim Kuniskis, who has been heading the century-old Italian brands since February, lives nearby. What's more surprising is that the 51-year old American's previous claim to fame was presiding over the launch of the Charger and Challenger Hellcat when he was the boss at Dodge. The stark contrast confirms that FCA definitely walks to its own beat.
A month earlier, Kuniskis announced that Alfa Romeo was going to launch two performance SUVs and several hybrids by 2022. Fans were delighted to note that the Turin-based manufacturer is also going to offer a 600-horsepower GTV coupe with all-wheel drive. Even better, the brand is planning a new 8C with a carbon fibre body and mid-mounted engine. It should reach 100 km/h in less than three seconds thanks to an electric motor that moves the front wheels and brings the combined power up to 700 horsepower.
Black is the new chrome
That sums up the exciting news at Alfa Romeo. In general, the line-up is undergoing some minor, mainly cosmetic touch-ups for 2019. The Stelvio SUVs and Giulia sedans, which share the excellent Giorgio architecture, are offered in Nero Edizione (black edition) with a shiny black grille, mirror covers, side window contouring, exhaust tips and alloy wheels.
Tick another option to get the front grille, wing mirror housings and rocker panel mouldings in carbon fibre on the Giulia Ti Sport or Quadrifoglio. The latter also gets anodized brake callipers that are standard on the Stelvio of the same name and optional on the others. All SUVs in the family are now compatible, factory standard, with Apple CarPlay and Android Auto.
We really like the Ti Sport versions of the Giulia and Stelvio with the 2.0-litre turbo engine and eight-point power adjustable front seats (including cushion and seat angle). All Giulias can be delivered with heated rear seats.
The persistent pioneer
The 4C—a pure sports car with a mid-mounted engine and carbon fibre body—is now solely available in the vaguely convertible Spider version. Cruise control, sensors and rear camera now come standard. The sport suspension, carbon mirror covers and microfibre-rimmed steering wheel that previously made up the Track Package are now separate options.
Since the Alfas feature no mechanical changes and I have already test driven all of them, I decided to drive the only vehicle I hadn't tested on a track to date: ironically, the Giulia Quadrifoglio. With 505 horsepower and the impressive torque of its 2.9-litre twin-turbo engine, this rear-wheel drive Giulia was a joy to drive, even in the middle of a thunderstorm on a circuit riddled with puddles. The vehicle's perfectly balanced weight, incisive steering and finely adjusted suspension were to thank for this. So much fun and not enough laps.
Let's hope that Alfa Romeo finally decides to dedicate as much effort, inspiration and talent to making its creations as reliable as they are beautiful and dynamic.
Share on Facebook