Alfa Romeo Launches Quadrifoglio NRING Limited Editions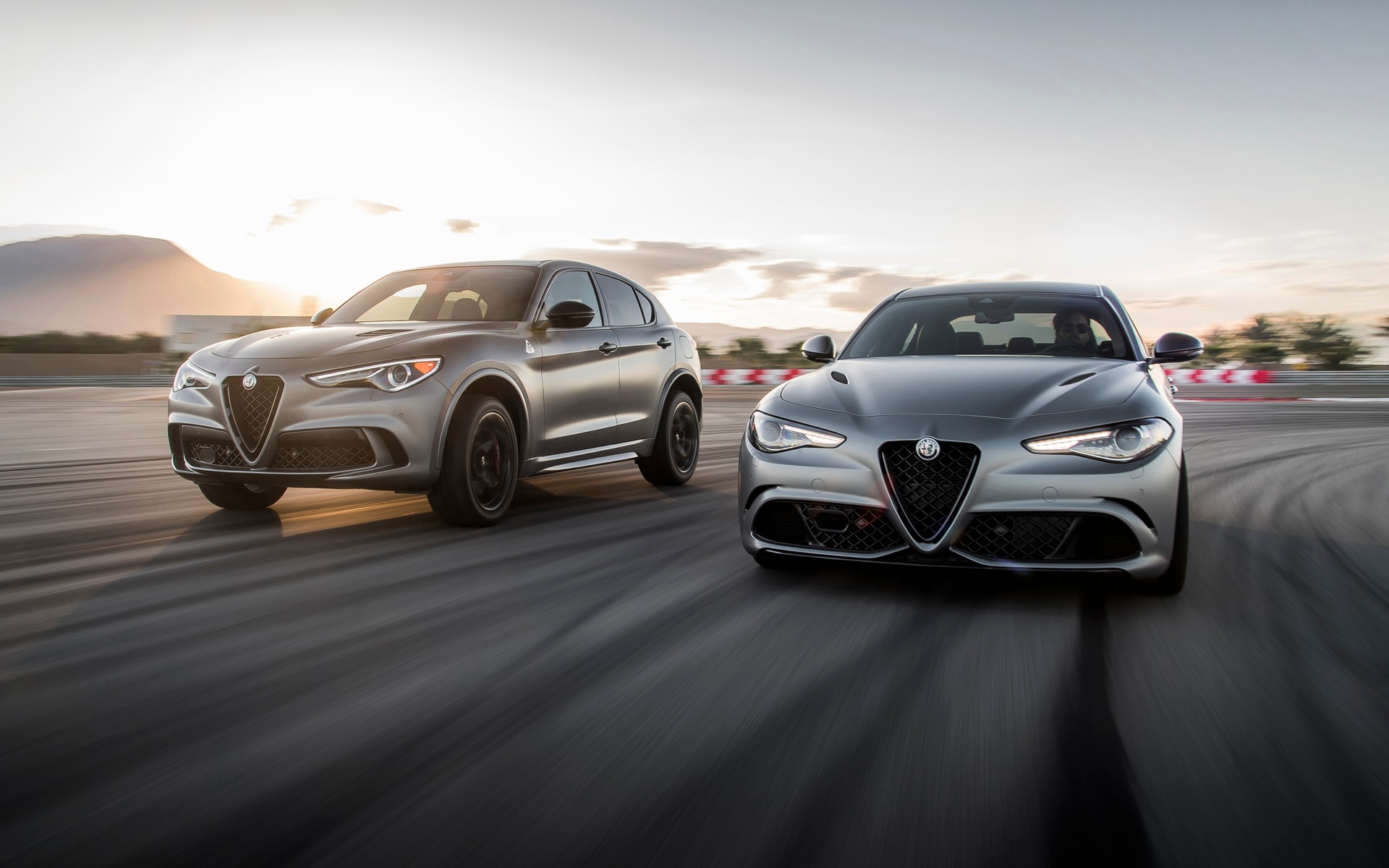 Honouring the Italian brand's century-old racing success and its unique connection to the famous Nürburgring in Germany, the new limited-edition 2019 Alfa Romeo Giulia and Stelvio Quadrifoglio NRING models were unveiled today at the New York Auto Show.
Remember, the world-renowned race track nicknamed the "Green Hell" is where the Giulia Quadrifoglio posted a 7:32 lap time, a record for five-passenger production cars. Meanwhile, the Stelvio Quadrifoglio's lap time of 7:51.7 made it the fastest production SUV sold in North America.
"Alfa Romeo has always been something truly special in the automotive world, whether on the race circuit or the open road," said Tim Kuniskis, Head of Alfa Romeo. "Today, we honour not only what Alfa Romeo represents to the automotive community, but what it stands for as a storied brand with historic racing victories and record-setting laps at the Nürburgring. Enthusiasts in North America can now experience that tradition firsthand with these special, limited-edition Quadrifoglio NRING vehicles."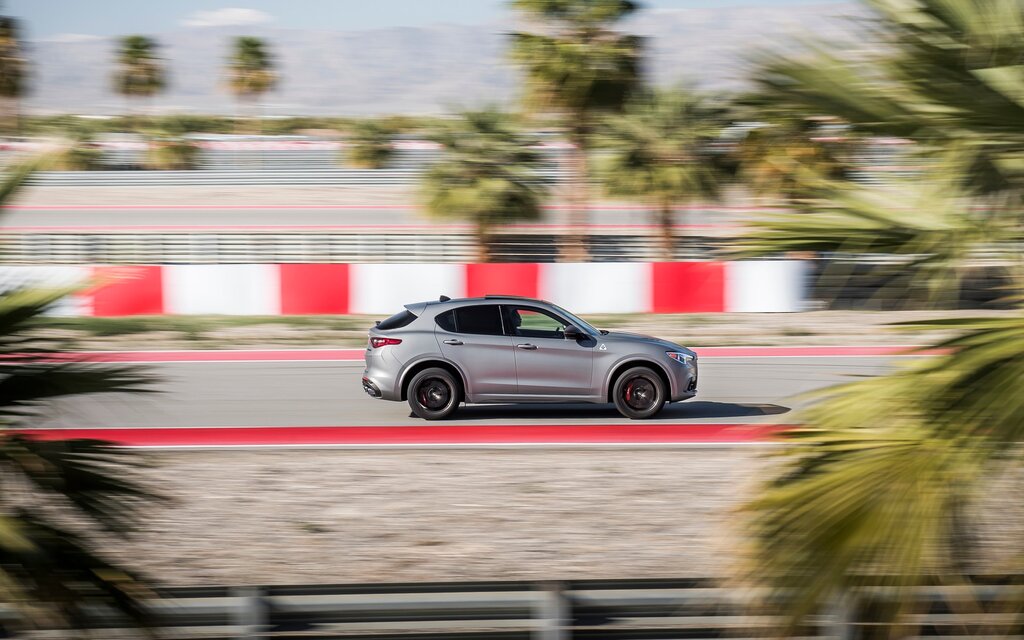 The limited-edition NRING models stand out with a Circuito Grey matte paint colour, carbon fibre mirror caps and "V" scudetto front grille, red brake calipers with White Alfa Romeo script and dark 19-inch (Giulia) or 20-inch (Stelvio) five-hole aluminum wheels. The sedan features an exposed carbon fibre roof, while the SUV comes with a dual-pane sunroof and carbon fibre side sills.
Inside, beyond the serialized number inlay on the passenger console that validates the limited nature of these models, you'll find a carbon fibre steering wheel and red/black leather surfaces with red stitching. The Giulia Quadrifoglio NRING adds illuminated carbon fibre side sills and optional Sparco carbon fibre racing seats.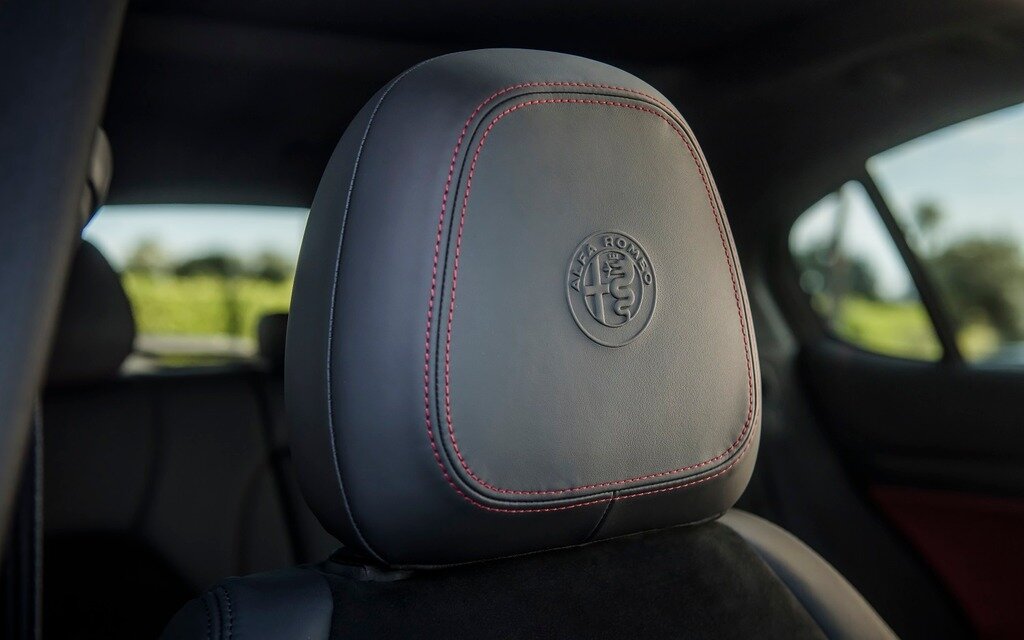 A couple of tweaks under the hood would have been nice, too, but that's not the case. The twin-turbocharged 2.9-litre V6 engine still cranks out 505 horsepower; in the Stelvio Quadrifoglio, it takes just 3.6 seconds to accelerate from 0-96 km/h (60 mph)—similar to the Lamborghini Urus.
The Quadrifoglio NRING models will go on sale near the end of spring, but you better hurry: Only 110 units will be available in North America, including five of each for Canada. Pricing has not been announced yet.
Share on Facebook