2019 Genesis G70: Road and Track this Week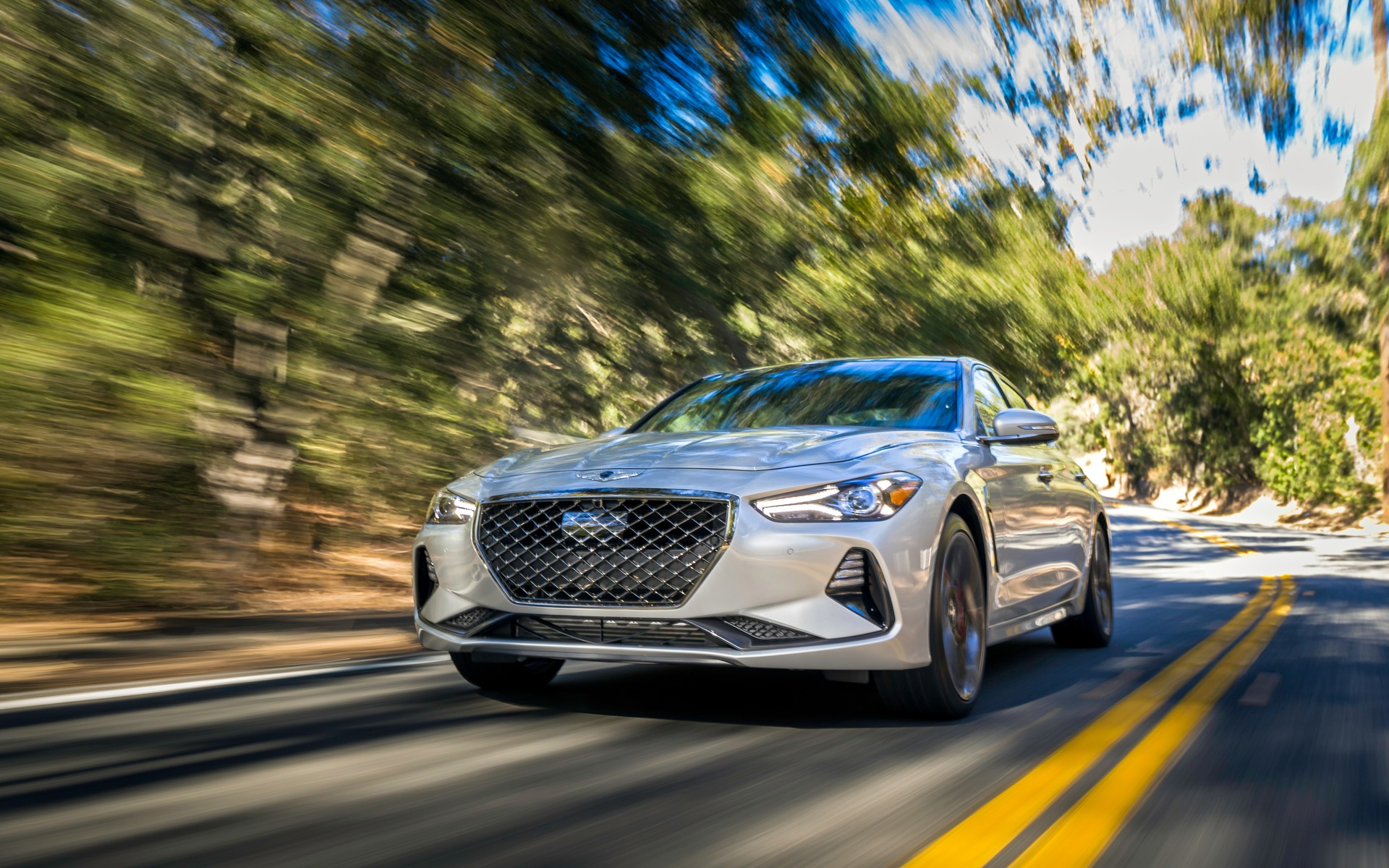 The G70 is the luxury brand's new compact sedan, and its answer to the well-established players in the segment such as the Audi A4, the BMW 3 Series, the Cadillac ATS, the Infiniti Q50, the Lexus IS and the Mercedes-Benz C-Class. Its price ranges from $42,000 to $57,500.
It shares its architecture and many components with the Kia Stinger, which hit the market a few months ago. Obviously, there are many differences between the two, including their body styles. While the Stinger is a five-door fastback, the 2019 Genesis G70 is a conventional sedan with a separate trunk. The company flaunts its luxuriousness, of course, but also its sweet driving dynamics.
So, we're heading up to Mont Tremblant this week in order to hit the road aboard the G70, but we'll also get some track time, too. Under his hood, we get either a 252-horsepower, turbocharged four cylinder or a 365-horsepower, twin-turbo V6. Manual and automatic transmissions are available, as are rear-wheel and all-wheel drivetrains, plenty of comfort and convenience features and an elaborated infotainment system. The company is giving everything they got to help the little sedan stand out. And it has its work cut out for it.
Stay tuned for our report on the 2019 Genesis G70.
Share on Facebook