2019 Lexus ES: Worldwide Reveal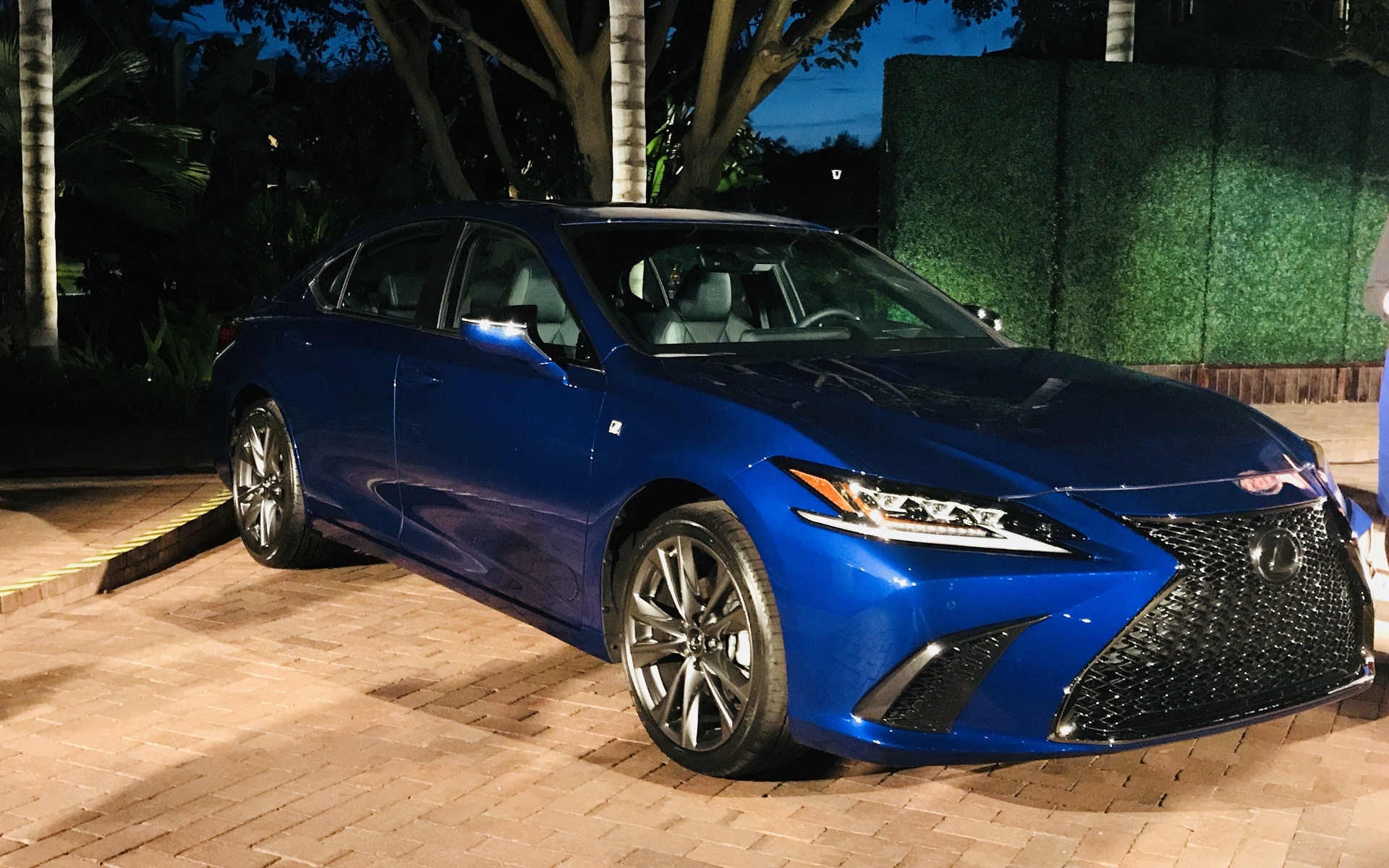 LOS ANGELES, California – As part of an event taking place simultaneously in Los Angeles and Beijing, Lexus unveiled the seventh generation of its ES midsize sedan.
The new and fully overhauled 2019 Lexus ES should help Toyota's luxury brand better mirror what the competition is offering and, most importantly, maintain its favourable position in key markets like China. Lexus hopes that adding an F SPORT version will attract buyers looking for a model with a more dynamic look, which is one of the keys to success in this category.
A very sexy F SPORT
Style-wise, the 2019 Lexus ES borrows design cues initially used on the LC coupe and transplanted on the LS sedan. According to head designer Yasuo Kajino, its style is "provocative." And that's not a bad thing for a sedan that didn't really evoke much of anything in the past. This new generation is much more stylish than in the past, especially the F SPORT version which is equipped with a rear spoiler and 19-inch rims. All versions have the wide spindle grille in front—a feature shared by all new Lexus models—and the pattern on the F SPORT seems the nicest.
It owes its more generous dimensions to a brand-new architecture known as GA-K. In this segment, space is of utmost importance to buyers, so the car is 65 mm longer and 45 mm wider than the last generation. The wheels have also been pushed out as far as possible, enhancing the wheelbase by 50 mm, which modifies the proportions and makes the style more dynamic. The effect is reinforced by the fact that its roofline has been reduced by five millimetres.
More powerful
The ES 350 will come standard with a 3.5-litre six-cylinder engine developing 302 horsepower and 267 lb.-ft. of torque. This represents a very significant increase (+34 horsepower, +19 lb.-ft.) compared to the old V6. Power will again be transmitted to the front wheels, but this time via a brand new eight-speed automatic gearbox. There's still no all-wheel drive offered, which puts it at a disadvantage relative to several rivals.
The hybrid ES 300h is back and benefits from the fourth generation of the Toyota hybrid system. It's made up of a 2.5-litre four-cylinder gasoline engine paired with a more compact and dynamic electric motor. Total combined horsepower is 215, and the ES' performance is enhanced by the electric motor's torque. Fuel consumption is estimated at about 5.3 L/100 km, but, unfortunately, the ES 300h is not a plug-in hybrid.
As for the rest, Lexus is promising a more thrilling car that is also more comfortable—that's its forte—and quieter on the road. Of course, comfort for rear-seat passengers is a priority and we believe that the ES will win over fans of executive-style vehicles. The model's increased dimensions will mean more legroom in the back in particular.
Look for the brand-new 2019 Lexus ES to arrive in the fall of 2018. Pricing will be announced at a later date.
Share on Facebook