2019 Mazda CX-3 on Display in New York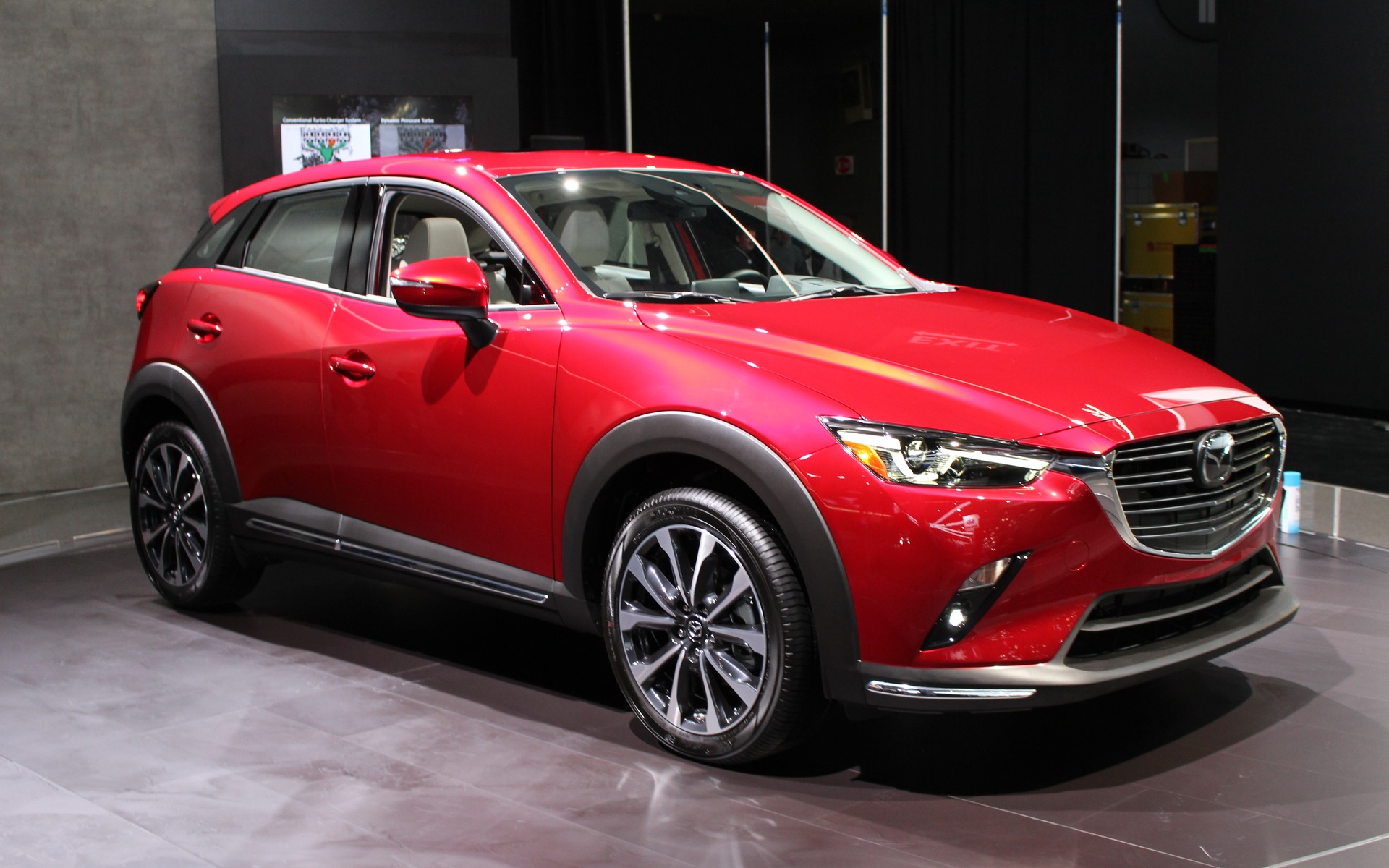 NEW YORK CITY – Mazda's subcompact SUV has been a popular choice in Canada since it hit the market for the 2016 model year. However, in its segment, it currently ranks fourth in sales for the 2018 calendar year, behind the Nissan Qashqai, the Honda HR-V and the Subaru Crosstrek.
Mazda unveiled a refreshed CX-3 at the New York Auto Show, and it brings an updated interior design, a more responsive powertrain and a revised equipment list. On the outside, changes are subtle, limited to redesigned LED taillights, a new 18-inch alloy wheel design and the addition of Mazda's signature Soul Red Crystal paint.
The 2019 Mazda CX-3 will yet again be available in GX, GS and GT trim levels. The SUV's 2.0-litre four-cylinder engine has been revised for smoother operation, more torque across its rev range as well as better fuel economy. It now develops 148 horsepower, up by two, and 146 pound-feet of torque, unchanged. The brand's G-Vectoring Control software is now included, while the CX-3's power steering and suspension have been recalibrated.
In order to reduce cabin noise, Mazda has resorted to thicker door panels, thicker rear window glass and improved door seals. The front seats have been redesigned, as are the centre console and armrests. The CX-3 is now equipped with an electronic parking brake, which frees up some space and allows for repositioning of the cupholders. The cabin also benefits from some trim enhancements, and the GT variant now gets full leather upholstery. The rear bench seat becomes more functional with the addition of a fold-down armrest with cupholders.
Pricing hasn't been announced yet, but the 2019 Mazda CX-3 should be on sale this spring.
Mazda also presented the Kai Concept and its SKYACTIV-X engine technology, both of which will serve as a basis for the next-generation Mazda3.
Share on Facebook