Mazda Kai Concept: The Next Mazda3 Sport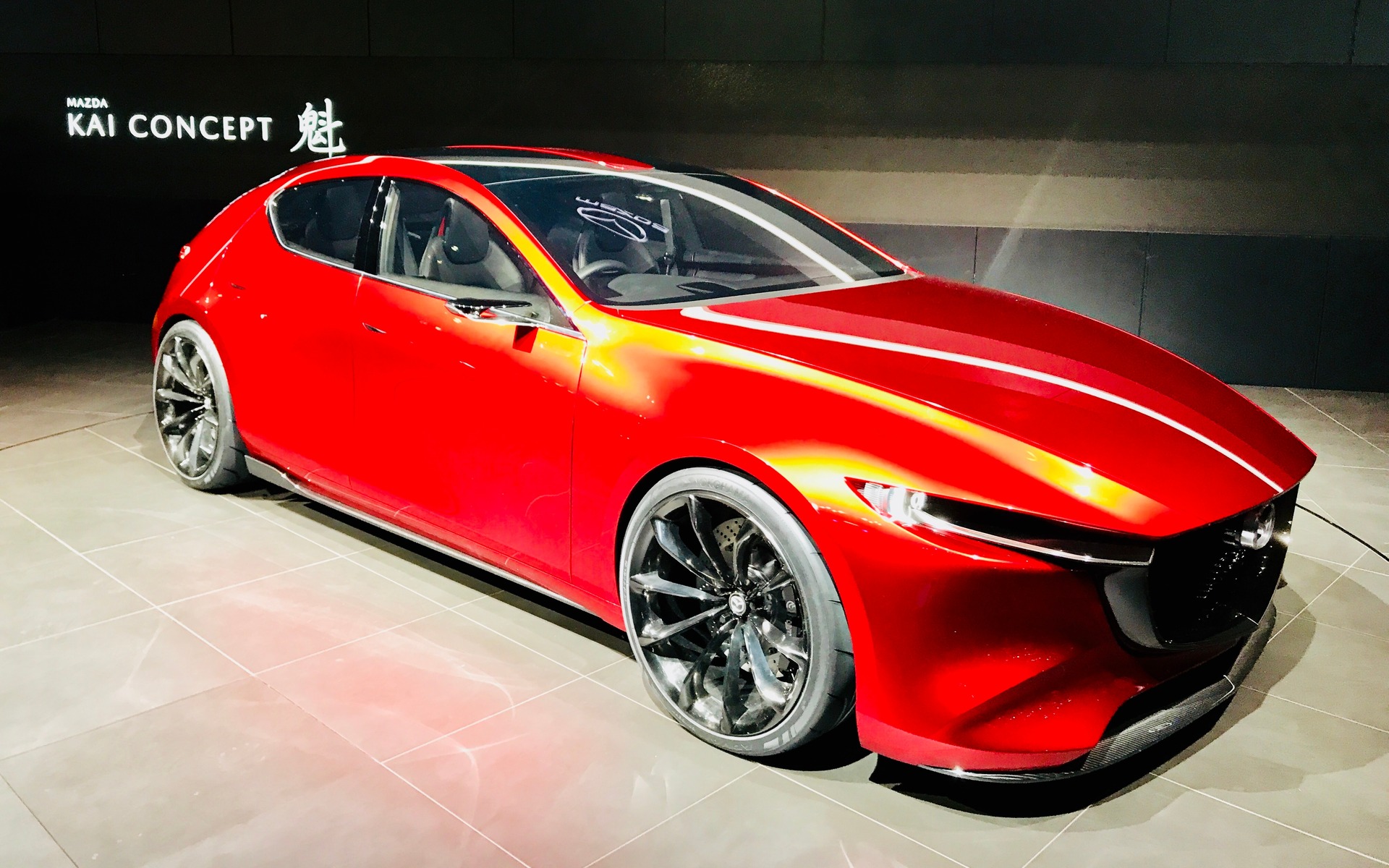 The Mazda Kai Concept was revealed at the 2017 Tokyo Motor Show and this small hatchback gives us a good indication of the look of future production models from the Japanese automaker. The Kai Concept is powered by the new SKYACTIV-X engine, which is set to become the world's first commercial gasoline engine to use compression ignition and introduces an innovative combustion method called Spark Controlled Compression Ignition (SPCCI). We drove a modified Mazda3 Sport powered by the SKYACTIV-X engine a few weeks ago in Frankfurt, Germany and you can find full technical details on this new engine on The Car Guide.
The name Kai means "the pioneer." This name was chosen because the Kai Concept is expected to set the stage for the next generation of Mazda's small cars. From a design perspective, the Kai Concept adheres to a "less is more" philosophy and presents itself as a strong and solid mass that embodies ideal hatchback proportions, according to Mazda's design team. The bold and subtly detailed light panels create finely controlled transitions between light and shadow, while the three-dimensional features of the front of the vehicle are characteristic of the brand's Kodo design.
As with the Mazda Vision Coupe, the interior design of the Kai Concept is meant to establish a connection between the driver and the car with a "less is more'" philosophy that further refines Mazda's concept of Jinba-ittai, literally meaning "horse and rider as one."
The instrument panel, door trim and centre console are designed to leave open spaces between them and intersect in a manner that instils a feeling of longitudinal direction and speed that runs throughout the cabin. Every aspect of the cockpit design features horizontal symmetry, and the three-metre cluster and ventilation louvers have been placed directly in front of the driver. Bright red accents are placed on the door trim and floor console to help express the active and fun-to-drive attributes of a hatchback.
The Kai Concept is a front-engine and front-wheel-drive hatchback that seats four people and rides on a wheelbase of 2750 millimetres. Exterior dimensions are 4420 mm in length, 1855 mm in width and 1375 mm in height. The Kai Concept rides on 20-inch wheels fitted with 245/35R20 tires.
Share on Facebook