Fisker EMotion: Sublime!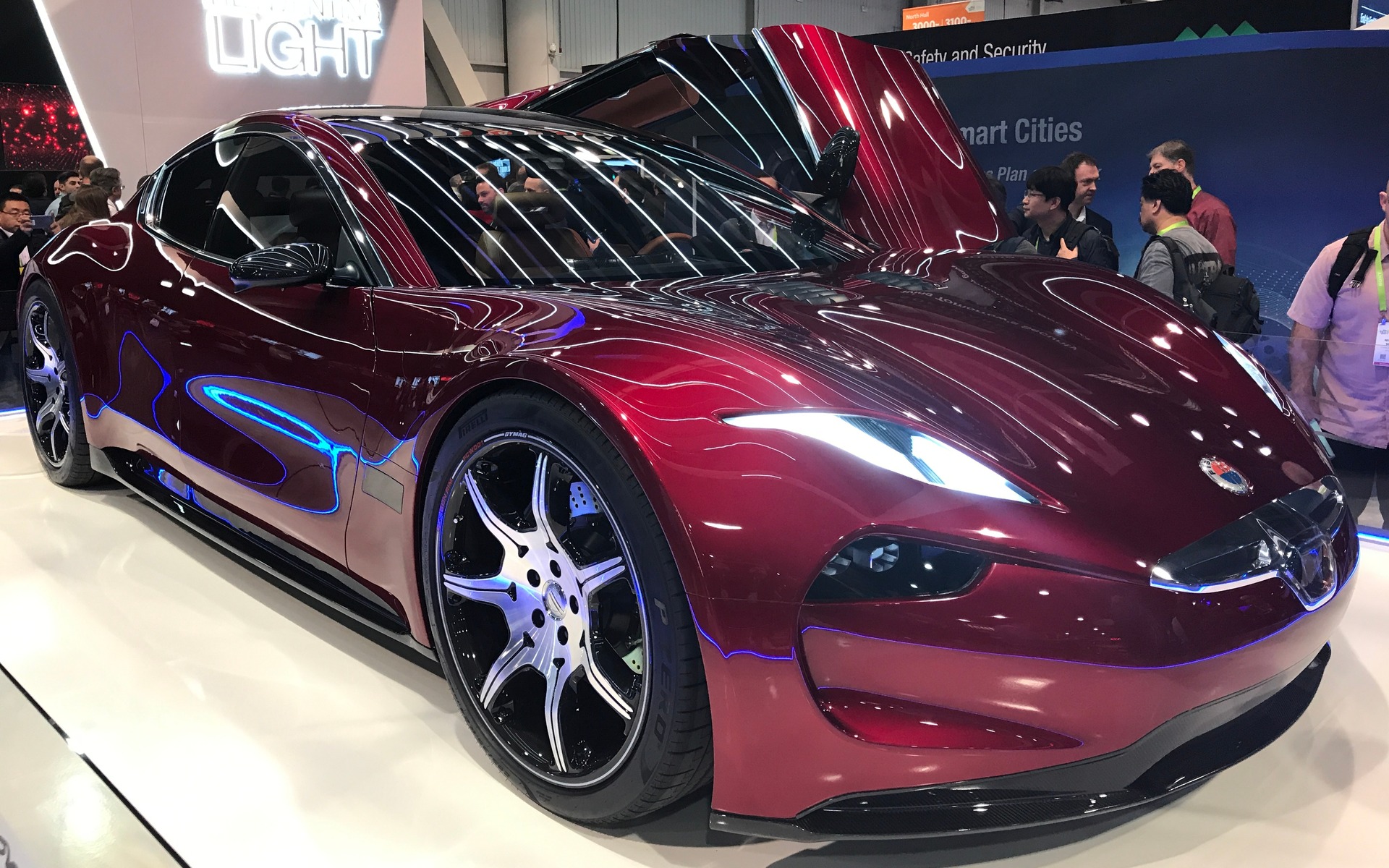 Fisker has risen from its ashes and makes a noticeable return to the electrified luxury-car market. During the 2018 edition of the Consumer Electronics Show, The Car Guide had the opportunity to admire the Fisker EMotion, a new four-passenger luxury sedan (a five-seat layout is optional) which should hit the market in the beginning of 2019.
From a styling perspective, we can't help but be dazzled by the car's spectacular lines, and all the autonomous driving technologies have been neatly integrated instead of simply grafted on the bodywork. It's notably the case with one of five LiDars that's entirely part of the front fascia. The 24-inch wheels add style to the car, as do its numerous carbon fibre components, and let's not forget the four doors qui open upwards. Fisker's designs have always been breathtaking, and it's also the case here.
Private Jet Luxury
The EMotion's cockpit is just as spectacular with an ultra-modern dashboard that includes three driver-oriented screens. Just the smell of the leather upholstery hints at its opulence. Note the 27-inch screen for rear-seat passengers in the Executive version of the car.
Its aluminum and carbon-fibre body allows for a low curb weight and first-rate performance. Fisker mentions a top speed in excess of 260 km/h and a 0-100 km/h time of less than three seconds. Power is sent to every wheel through four electric motors.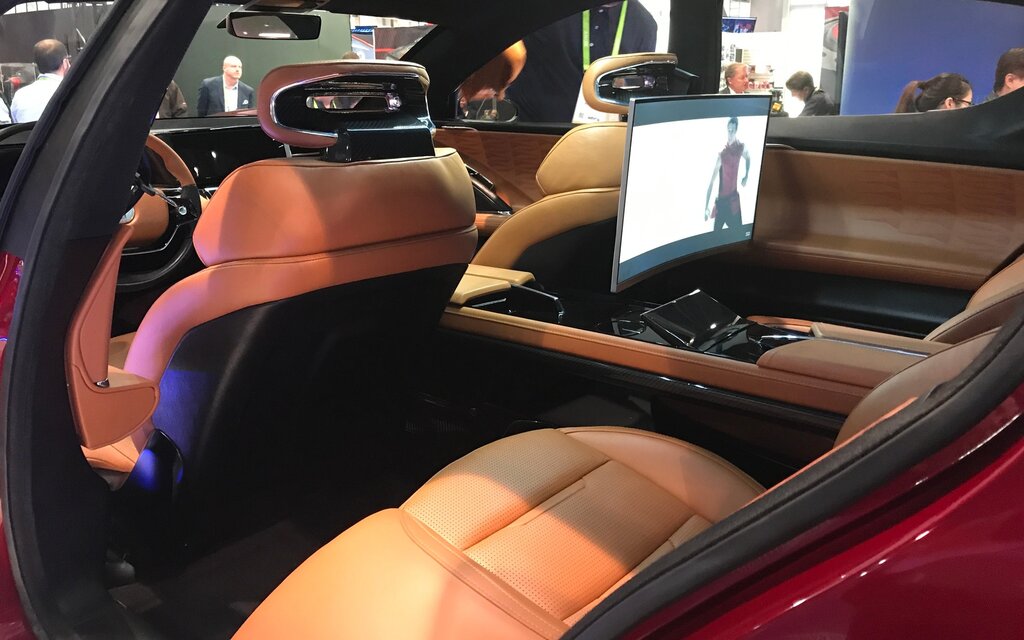 Full Charge in a Minute
While the production model should initially be equipped with a lithium-ion battery pack that provides a driving range of 400 miles (643 km), placing it in ahead of the Tesla Model S P100D, the car unveiled at CES boasted a solid-state (SSD) battery. A technology that offers an energy density 2.5 times superior to lithium batteries currently used in EVs and that should provide a range of 500 miles (about 800 km). What's most amazing is that the company claims the battery pack can be fully recharged in a minute, roughly the time it takes a fill up a vehicle with gasoline. According to what we're learned, the car could be equipped with this technology in 2023.
Pricing hasn't been revealed, but the Fisker EMotion should be sold for about USD$130,000. Its targeted rivals are the Porsche Panamera, the Aston Martin Rapide and, obviously, the Tesla Model S.
Share on Facebook