Byton, a New Manufacturer of Connected Electric Vehicles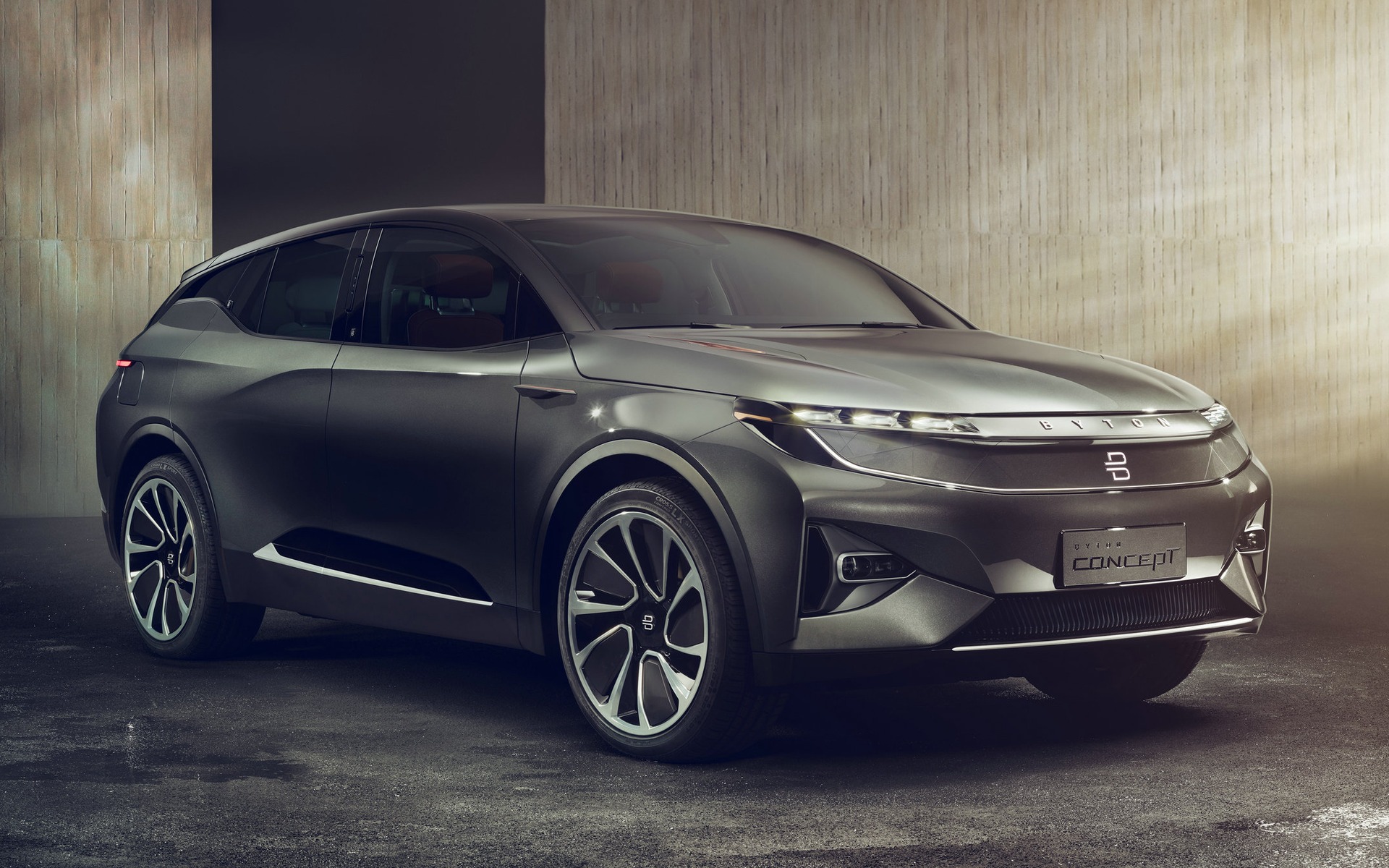 At the Consumer Electronics Show this week, a new Chinese automobile manufacturer presented its first concept vehicle. Byton promises a fascinating life experience on board their high-tech vehicles, and even stated that it would sell "the world's first smart intuitive vehicle."
The Byton Concept, a fully electric midsize crossover with a wheelbase de 2945 mm and an overall length of 4850 mm, will become the first model to hit the Chinese market in late 2019, followed by U.S. and European markets in 2020. This utility vehicle will be followed by a sedan and an MPV in 2021 and 2022, respectively.
The base version of the SUV will boast a rear-wheel drivetrain with an electric motor that develops 272 horsepower (200 kW) and 295 pound-feet of torque, a 71-kWh battery pack and a driving range of 400 kilometres. The High Variant will get all-wheel drive by way of two motors, for a combined output of 476 hp (350 kW) and 524 lb.-ft. of torque, and a range of 520 km thanks to a 95-kWh battery. With a quick-charge station, 80% of the battery's capacity can be refilled in 30 minutes.
As soon as it goes on sale, the vehicle will be equipped with Level 3 autonomous driving features, while a simple software upgrade will upgrade the Byton to Level 4 technology from 2020.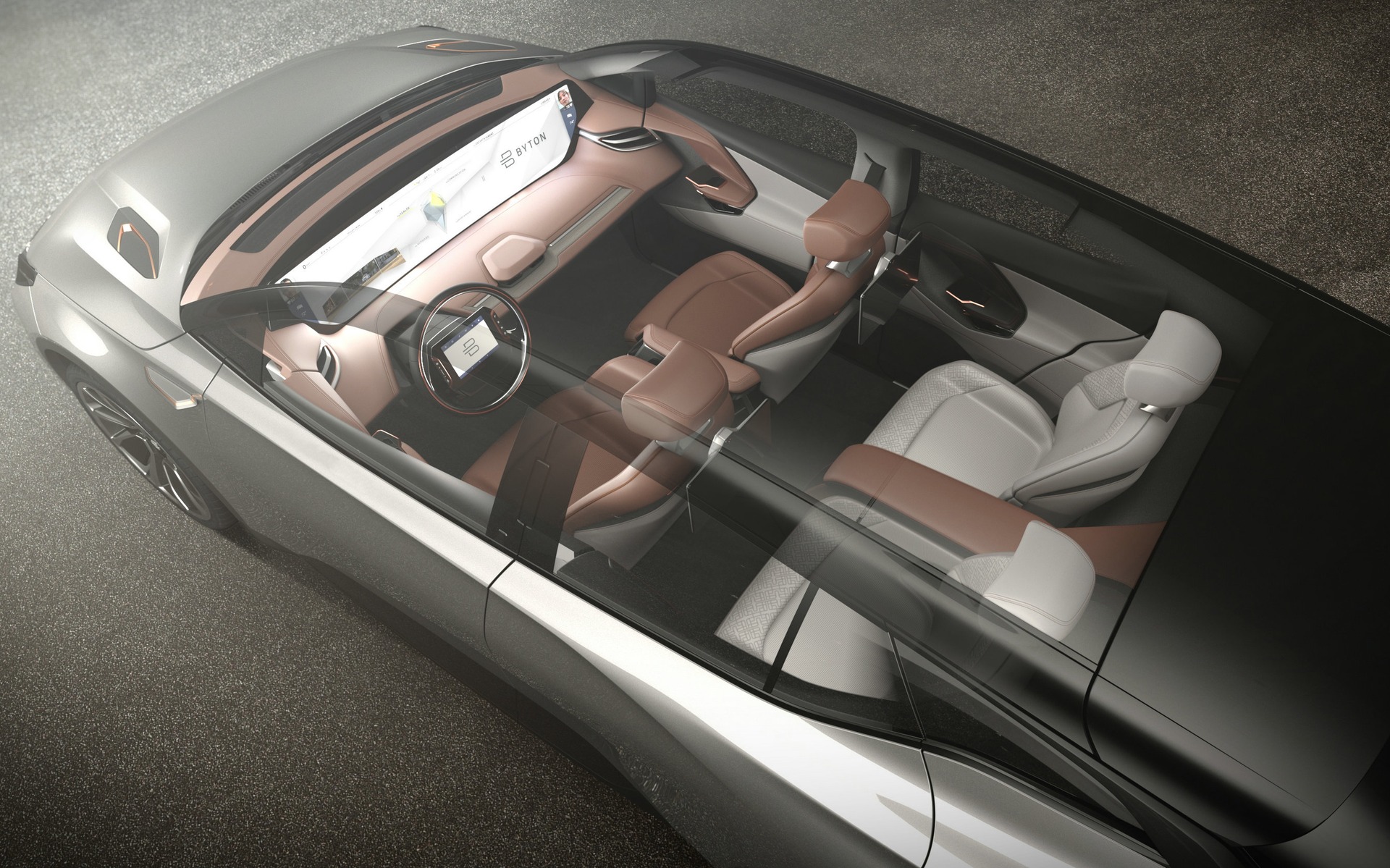 According to Byton, their first model will feature a wide, 49x9.8-inch touchscreen dashboard, a wheel-mounted touchscreen as well as voice and gesture recognition systems. Passengers will be able to connect to the Internet, listen to music or watch videos through a 4.5G network, and 5G technology is said to be in the works. The vehicle will also incorporate the Amazon Alexa personal assistant and a vital sign monitoring system for its occupants. The front seats can be rotated up to 12 degrees to better interact with other passengers.
The automaker promises a base price of USD$45,000. For now, Byton hasn't confirmed plans to set up shop in Canada.
Share on Facebook