The
Range Rover Sport

gets a Plug-in Hybrid Version for 2019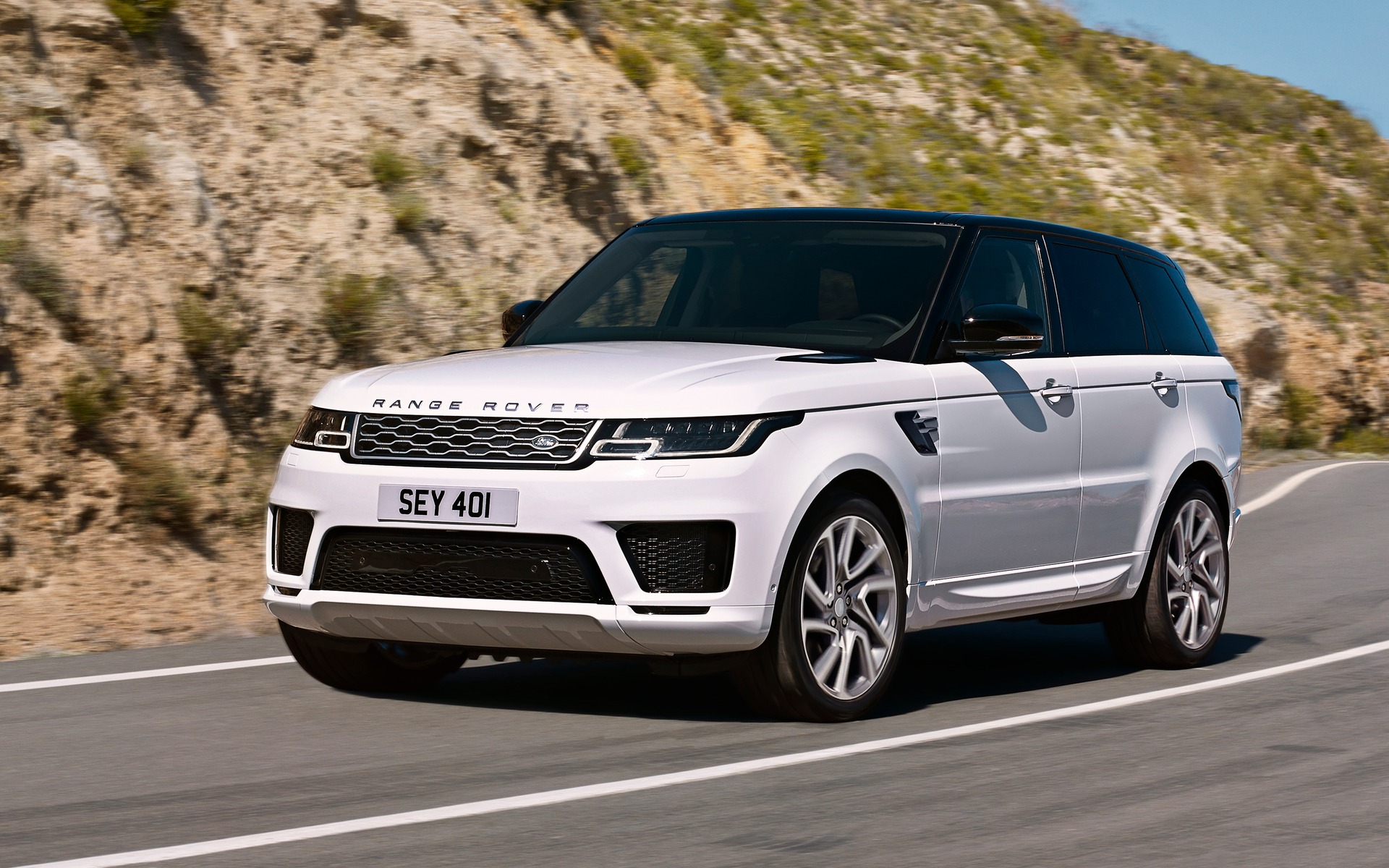 The Range Rover Sport will receive mild revisions for the 2018 model year, and this updated SUV will hit dealerships in a few months.
The Sport's bodywork will get a few cosmetic updates, such as revised LED headlights and grille, in addition to a new front bumper. The biggest changes are found inside.
The 2018 Range Rover Sport will boast the company's latest infotainment system, called InControl Touch Pro Duo, that features two 10-inch touchscreens stacked one on top of each other. According to the brand, up to 14 power points will be spread across the cabin, including a household 120-volt outlet. The Land Rover Activity Key is still available, an intelligent key in the form of a bracelet, allowing us to leave the conventional keyfob in the vehicle when we're out performing our favourite outdoor activities.
The Sport also gets gesture recognition to open or close the sunroof's power-sliding shade as well as an advanced tow assist system, allowing to precisely position our trailer during reversing manoeuvres.
A slew of powertrains are still offered, including the supercharged 3.0-litre V6 (340 or 380 horsepower), the turbo-diesel 3.0-litre V6 (254 hp and 443 pound-feet of torque) and the supercharged 5.0-litre V8 (518 or 575 hp).
However, during the summer of 2018, the 2019 Range Rover Sport P400e, Land Rover's first plug-in hybrid vehicle, will be introduced. It will be equipped with a turbocharged, 2.0-litre four cylinder matched to an electric motor for a combined output of 398 hp and 472 lb.-ft. They're connected to an eight-speed automatic transmission and an all-wheel drivetrain.
According to the manufacturer, the Sport P400e should accelerate from 0 to 100 km/h in 6.7 seconds and reach a top speed of 219 km/h. The 13.1-kWh battery pack will allow a fully electric range of up to 51 km, and the vehicle will be able to travel at a speed of up to 137 km/h without firing up its gasoline engine.
The 2018 Range Rover Sport will start at $78,800 before freight and delivery charges, while the top-shelf SVR edition will wear a $132,000 window sticker. As for the plug-in hybrid version, according to Land Rover's Canadian website, it will start at $93,000.
Share on Facebook