A Land Rover Discovery Pulls a 121-ton Load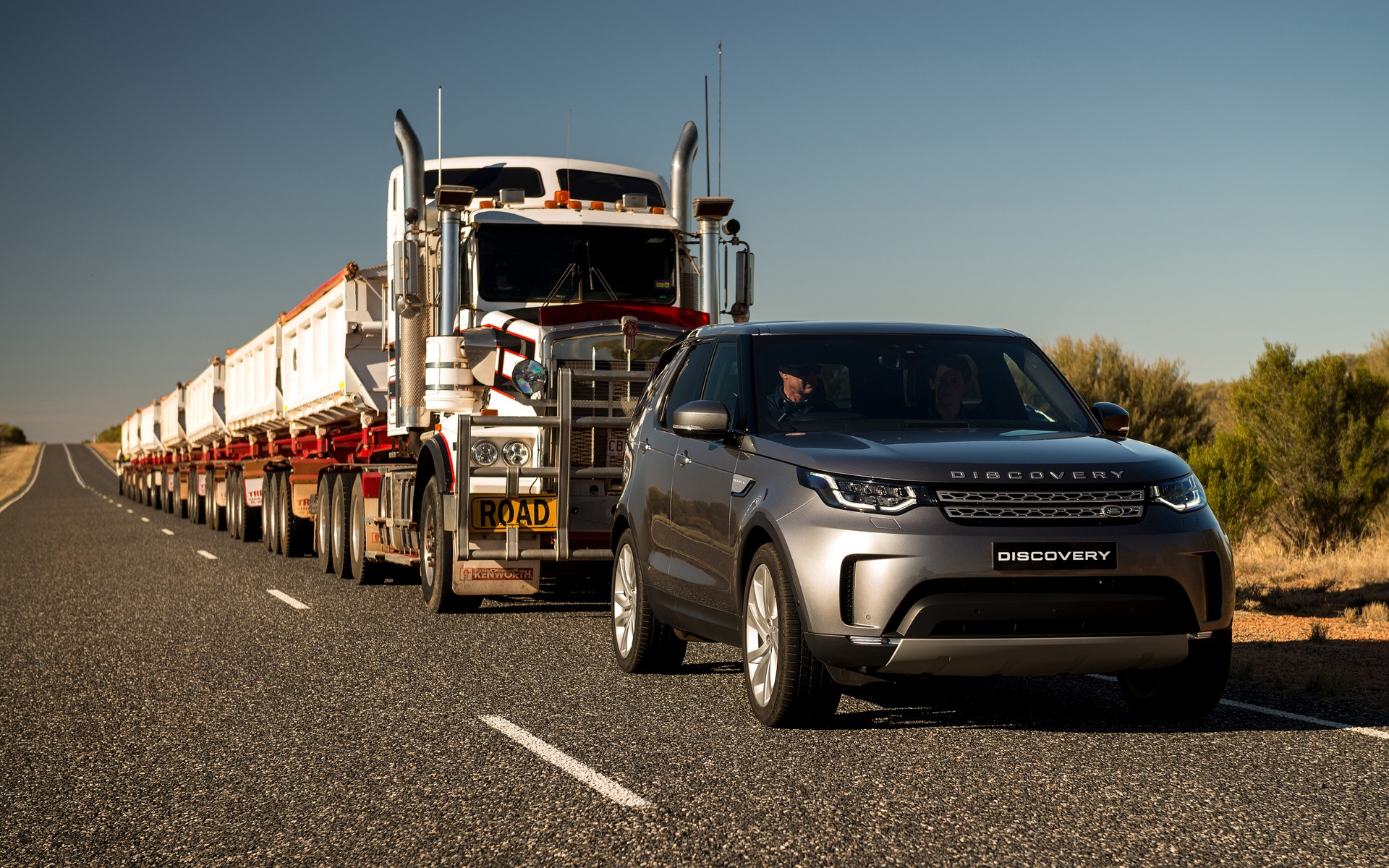 In order to demonstrate the toughness and the muscle of its midsize Discovery SUV, Land Rover successfully towed a road train that weighs 121 tons, or about 110,000 kilograms.
The convoy of a tractor and seven trailers, with a total length of 328 feet (100 metres), was attached to the hitch of a Land Rover Discovery HSE Td6, equipped with a 3.0-litre, turbo-diesel V6 that develops 254 horsepower and 443 pound-feet of torque.
The SUV pulled the road train over a distance of just under 16 kilometres, from a standstill, and reached a speed of 44 km/h. The automaker pointed out that their utility vehicle was unmodified for the towing test.
The event was held in the Northern Territory of Australia to promote the arrival of the 2018 Discovery down under. According to the country's regulations, heavy trucks can pull up to four trailers in the Outback region, and the maximum length of these convoys cannot exceed 53.5 metres. Land Rover had to obtain a special permission to pull their 121-ton road train.
Despite this accomplishment, Land Rover is pointing out that we must not exceed the official maximum towing capacity, set at 3500 kg for the Discovery.
Share on Facebook