World Debut of the 2019 Volvo XC40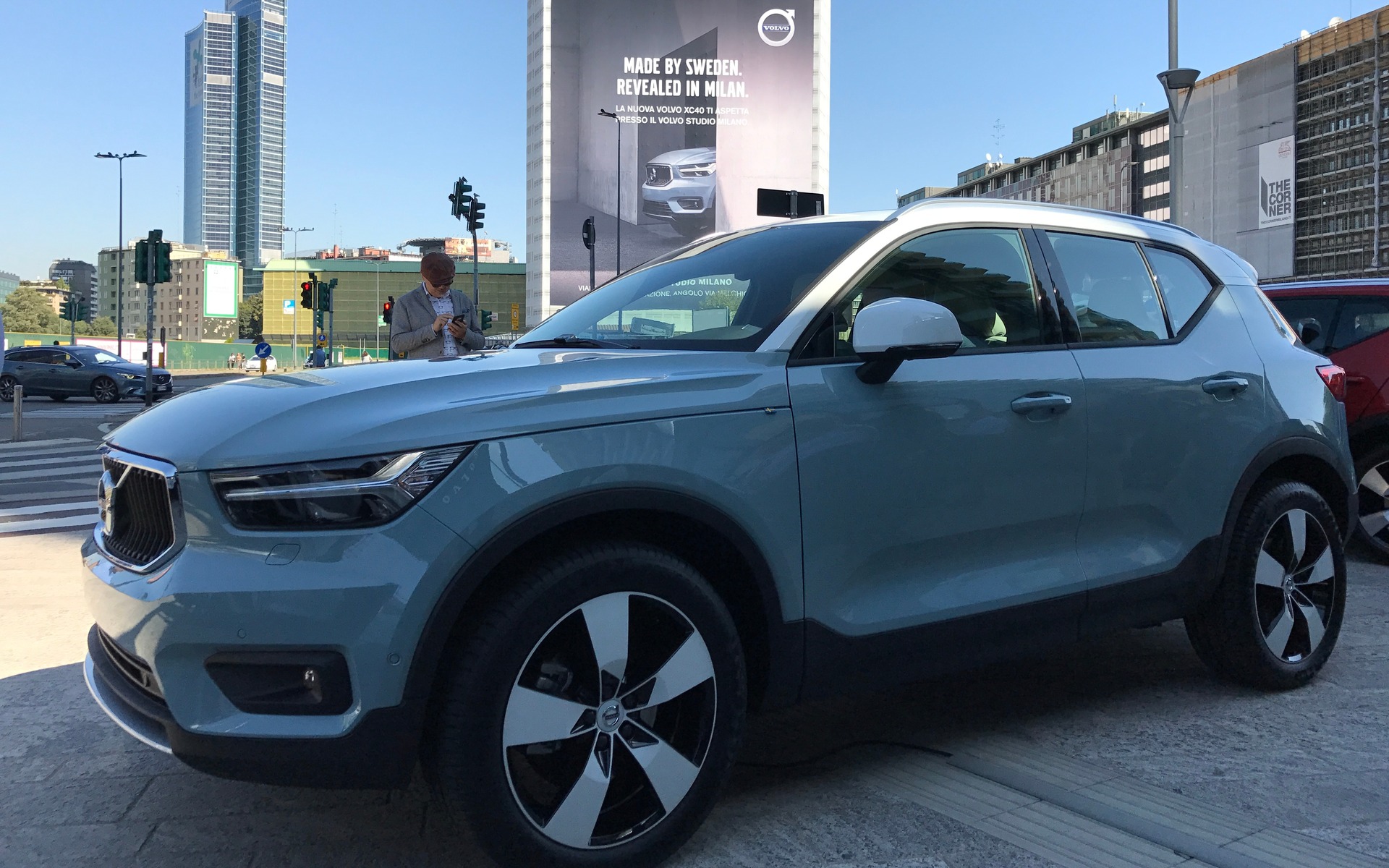 MILAN, Italy — If you find that Volvo has been kind of quiet over the last decade, you're right. But times they are a-changing! After a period of restructuring, the Swedish brand's development plan has finally been set in motion. The latest products meet expectations and that's exactly what the manufacturer needs to shake off the cobwebs and compete with the big boys.
Model year 2019 will see Volvo resurrect the 40 Series, but rather than kicking things off with a sedan or wagon, the first vehicle will be the XC40, Volvo's first compact luxury SUV. This was an easy decision, since SUVs, especially in this segment, are so popular that it will be a guaranteed success for the brand.
We had the opportunity to attend the vehicle's world premiere and learn a little more about this SUV, which will have the arduous task of competing with models such as the Mercedes-Benz GLA, Audi Q3 and BMW X1.
Four-cylinder engine and standard all-wheel drive
For starters, the 2019 Volvo XC40 is built on the new Compact Modular Architecture (CMA) platform that will serve as the basis for several new models, including some electric-powered vehicles. Yes, the manufacturer will take the leap into the electrification of its models.
In Canada, the XC40 will initially be offered in T5 trim, equipped with a turbocharged, 2.0-litre four-cylinder engine that develops 250 horsepower and 258 lb.-ft. of torque. This is slightly better than what its main rivals offer. The engine will be paired with the only available gearbox, an eight-speed automatic. The base price of $39,500 is in line with the competition's pricing. There are no official figures yet concerning towing capacity, but you can expect it to be between 2500 and 3500 pounds (1134 and 1588 kg).
Canada will not get the 1.5-litre three-cylinder engine that we initially believed it would, since this engine is used on front-wheel drive versions, and all XC40s sold here will feature all-wheel drive. As for the hybrid version, it's an open secret that it will arrive very soon, and they practically confirmed that for us. The fully electric XC40, however, remains uncertain. Volvo is promising an electric version of a 40 Series vehicle, but won't confirm if it will be the wagon, sedan or the XC40.
What's innovative about the 2019 Volvo XC40?
Now that all the other manufacturers have caught up, Volvo can't point to safety features to set itself apart anymore. As a result, they have completely updated their approach to interior layouts. They considered various passenger needs by creating user-friendly spaces, especially in the doors and central console. There's a small garbage bin and a storage compartment that's big enough for a full box of tissues. Your smartphone will also find a place in the central console.
The 2019 Volvo XC40 will be produced at the plant in Ghent, Belgium, and will be available for purchase beginning in the spring of 2018. There will be three available versions: Momentum, R-Design and Inscription, the last one arriving in Canada a little later.
Share on Facebook