Volkswagen Golf GTE: Performance PHEV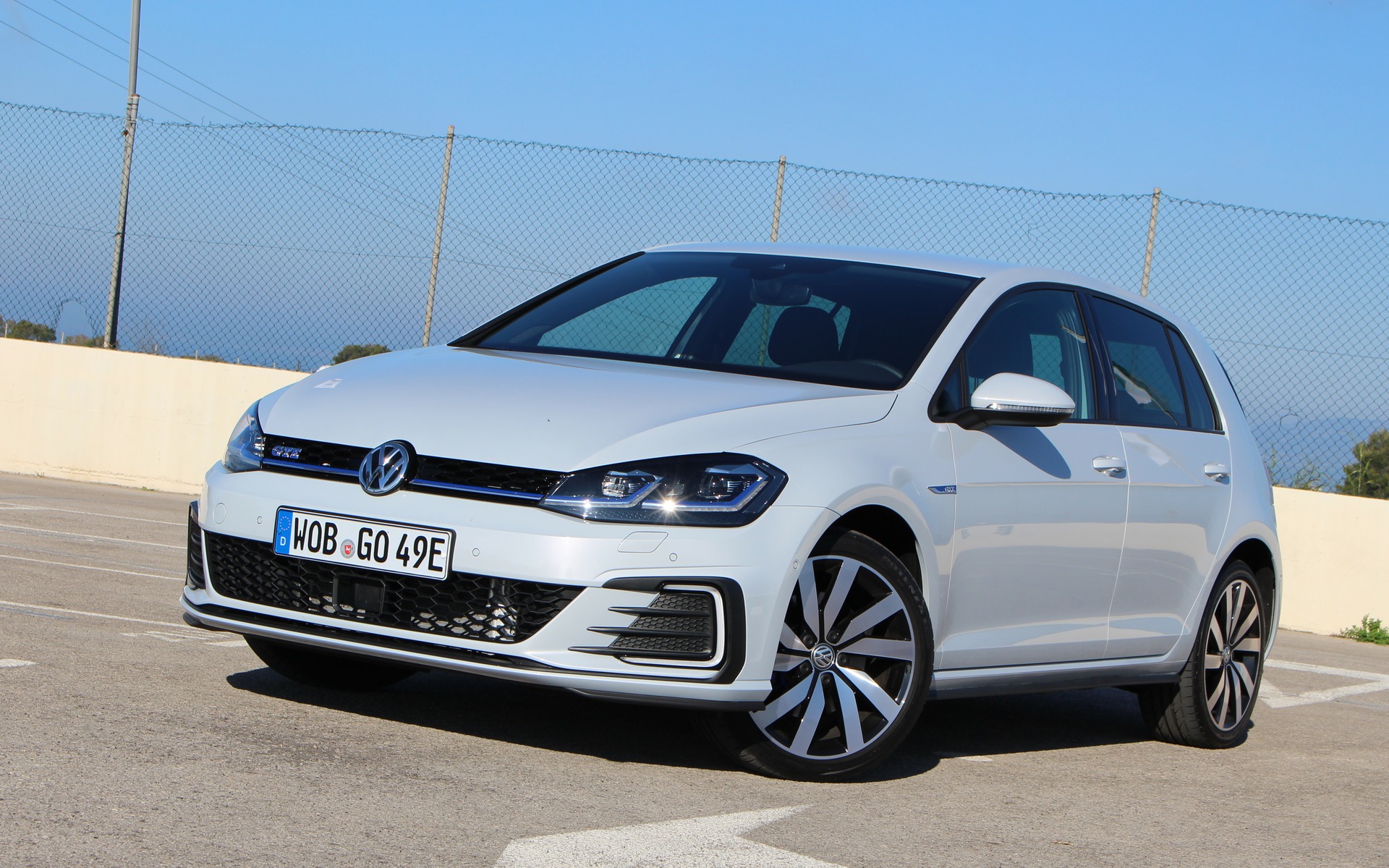 MALLORCA, Spain – During the press drive of the fully electric 2017 Volkswagen e-Golf, which will soon be on sale in Canada, we also got the opportunity to slip behind the wheel of the Golf GTE. In Volkswagen-speak, GTE means sportiness and a plug-in hybrid powertrain.
Think of the GTE as an eco-friendly GTI. Not that the latter is a gas hog or an ozone layer destroyer, but the GTE is even greener.
It's equipped with a turbocharged, 1.4-litre four-cylinder engine, an electric motor and a dual-clutch, six-speed DSG automatic transmission. If you know your Volkswagen Group products, by now you're probably guessed that this is awfully similar to what's found under the hood of the Audi A3 Sportback e-tron. And you're right.
Combined output is rated at 204 horsepower, while torque peaks at 258 pound-feet. According to Volkswagen, the Golf GTE can scoot from 0 to 100 km/h in 7.6 seconds. The "GTE" drive mode, activated by pressing a button on the centre console, sharpens throttle response and maximises performance.
Three other drive modes are available. The fully electric setting allows emissions-free driving, using the 102-hp electric motor. Range is estimated at 50 kilometres in Europe, although their calculations are usually more optimistic than fuel economy and energy consumption ratings in Canada and in the United States. The A3 Sportback e-tron offers a range of about 26 km, which sounds more reasonable.
The hybrid drive mode is similar to the GTE setting, but with a slightly more relaxed responsiveness of the gas pedal. As for Charge mode, it regenerates energy and sends in back into the battery pack, at the expense of slightly higher fuel consumption. It's especially useful for areas where only low-emission vehicles are permitted, such as a section of London, England. Not so much in Canada.
Also located on the centre console is a button that activates artificial engine sounds to provide more character to the car when driven hard. More or less interesting, but at least the driver has the option to turn it on or not.
The Volkswagen Golf GTE handles well, obviously. However, it's not as razor sharp as the GTI, due in part to the extra 265-lb. weight of the batteries. The Golf's MQB platform was designed from scratch to accommodate various types of powertrains, so trunk space isn't compromised. As a matter of fact, the underfloor storage space is taken up because room was necessary to fit both the 8.7-kWh battery pack and the 40-litre fuel tank. Above the cargo area load floor, volume is unchanged and the rear seatbacks still fold almost flat.
The Golf GTE can be fully charged in about two and a half hours using a 240-volt charging station, or in about eight hours on a regular, household 120-volt plug.
A GTI can be spotted by its red exterior striping and dual exhaust outlets on the outside, and its red contrast stitching inside the cabin. The GTE, on the other hand, gets blue striping and blue-painted brake callipers to flaunt its eco-friendliness. It can also be equipped with a set of hot-looking Marseille 18-inch wheels (Rio de Janeiro 17-inchers are standard), while the cabin benefits from blue stitching and blue plaid upholstery (VW calls it Jacara cloth). On the options list, there's also a 12.3-inch fully digital driver instrument panel, which duplicates navigation map and directions. The rest is pure Golf and GTI.
Does a plug-in hybrid Golf sound interesting? If so, tell Volkswagen Canada, who is currently thinking about selling it in our country. For that to happen, though, Media Relations Manager Thomas Tetzlaff pointed out that the U.S. market would have to embrace it as well, because Canada is too small a market to obtain an exclusive model like this.
It may not be as exciting to drive as a Golf GTI, and if it would arrive in Canada, at least sometime in 2018, it could end up costing about $35,000 (our guess, not Volkswagen's) in order to compete with rivals such as the… ah… um… Actually, the GTE wouldn't have any direct competitors, aside from the A3 Sportback e-tron, obviously. However, the Kia Niro and Hyundai Ioniq PHEVs should arrive late this year, maybe early in 2018. But they likely won't be as fun as the VW.
For now, the Volkswagen Golf GTE remains one more piece of forbidden fruit, along with the Golf R Variant wagon, the Scirocco, the Touran, the Amarok, the Polo and many more of the German brand's products.
Share on Facebook