A Rainbow of Colours for the Volkswagen Golf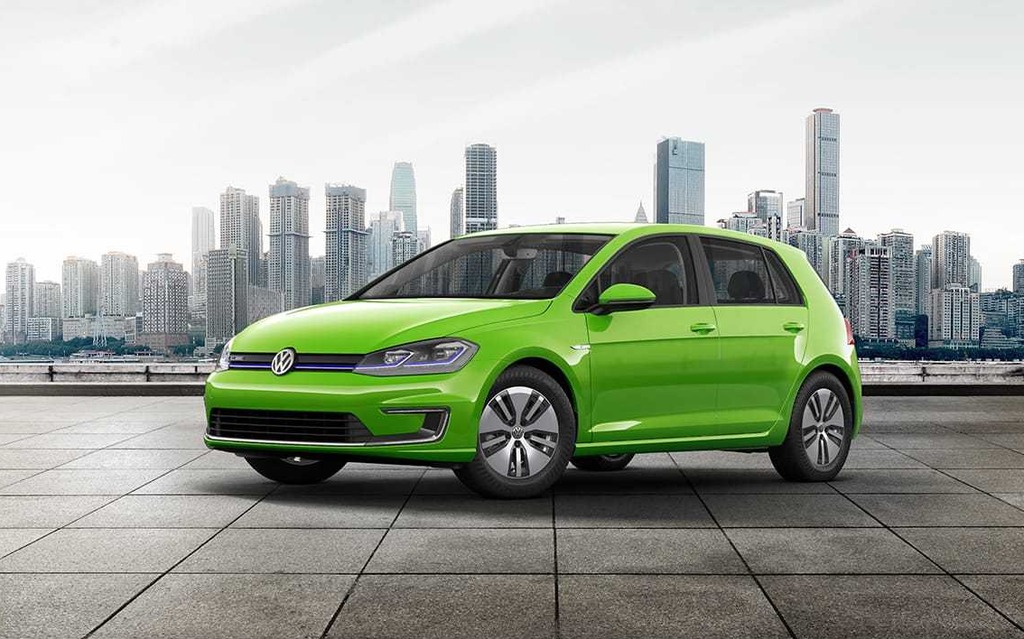 We often complain about the manufacturers' lack of originality when it comes to offering paint colour choices in North America. For popular mainstream models, we're usually limited to white and black, a few shades of grey and, sometimes, a red, a blue or a brown. Or beige.
However, we can understand that very few people would buy a canary yellow Toyota Camry or a hot pink Ford Escape. In some rare cases, we're allowed a halo colour on a new model, but only for a year or two. A perfect example is the lime green paint choice on the Honda Civic Coupe.
Although it's easy to criticise the manufacturers, the truth is that customers are conservative when they pick a colour for their new vehicle, since it might have an impact on resale value. In addition, a colour that's too extroverted could be tough to sell, and a dealer could be stuck with a new car on its lot for a while before moving it out with a huge rebate.
Still, Volkswagen is taking the plunge. In Europe, buyers have much more paint colour choices and take more risks than North-American buyers. Manufacturers reduce production costs by painting their cars in batches on the assembly line. If a buyer desires a unique colour, it will cost extra.
In Canada, a special range of colours is now offered on the 2017 Volkswagen e-Golf and the 2018 Volkswagen Golf R. Aside from the standard colour palette, we can choose one of these:
These 30 colours are only available on special order, so don't look for them in dealerships. And these paint choices cost—sit down—$2,995 before taxes.
So, it's up to buyers to decide if they want to risk choosing one of these colours and obtain a car that could be difficult to resell, or that could be worth more given its rarity. These are expensive colours, obviously, but least we now have more choice.
Share on Facebook