World Premiere in Toronto: 2018 Hyundai Accent, a Refined Little Sedan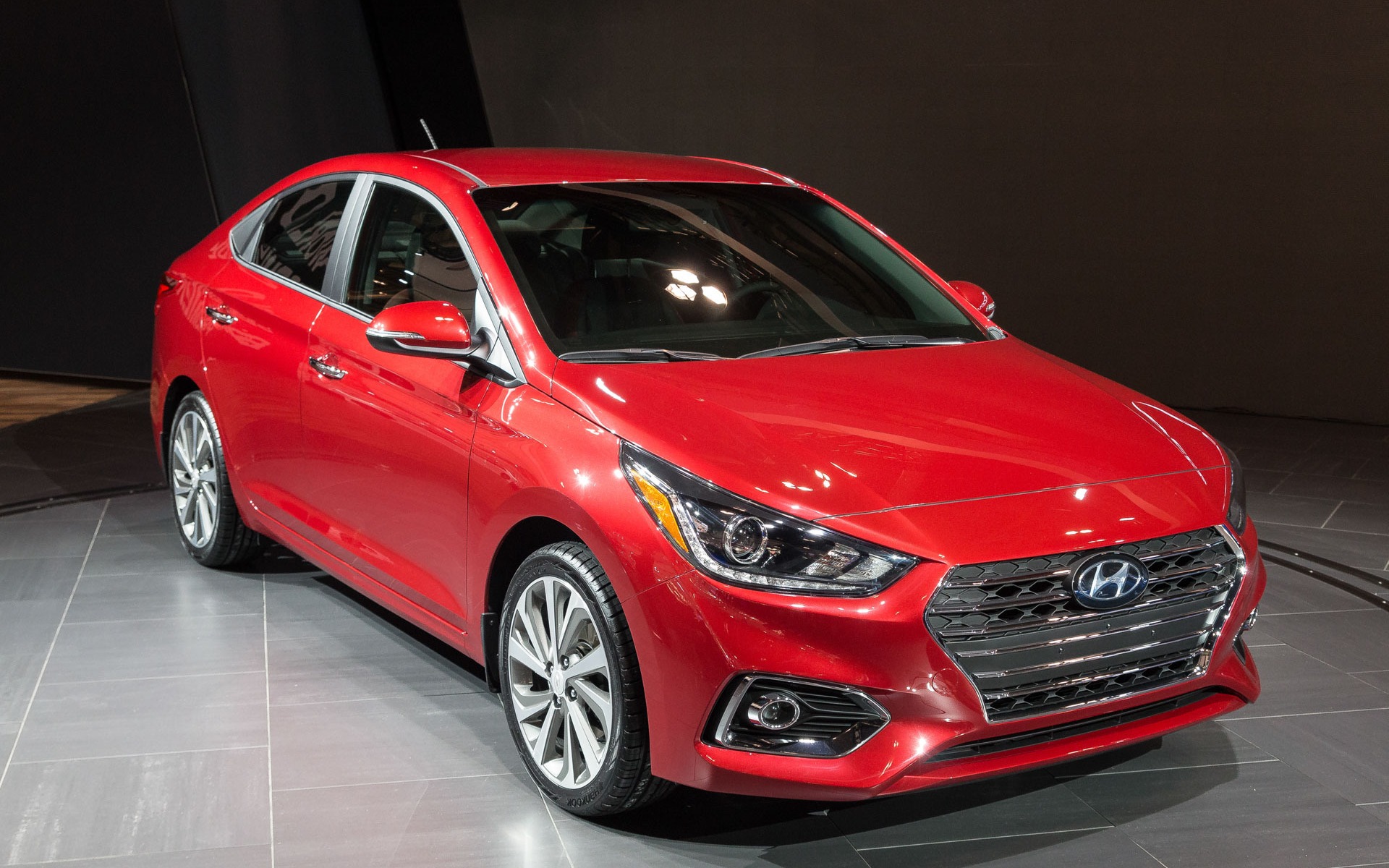 In a fortunate turn of events, Hyundai chose the Toronto Auto Show for the global unveiling of its new 2018 Hyundai Accent, in sedan form.
Upon looking at this new Accent, we immediately notice the family resemblance with the 2017 Hyundai Elantra. In fact, the transformation that the Accent received is "inspired" by the one applied to the Elantra. It boasts a new aluminum platform, light and especially stronger, which should make this Accent more engaging to drive.
Same goes for the interior. It serves up the same design as the one in the Elantra, a badly needed refresh for the Accent whose cockpit reminds us of what designers conjured up in 2010. Time does fly.
Mechanically, the 2018 Hyundai Accent doesn't change much. It still gets a 1.6-litre, four-cylinder engine, although this time around, it produces 132 horsepower and 119 pound-feet of torque. Hyundai is promising more usable power and a fuel economy gain of seven percent.
What should be particularly interesting for subcompact buyers is that this new-generation Accent is bigger. The sedan is 29 millimetres larger and 15 mm longer, which should benefit interior room and comfort.
Available in sedan configuration next fall, and as a five-door hatchback early in 2018, the 2018 Hyundai Accent should shake things up in the subcompact car category where, apparently, the models that compose are all moving upscale.
Share on Facebook