2016 Volvo XC90 R-Design: Volvo is Back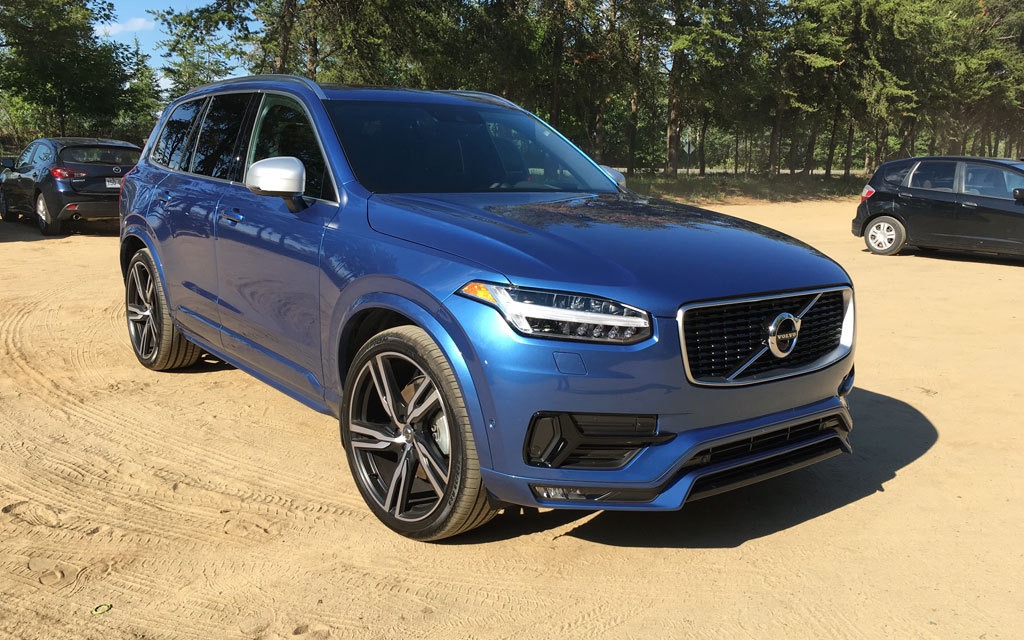 Strong points

Price
Cabin seating
Volvo's new design language
Technologically advanced engine

Weak points

Lack of hard buttons
Lack of rear-seat DVD option
Infotainment system
Unproven reliability
Full report
Last year we saw Volvo bring to market a brand new design for the XC90 after twelve long years of the first generation being on the shelf. This new generation has received critical acclaim from journalists and has launched Volvo back to the forefront of the luxury SUV game.
MontrealRacing.com reviewed the 2016 Volvo XC90 T6 Inscription back in December 2015 and levelled high praise on everything from its comfort, looks and technological ingenuity for combining both turbocharging and supercharging in the same powerplant. If you're considering purchasing a new XC90 it'll be helpful to review the different applications of the new Drive-E architecture.
All variations begin with a 2.0-litre inline four-cylinder engine. Now you may be thinking that it's an incredibly small displacement for an SUV, but this is 2016 and those two litres can go a long way. The T5 model features turbocharging only and is rated at 250 horsepower with 258 lb.-ft. of torque.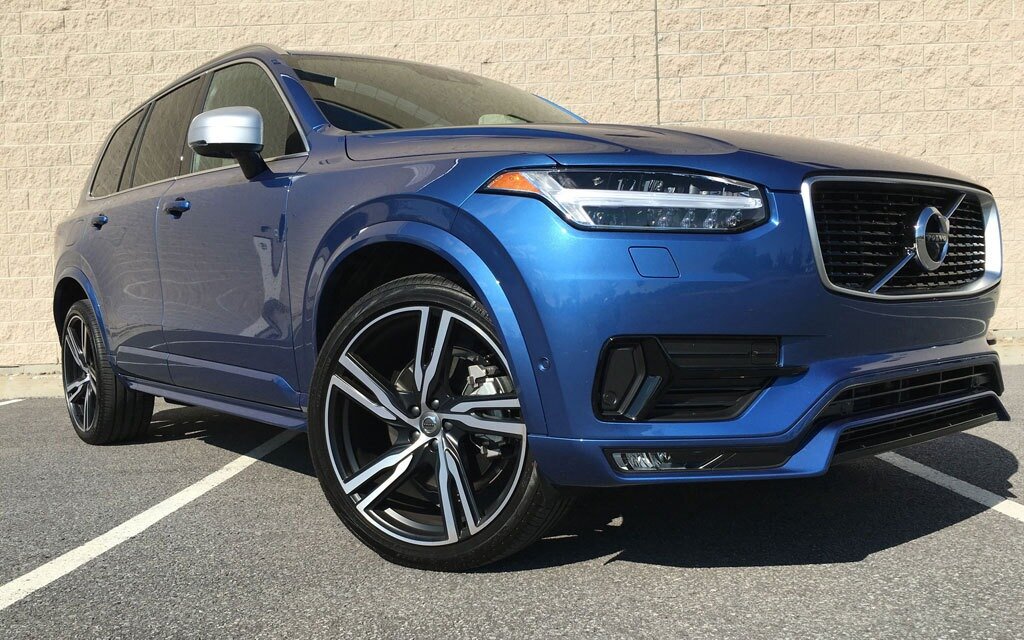 Moving up the chain we find the T6 which is still turbocharged, but is also supercharged at the same time (every time I write this fact I'm still impressed). Power output is 316 horsepower and 295 lb.-ft. of torque. The top-of-the-line powerplant is called the T8, which is a plug-in hybrid making 400 horsepower and 472 lb.-ft. of torque. In this configuration, the driveshaft is removed to make way for the battery pack, feeding the 87-horsepower electric motor that drives the rear wheels.
Both models we tested had the T6 as and we mentioned before, power isn't lacking. The distinctive noise coming from the four-banger can be noticeable, but the 2.0-litre mill gets the job done at a consumption far less than you'd expect for an SUV. I averaged about 11 L/100 km.
The new look of the XC90 is fabulous on its own, but add the extra flair of the R-Design package and you have one really good-looking SUV. R-Design models feature a number of distinguishing details, such as the unique front grille, lower front spoiler, window surrounds in silk metal, an R-Design dual tailpipe surround, integrated bright roof rails and mirror covers in matte silver. In addition, 20-inch or optional 22-inch R-Design alloy wheels complete the look.
Moving over to the interior, the sport seats and perforated leather steering wheel are accompanied by special R-Design details, such as gearshift knob, pedals, floor mats and illuminated thread plates. The driver also gets an exclusive R-Design leather key remote control. Seat comfort is nothing short of spectacular and will rival your living room La-Z-Boy recliner. It is one of the most comfortable rides I've ever experienced.
The 12.3-inch touchscreen operates like a tablet, although it takes quite a bit of getting used to. It's not something you can just jump into and get going in a short amount of time, but once you get accustomed to it, it's not too bad. Volvo touts the new button-free design, but I'm not sold on this method. There should always be a minimum amount of buttons for key things like climate and radio controls. One thing that's also missing is the availability of a rear-seat entertainment system.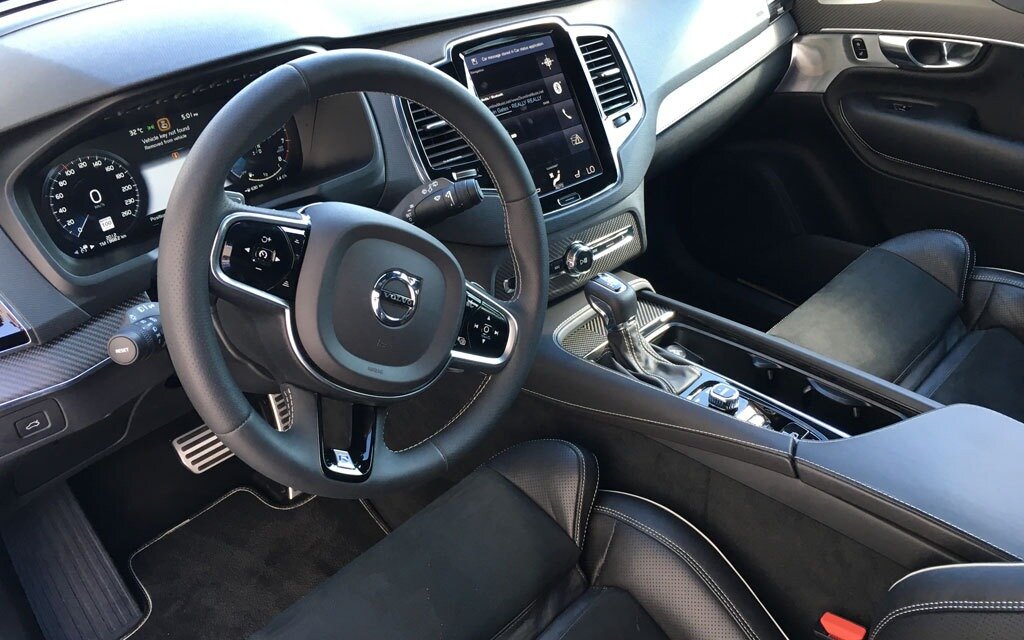 Volvo's re-emergence as a power player in the luxury SUV market is sure to stir up the already crowded field. The XC90 was Motor Trend's 2016 SUV of the year, but in Car Guide's scoring it finished 11 out of 20 with reliability being a concern for testers.
All things considered, the combination of a high-quality luxury interior, beautiful new design language from Volvo and a low starting price of $55,650 ($65,850 before freight for the T6 R-Design), the XC90 represents amazing value per dollar. The Volvo made me feel like I was driving an expensive European luxury vehicle every bit as much as the Range Rover I just finished testing did. If image is important to you, don't worry; non gearheads will still attribute the same wow factor to the XC90 as they do the Range Rover, Porsche Cayenne or BMW X5.
Share on Facebook