Volvo XC90 gets Polestar upgrade, more power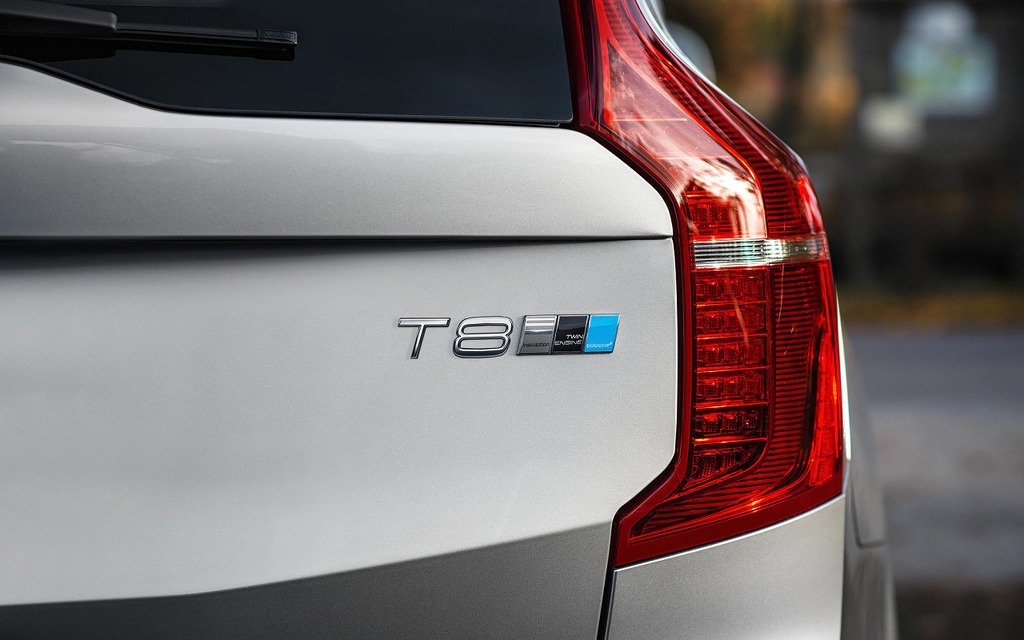 After the introduction of the new S60 and V60 Polestar models in Canada, which now get turbocharged four-cylinder engines, the XC90 T8 Twin Engine plug-in hybrid utility vehicle is the next model in the North-American Swedish brand's lineup to get, uh, Polestarized.
Thanks to Polestar Performance Optimisation, the SUV's turbocharged, supercharged, electrified engine produces 414 hp, up from 400, while torque rises from 472 lb.-ft. to 502.
According to the manufacturer, the XC90 T8 Twin Engine Polestar can reach 100 km/h in 5.5 seconds, while fuel economy is unchanged at 2.1 Le/100 km. The vehicle's all-electric range is also the same at 43 km. Throttle response and transmission gear hold have also been modified as well for increased performance.
The newly introduced 2017 Volvo S90 and V90 can also be ordered with a Polestar package, but only with its diesel engine option, which we won't get in Canada.
The Volvo XC90 T8 Twin Engine can now be ordered with the Polestar Performance Optimisation in Europe. As for North America, we'll have to wait until later this year.
Share on Facebook