2017 Nissan Sentra SR Turbo: a Quick Spin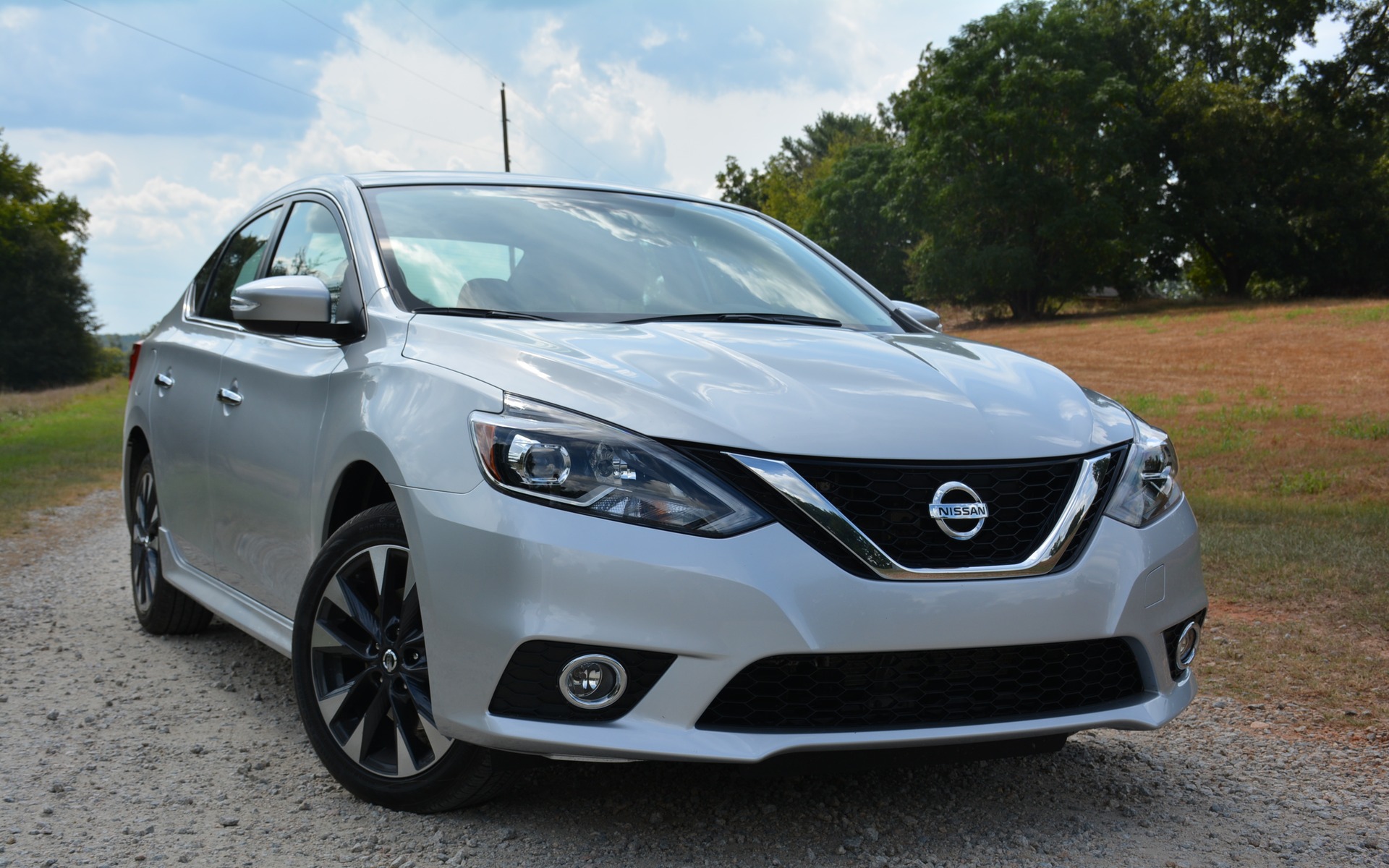 | | |
| --- | --- |
| Strong points | N/A |
| Weak points | N/A |
Full report
GREENSBORO, Georgia – If you go back 25 years, the Nissan B13 Sentra SE-R was a big hit. Similar to the Mazda MX-5, the SE-R provided a lot of punch and precision from a modestly-priced compact car. It added that touch of pizzazz to the Nissan lineup, so for 2017, the Japanese brand took a page out of its past with the introduction of a similarly named Sentra SR Turbo. This addition isn't for a lack of sales—the Sentra is the best-selling Nissan sedan and the second-best selling vehicle in its lineup behind the Rogue crossover—but rather, for an injection of excitement.
The excitement comes down to what's under the hood—a typical shortcoming with many compact sedans. The 2017 SR Turbo receives a turbocharged, 1.6-litre inline-four that utilizes direct injection to produce 188 hp and 177 lb.-ft. of torque—almost a 50-percent power increase from the regular 130-hp, 1.8-litre naturally aspirated unit. In addition, consumers will have the choice of two specially-tuned transmissions for its sporty engine: a six-speed manual or its Xtronic continuously variable automatic (CVT).
Being the first turbocharged engine in a North-American Sentra is a story in itself, but Nissan went further by sportifying this trim's suspension, steering and brakes; while having it sit on unique 17-inch alloy wheels.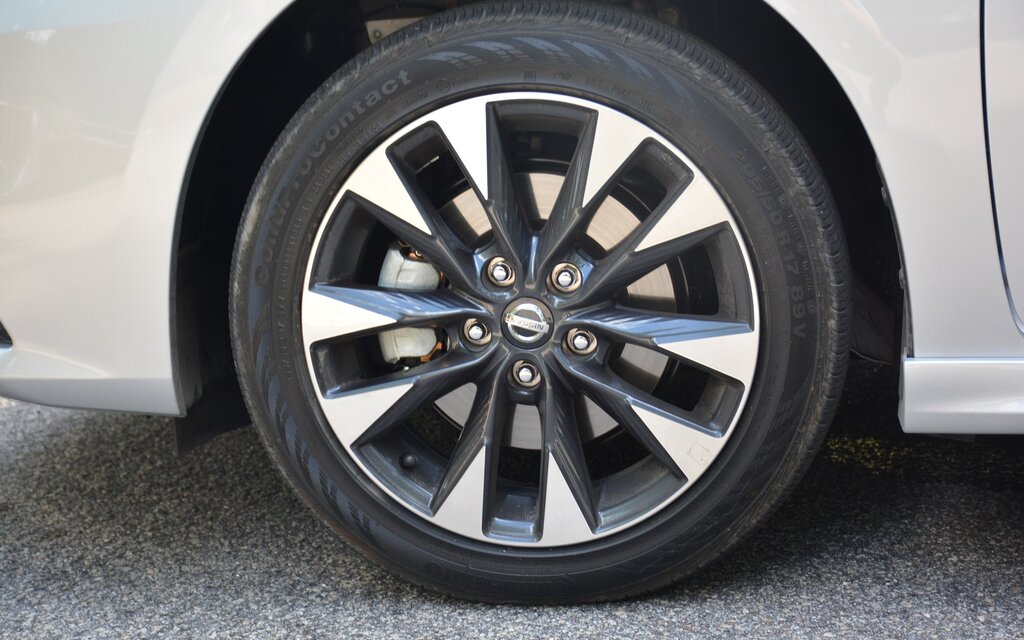 Added power, same vibe
The background and specifications all sound great, but now it was time for the true driving test. I hopped into a manual version and went on my way through some quiet rural roads in Greensboro, Georgia. Being devoid of others on the road allowed me to discover the full potential of the SR Turbo.
A quick departure off the line was to be naturally expected, but only achieved by applying additional throttle to feel that added burst of speed. Its 177 lb.-ft. of torque starts to kick in at speeds above the 30 km/h mark, forcing your right foot down on the gas pedal a little harder, while you gear up at an accelerated rate. To pick up the pace of the ride, there's a Sport mode button that assists in quicker actions.
It takes a while to get used to, as this goes in contrast to the fuel-efficient settings that the regular Sentra provides with its CVT. But once you get up to speed, things start to work at a smoother pace allowing passing manoeuvres to be a breeze with the help from its electronic power steering rack.
Overall, it's a quiet ride without harsh acceleration noises and firm braking; traits that a Sentra driver would appreciate. But don't get too excited, as you'll find out that at the 80-110 km/h mark, that thirst for power once again gets lost. On top of that, precise turns leave a little to be desired compared to other sports-tuned sedans.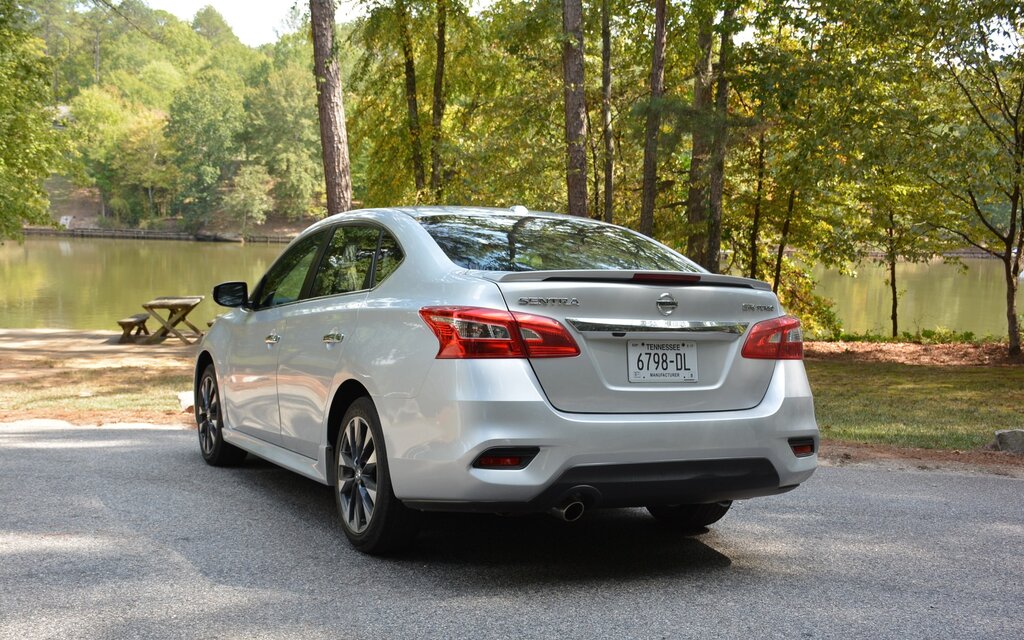 Is there a need for a Sentra SR Turbo?
You could ask that question for just about anything that's not a life necessity. At USD$21,990 (same price for manual or automatic versions), Canadian pricing to be determined shortly, the SR Turbo adds a lively option to its rather dull, but value-laden Sentra lineup.
There's nothing wrong with showing a more aggressive product with added features that include standard LED low beam projector headlights with LED accents, a rear spoiler with integrated LED brake lights, a chrome exhaust and a sliding glass moonroof.
However, if you're trying to recapture the peak years of the SE-R—it's not going to go well. Nissan didn't bring back the 'E' in the name, and probably for good reason—it's simply a faster Sentra that sits above the previous top SL trim, but not iconic in any way.
Even if sales that commence this October don't reach expectations, adding the SR Turbo can only be perceived as a positive and enhance the excitement levels of a car that's in the middle of a dog fight within the highly competitive compact sedan segment.
Share on Facebook