The 2018 Hyundai Elantra GT?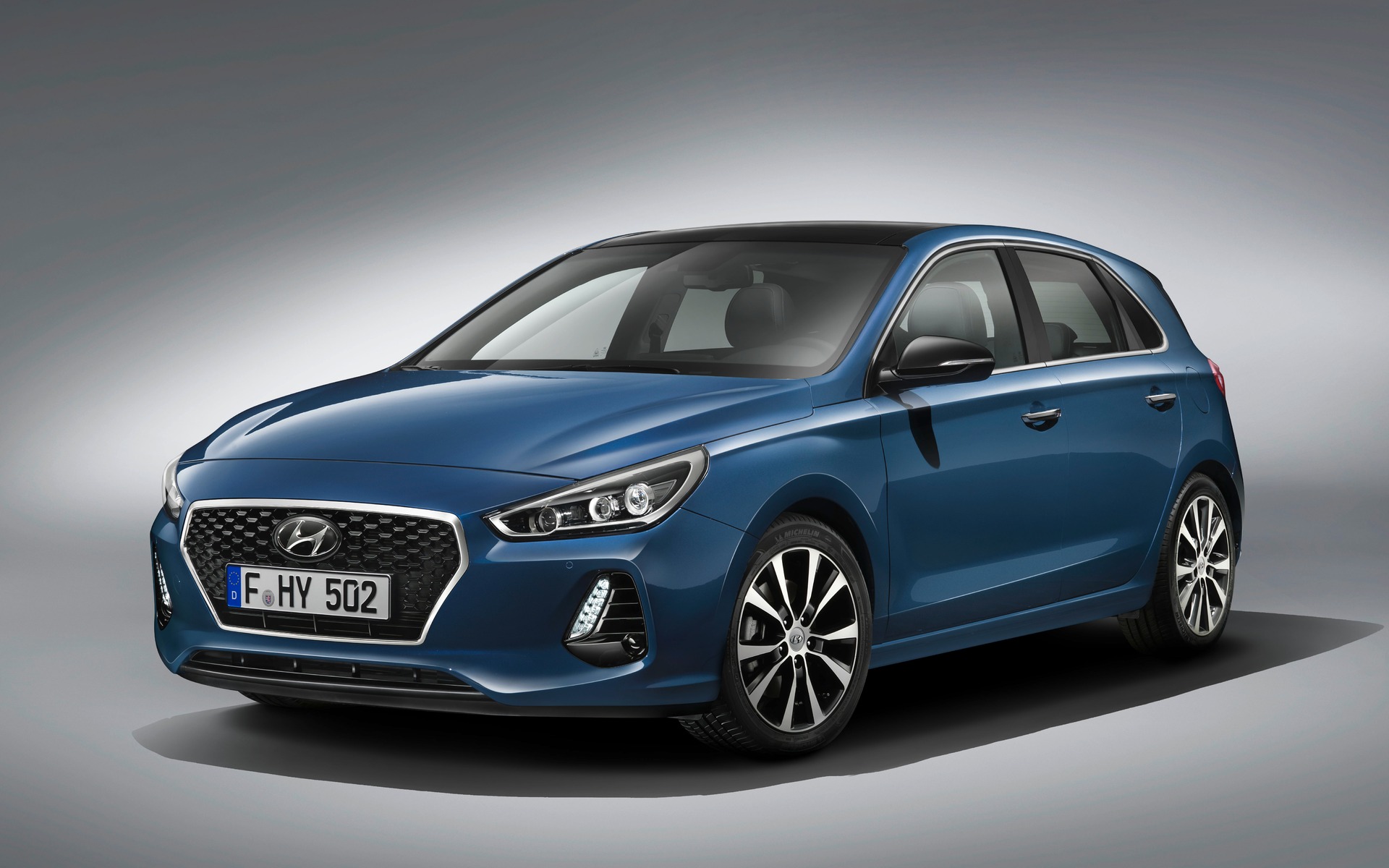 The new generation of the Hyundai i30, designed and developed in Europe specifically for the European market, will be on sale in early 2017. Why is this important for us?
Because the current-generation i30 is sold in North America as the Hyundai Elantra GT, that's why, and it doesn't share much components with the Elantra sedan. Unless we're completely wrong, and we could be, the i30 will likely be introduced real soon as the 2018 Elantra GT five-door.
In Europe, the i30 will offer four powertrain choices. A 1.4-liter four with 100 metric hp will serve as the basic source of motivation, while a turbocharged 1.0-litre three-cylinder lump will dish out 120 hp. A newly developed turbocharged, 1.4-litre four produces 140 hp, and a 1.6-litre turbo-diesel four is also on offer with 95-, 110- and 136-hp output levels. Six-speed manual and seven-speed, dual-clutch automatic gearboxes are on duty to send power to the front wheels.
None of these engines should normally make it into our redesigned 2018 Hyundai Elantra GT. The latter would likely adopt the Elantra sedan's 147-hp, 2.0-litre engine as well as the upcoming Elantra Sport's 201-hp, turbo 1.6-litre four.
Over in Europe, Hyundai claims the new i30 "has been reworked to provide a dynamic and compliant driving experience with high levels of ride comfort." Braking performance is also said to be improved, thanks to bigger front brake discs. The new car will be built using more high-strength steel, with structural rigidity increasing by 22%.
RN30 Concept to be unveiled in Paris
Another interesting tidbit of information is that the next-generation Hyundai i30 will spawn the first high-performance model of the company's newly established N brand.
In fact, not only will the new i30 make its auto debut at the Mondial de l'automobile in Paris next week, but Hyundai will also reveal the RN30 Concept, their first peek at this upcoming N-badged car. The RN30 is based on the i30, but will feature a lower and wider stance. No word on what will be found underhood, but if this sport hatchback is planning to measure up to the Volkswagen Golf GTI, the Ford Focus ST and the Honda Civic Si or Type R, it will have to boast at least 250 hp.
We'll know a lot more next week after the Paris Auto Show begins.
Share on Facebook