2016 Mercedes-Benz GLC 300 4MATIC: Simply Refined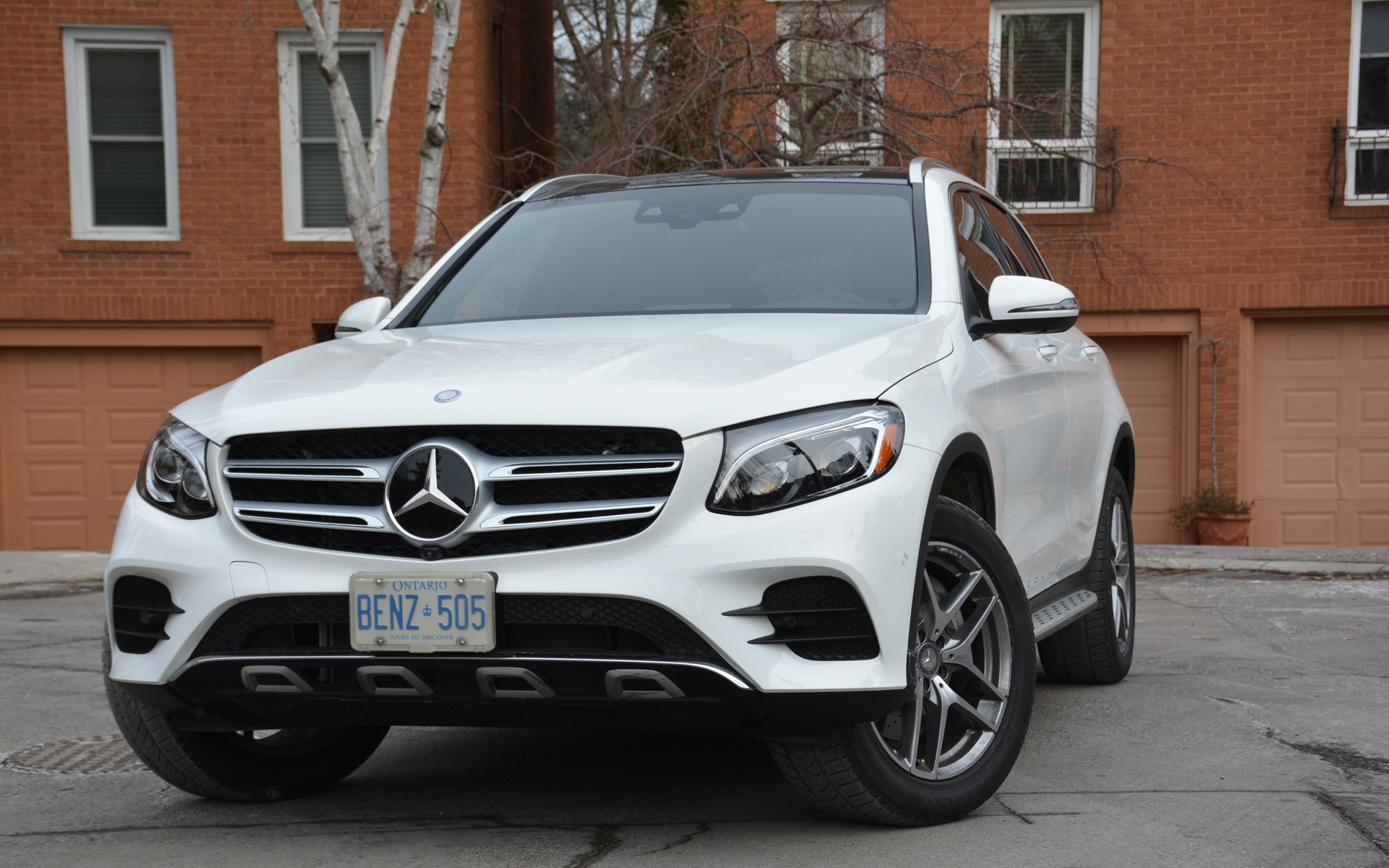 Strong points

Smooth and quiet ride
Impressive handling
Elevated interior

Weak points

Fuel economy
Redundant controls
Prices can rise with add-ons
Full report
It's almost as if Mercedes-Benz set the trend for the automotive marketplace. Based on the 2015 Canadian automotive sales totals, consumers have shifted from sedans to SUVs, so it was perfect timing for the German brand to have a year dedicated to restyling and renaming its utility vehicles.
The entire SUV roster has new names that are alphabetically organized starting with its compact GLA, followed by the GLC, GLE and GLS. 
For this review, we look at the second-tier 2016 GLC 300, previously known as the GLK. 
Brand new look
The reasonably-priced GLK brought in many new customers to Mercedes that started an influx of sales. As an entry-level SUV, it was seen as a gateway to luxury. 
Fast-forward a few years later, Mercedes is changing it up and we're not just talking its name. The GLK's boxy frame has morphed into a sleek silhouette GLC that's no longer distinct, but more in line with the rest of Mercedes' roster and some of its competition. 
This might seem like a mistake from Mercedes' perspective, but the luxury brand understands a thing or two about always having to evolve. Just because something worked three years ago doesn't mean you will find the same results in the present. The name change presented an opportunity for Mercedes to change it up, and they took it and ran, taking on a few design cues from its best-selling C-Class sedan. 
The GLC gains a little length and width, while maintaining its height. Mercedes increased its use of aluminum and high-strength steel to lose 80 kilograms from its previous iteration. 
It might no longer stand out from the crowd, but still adopts a bold, striking stance with a slimmer radiator grille, double moonroof and 19-inch AMG, light-alloy wheels.
An interior with class
The 2016 GLC receives the sophisticated elegance of many Mercedes' interiors. The styling is enhanced through an open-air cockpit with an updated seven-inch infotainment unit that stands atop the dash. 
One of the main attractions for me was the optional dark ash open-pore wood trim that surrounds touches of soft-touch leather and a well-organised control panel filled with a cluster of round vents. An in all, the system is simple, yet sophisticated, something the old GLK never was.
However, one thing it could do without is the plenitude of toggles and buttons that control the infotainment unit. I'm not sure why Mercedes feels more is better, but this system doesn't seem to be going away. There's truly no need for so much redundancy in one vehicle. 
As for space, the extra wheelbase assists the passengers in the back with more legroom. The front seats are comfortable for long drives; while the trunk receives some much needed additional cargo space. 
Comfortable drive with great handling
As you put the GLC in drive and press the throttle down, you instantly feel its 2.0-litre four-cylinder engine work through its nine-speed automatic transmission. Acceleration is brisk, with smooth and seamless transitions throughout its gearbox range. I didn't expect it to be so responsive, and that can get kicked up a notch when you place it in Sport mode. The latter seems to be the sweet spot that showcases its 241 horsepower and 273 lb.-ft. of torque the most. Sport+ is a little too jumpy, while comfort tends to be a tad banal.
Overall, the GLC produces a comfortable and quiet ride without much road noise. If only its fuel economy could achieve single digits, this ute would be a perfect road tripper. Fuel economy is rated at 11.1 L/100 km in the city and 8.5 L/100 km on the highway. Unfortunately I wasn't able to achieve close to those numbers with a combined 13.0 L/100 km throughout the week in a 65/35 split between city and highway driving.
During some of my city driving, I was able to enjoy its agile handling, one of its most underrated characteristics. The combination of its great road feel and cornering abilities makes it a lot of fun to drive when you're not hauling the kids to school. Steering can be a little tight, but that's exactly how I like it with little need for any steering correction. The GLC's all-wheel drive system helps keep it balanced, especially under slippery winter conditions.
Conclusion 
For a starting price of $44,950, the 2016 Mercedes-Benz GLC 300 4MATIC still maintains its status as a reasonable luxury offering. Just keep in mind the amount of additions that could be put on this SUV. For my test vehicle, the price skyrocketed to a final price of $62,640. 
For the GLC, its styling might not jump out at you, but you have to look at it from an overall perspective. It's not just about its exterior, as the insides might just stand out the most; while its comfortable ride and exquisite handling seals the purchase. 
Share on Facebook