2018 Mercedes-AMG GLC 63 S 4MATIC+: We're Driving it This Week!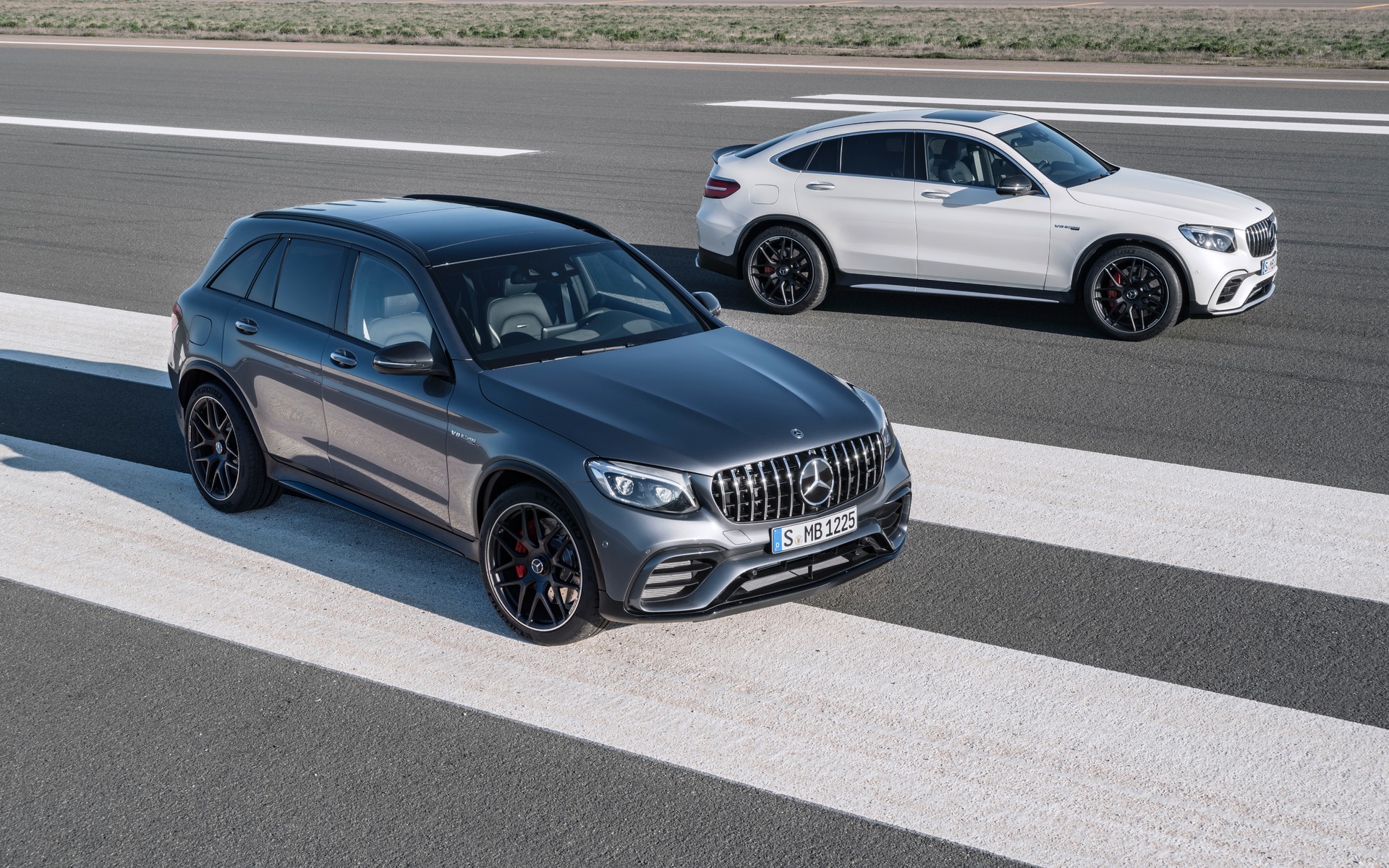 The German manufacturer is pursuing its new product offensive, and this time around, it's an AMG SUV that will be in the spotlight. The Car Guide is heading to Stuttgart this week in order to get behind the wheel of the new 2018 Mercedes-AMG GLC 63 S 4MATIC+.
Two variations of the GLC 63 will be launched, but the Canadian market will only receive the most powerful one. The GLC 63 S 4MATIC+ is equipped with a twin-turbo, 4.0-litre V8 that belts out 503 horsepower and 516 pound-feet of torque, managed by a dual-clutch, nine-speed automatic gearbox. According to the automaker, the 0-100 km/h sprint is cleared in as little as 3.8 seconds.
Several drive modes including a RACE setting, air suspension, electronic limited-slip rear differential, standard 20-inch and optional 21-inch rubber; everything's there to provide the SUV with blistering performance. And let's not forget that there are two body styles, the "regular" GLC as well as the GLC Coupe with its more dynamic styling.
We'll also be visiting the Mercedes-Benz Museum and the AMG factory in Affalterbach. In addition, we'll be attending a technical workshop that will reveal details about the new-generation G-Class.
As we usually say, stay tuned.
Share on Facebook