Toyota's C-HR Unveiled in Production Guise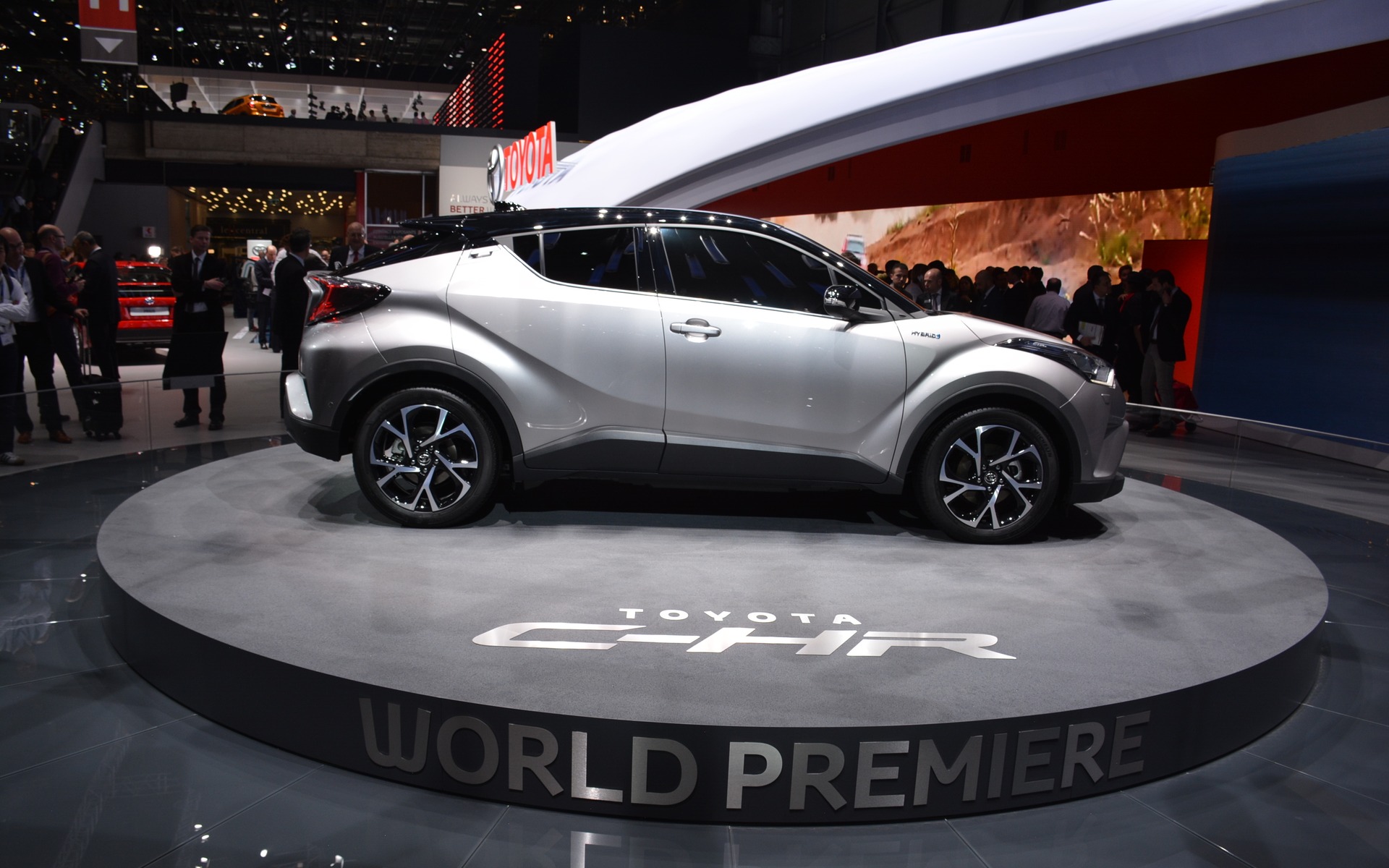 We had been waiting for this one for a while, and here it finally is: the production version of the Toyota C-HR, the brand's first foray into thie subcompact SUV.
Styling hasn't really changed compared to the concept version: the crossover still has large fenders, a raised rear end and a black roof. The rear doors are very well integrated into the sides of the vehicle, and the handles are integrated into the C pillars.
It's also the first hybrid in its segment, as the C-HR will use the Prius' drivetrain for better fuel economy. In Europe, Toyota will also offer a non-hybrid version with a turbocharged 1.2-litre engine that can be paired with a manual gearbox. Here however, we may get a 2.0-litre naturally-aspirated four-cylinder engine... and probably no manual gearbox option. An all-wheel-drive layout will be available, but the C-HR comes standard with front-wheel drive.
Price-wise, the C-HR should start at a few thousand dollars below the RAV4, which has a base price tag of $25,240.
Share on Facebook