2016
Range Rover

Sport Td6: The Renaissance Diesel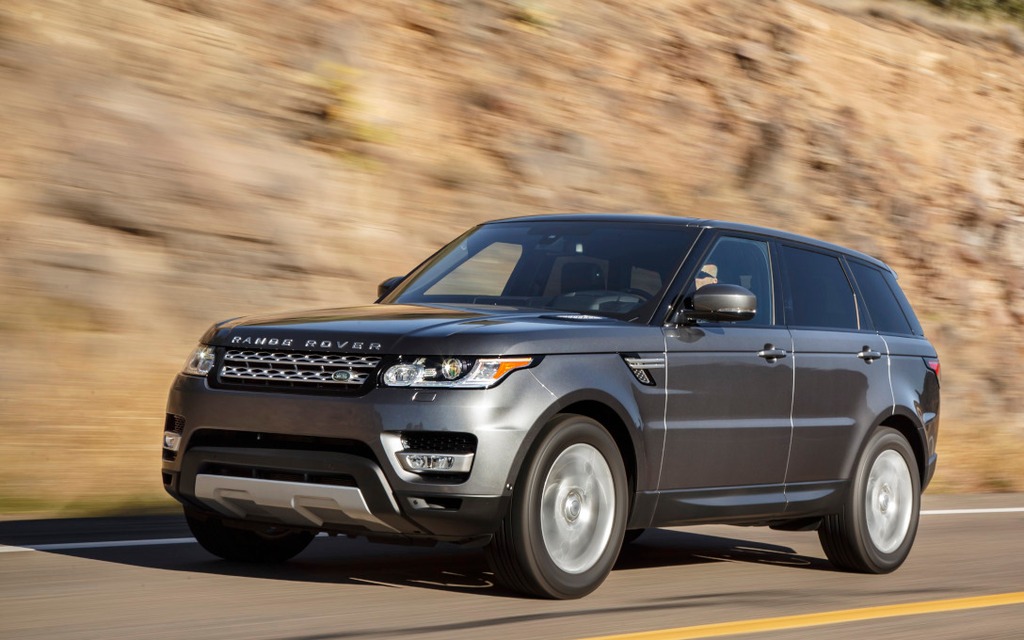 Strong points

Sophisticated diesel engine
Good handling
Excellent off-road capabilities
Luxurious cockpit

Weak points

Unknown reliability
Limited rear visibility
Some controls are counterintuitive
Certain versions are expensive
Full report
Range Rover is on a roll. The brand's sales are climbing steadily while new stuff is constantly being added to their lineup. Several models were revised from a styling standpoint, notably the Range Rover Sport about two years ago, while the use of aluminum for creating body panels is spreading across the automaker's product range. In addition, many improvements and technical innovations have been developed, and this year marks the arrival of a turbo-diesel V6 in the Range Rover and Range Rover Sport Td6. Well, at least on our continent, as the brand's been offering diesel powertrains in other markets for quite some time now.
For those concerned about trying their luck on a new product, know that this engine has been available elsewhere, and has even been revised to better suit North American use. This turbocharged 3.0-litre V6 develops 254 horsepower and a noteworthy 440 lb-ft of torque. It's matched to a ZF-sourced eight-speed automatic, which sends engine power to all four wheels.
Technical details
Range Rover isn't cheering about the troubles of some competitors who had to stop the sale of their diesel-powered vehicles, but it does admit that the introduction of the Td6 models couldn't happen at a better time. And the manufacturer made sure its turbo-diesel V6 is engine is robust, powerful and durable. The engine block is made of Compacted Graphite Iron, which boasts higher tensile strength than regular gray cast iron and offers stronger resistance to metal fatigue than aluminum. More durable and lighter, let's also mention that the deep-skirt, cross-bolted design and one-piece oil sump were developed to reduce noise. In fact, during my first stint behind the wheel of the RR Sport, I had to step out and check the liftgate badge to make sure it was really equipped with a diesel engine. Moreover, sound-deadening material was inserted on the firewall, while the windscreen uses laminated glass to further isolate the cabin from engine bay noise.
Also, exhaust gas recirculation is of the low-pressure type in order to reduce NOx emissions. Same thing for the urea injection in the exhaust system. We can fill up the urea tank ourselves or get it topped off at the dealership. Another noteworthy detail is that the fuel-filler neck only accepts diesel fuel nozzles, preventing costly mistakes.
Engine first
Since the big novelty doesn't concern the Range Rover and RR Sport in their entirety, but just the powertrain, let's concentrate on the performance of this V6. First of all, acceleration is quick and linear, thanks to the generous amount of low-rpm torque. Legal speed limits are easily reachable before the engine runs out of breath. The transmission's gear ratios are well spaced out and changes are performed both quickly and smoothly.
On highways and country roads, the V6 engine never seemed strained and we could barely hear its purr while it worked. In short, the company's engineers delivered; let's just hope it's reliable. Since we're talking about Range Rover vehicles, this diesel will also be on duty in off-road situations. At our press launch, the event organizers made us drive on bumpy trails riddled with big rocks and steep slopes. The off-road crawl mode and hill descent control system are demanding for an engine that turns at a very low revolution, in situations where the vehicle is moving along at less than 10 km/h. However, once again, the diesel engine's meaty torque peak allowed these systems to shine.
Roads first, trails afterwards
Since these Range Rovers will roll most of time on paved roads, it's good to know that the turbo-diesel V6 offers good performance, which allows us to benefit from these luxury vehicles' great handling characteristics. The RR Sport is more fun to drive, being lighter and more manoeuvrable than the full-size Range Rover. The steering is precise and body roll in curves isn't easily noticeable. In addition, the driver can choose between three modes: Normal, Sport and Manual.
As for these SUVs' off-road capabilities, I had the opportunity to fully test them, as we drove two hours on the first day, and three and a half hours the second day on trails that were generally reserved for mules. The crawl mode, the hill descent control and the adjustable air suspension worked wonders. In a nutshell, we'd establish a top speed between 8 and 15 km/h, and the electronic wizards took care of the rest.
In conclusion, this engine is tough to criticize, regardless of what kind of driving we're doing. It's safe to say that the Td6 versions will end up being popular choices.
Share on Facebook